Imagen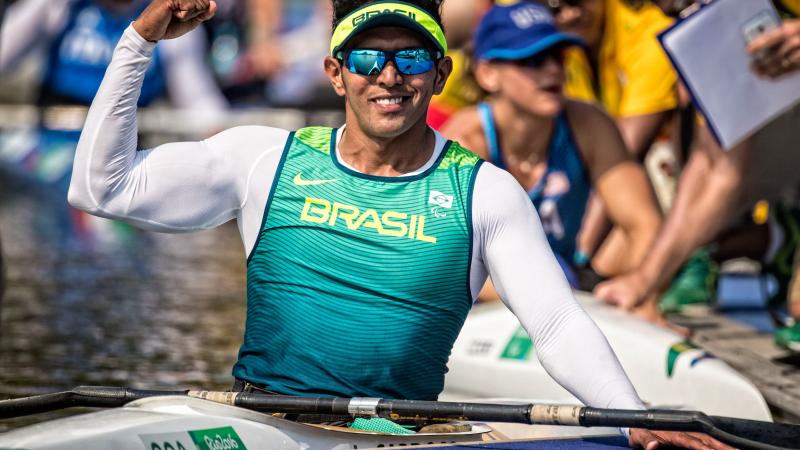 Luis Carlos Cardoso da Silva
Canoe
Luis Carlos Cardoso has shown determination to make up for disappointment at his home Paralympics in 2016.
The Brazilian just missed the podium in the men's KL1 event. But since, he has been working his way back to the top, taking third at the 2017 World Championships and silver the following year at the World Cup in Szeged, Hungary.
He won his fifth world title in 2017 in the men's VL1, a non-Paralympic event, which is the most by a Brazilian, in front of Fernando Padua (four world titles).
Prior to Para canoe, Cardoso had been a professional dancer for nine years.
At 16, he left his home for Nova Olinda to pursue professional dancing. He practised various styles such as jazz, salsa and samba.
But in 2009, he learned he had an infection in his bone marrow due to a parasite called schistosomiasis. On his 25th birthday, he received the news that he would never be able to walk.
Cardoso's mother died only a few days after he received the diagnosis.
Cardoso first tried wheelchair basketball. Shortly after, he took up canoeing. At first, he practised both sports but eventually stuck to canoe.
"I see kayaking as a dance," he said.
In 2011, two years after his diagnosis, Cardoso went to his first national championships and won a silver and bronze medal. These results secured him a spot in the Brazilian national team, and he has since remained one of the country's top paddlers.