Imagen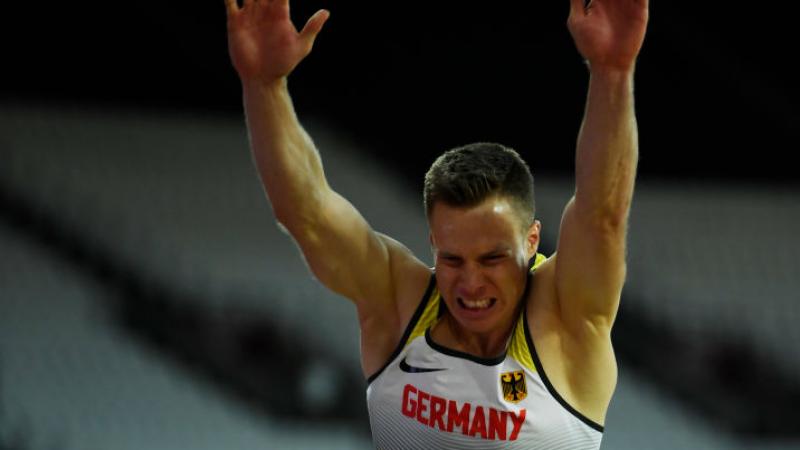 When it comes to the men's long jump T44, Rehm is in a class of his own. The German has dominated the event since winning the world title in 2011 and consistently leaps more than a metre clear of his rivals.
At London 2012, he once again topped the podium with a leap of 7.35m and won bronze in the 4x100m T42-46 relay.
In 2013, Rehm gave an indicator of his true potential with a world record leap of 7.95m to win gold at the World Championships in Lyon, France.
Then in 2014 he made global headlines with a winning leap of 8.24m at the German able-bodied National Championships – yet another long jump T44 world record.
Despite the disappointment of not being selected for the German national able-bodied team for the Europeans in Zurich, Rehm went on to win the IPC Athletics European title in Swansea, Great Britain, with a distance of 7.63m. He also took bronze in the 100m T44.
2015 brought further acclaim for Rehm as he added a further five centimetres on to his world record in May, leaping 8.29m at a meeting in Spain.
That record was smashed when Rehm leaped to gold at the World Championships in Doha, Qatar, in October 2015.
The German registered a phenomenal 8.40m – the only athlete to go over eight metres – to seal the win, adding the 4x100m T42-47 title alongside his teammates David Behre, Felix Streng and Johannes Floors.
Success continued in 2016 with the defence of his European title in Grosseto, Italy, then gold at Rio 2016 with a new Paralympic record of 8.21m.
At London 2017, Rehm secured his fourth consecutive world title with a best jump of 8.00m – yet again more than one metre clear of the rest of the field.
Photo Gallery
Imagen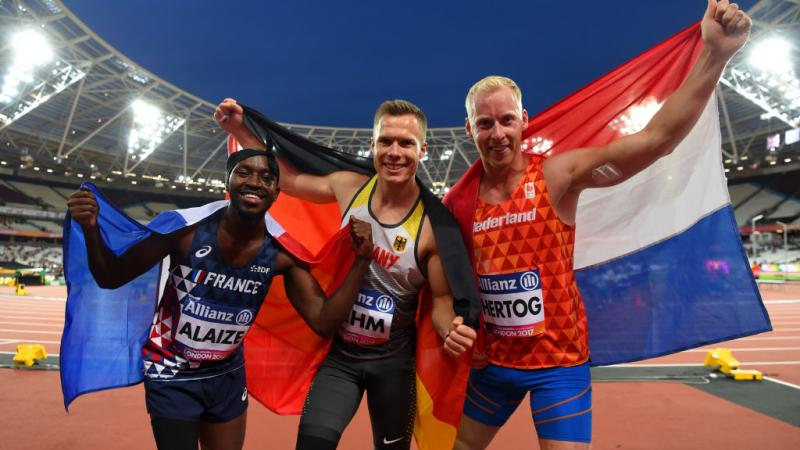 Imagen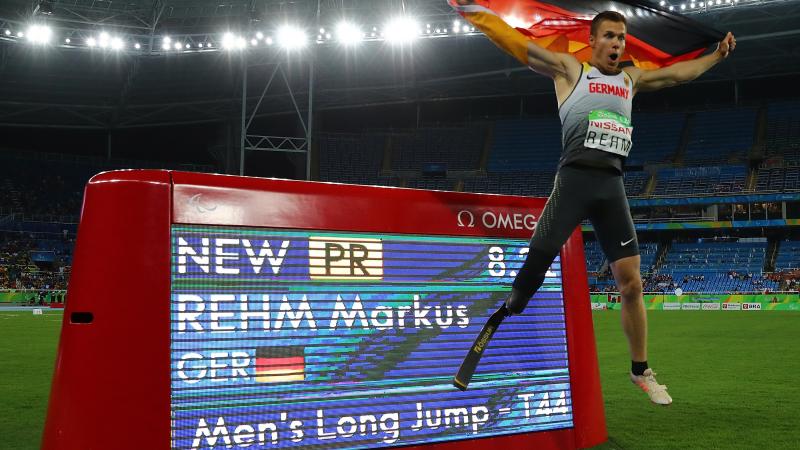 Imagen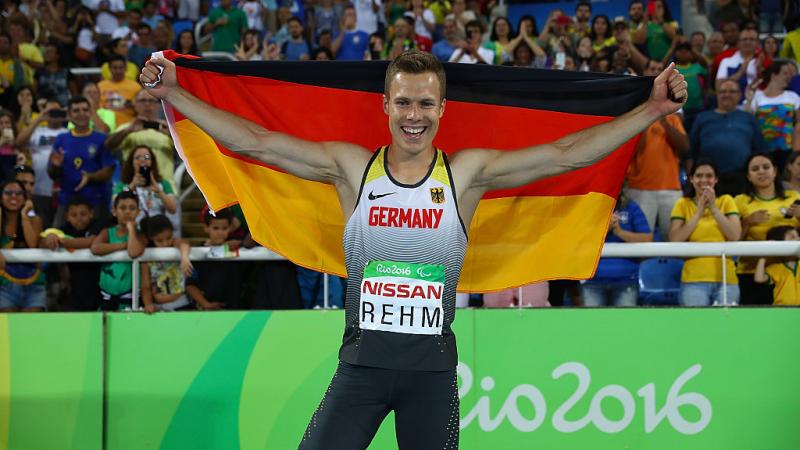 Results
2011 IPC Athletics World Championships (Christchurch, New Zealand)

| Event | Medal | Unit | Date | Rank |
| --- | --- | --- | --- | --- |
| Men's Long Jump F44 | | Final | 2011-01-25 | 1 |
| Men's 100 m T44 | | Heat 1 | 2011-01-25 | 3 |
| Men's 4x100 m T42-46 | | Final | 2011-01-29 | 4 |
IPC Athletics World Championships (Lyon, France)

| Event | Medal | Unit | Date | Rank |
| --- | --- | --- | --- | --- |
| Men's Long Jump T44 | | Final 1 | 2013-07-24 | 1 |
IPC Athletics 2015 World Championships (Doha, Qatar)

| Event | Medal | Unit | Date | Rank |
| --- | --- | --- | --- | --- |
| Men's Long Jump T44 | | Final 1 | 2015-10-23 | 1 |
| Men's 4x100 m T42-47 | | Final 1 | 2015-10-31 | 1 |
World Para Athletics Championships London 2017 (London, Great Britain)

| Event | Medal | Unit | Date | Rank |
| --- | --- | --- | --- | --- |
| Men's Long Jump T44 | | Final 1 | 2017-07-17 | 1 |
| Men's 4x100 m T42-47 | | Final 1 | 2017-07-23 | 1 |
Dubai 2019 World Para Athletics Championships (Dubai, United Arab Emirates)

| Event | Medal | Unit | Date | Rank |
| --- | --- | --- | --- | --- |
| Men's Long Jump T64 | | Final 1 | 2019-11-13 | 1 |