Imagen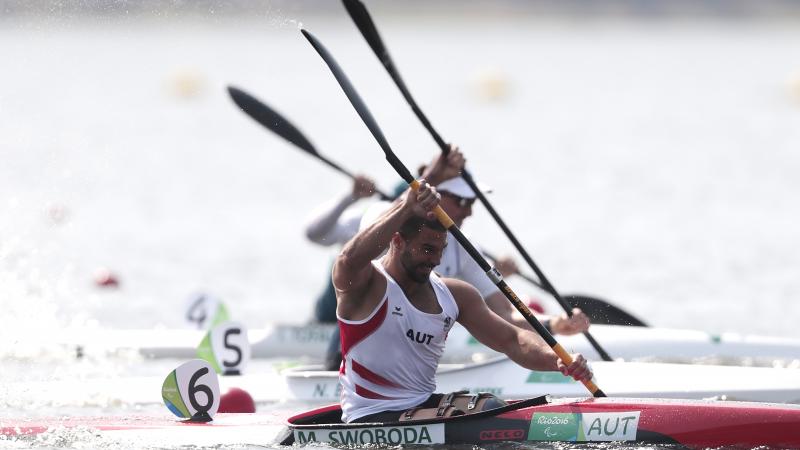 Markus Swoboda made his international debut in 2010 and rapidly became one of the world's best canoeists, winning six world titles in a row.
His World Championship winning streak came to an end when Australian Curtis McGrath defeated him in 2016 and again in 2017.
On the sport's Paralympic debut at Rio 2016, Swoboda also had to settle for silver, 1.536 seconds behind McGrath.
He has continued to dominate at continental level though, winning the last two European KL2 titles.
The Euros were Swoboda's first appearance back in 2010, where he won the silver medal in the 200m TA (trunk and arms, as the category was formerly known as).
A few months later, he sealed his first world title in Poznan, Poland, and went on to win every Worlds final until 2016.
Swoboda lost both legs at seven years old after an accident with a woodchip heating system. He discovered Para canoe at age 10, encouraged by his father, also an athlete.