Imagen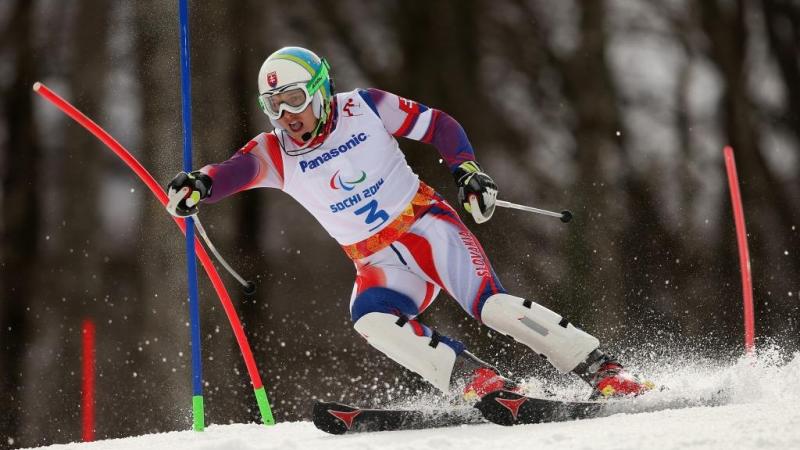 Miroslav Haraus
Alpine Skiing
It was not until 2015, after 13 years of trying, that Haraus finally got his hands on his first world title with guide Maros Hudik.
A serial medallist at World Championships and Paralympic Winter Games since 2009, Haraus was the nearly man of men's visually impaired skiing despite being a good all-rounder in both speed and technical events.
However in the super combined at the Worlds, Haraus and Hudik pulled out a sensational slalom run to take top spot on the podium, improving from their third place after the super-G.
Haraus will be hoping it will be third time lucky at the PyeongChang 2018 Paralympic Winter Games, where he will target his first Paralympic title.
In 2016-17, Haraus will get to defend his title at the 2017 World Para Alpine Skiing Championships in Tarvisio, Italy.
Photo Gallery
Imagen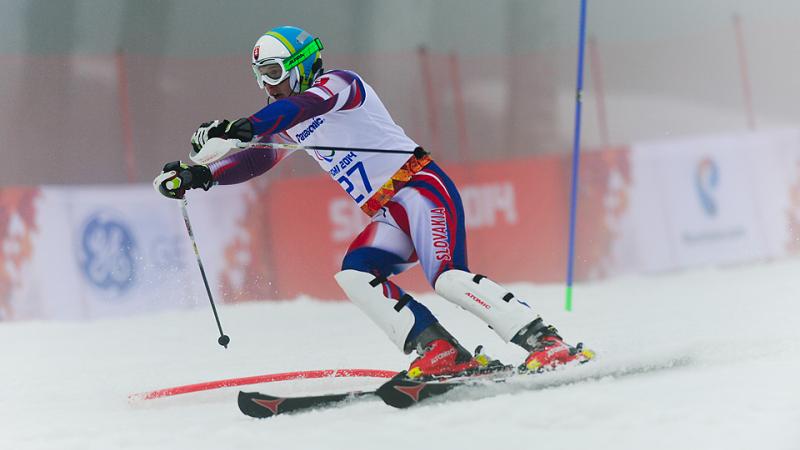 Imagen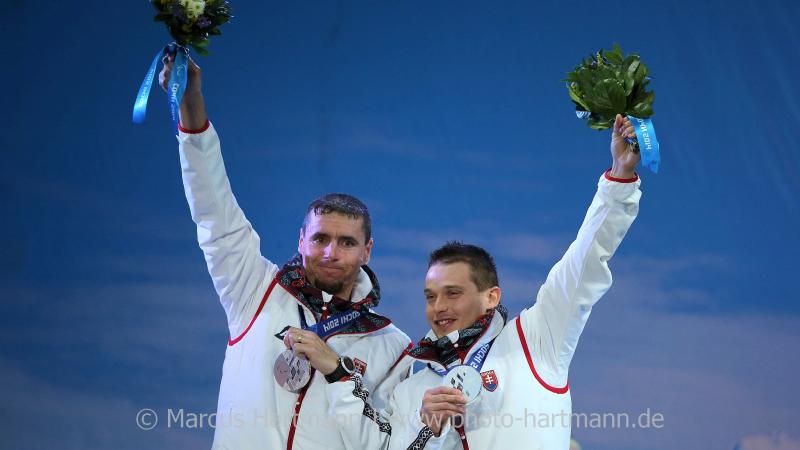 Results
IPC Alpine Skiing World Championships (Kangwonland, South Korea)

| Event | Medal | Unit | Date | Rank |
| --- | --- | --- | --- | --- |
| Men's Slalom VI | | Final | 2009-02-20 | 3 |
| Men's Super-G VI | | Final | 2009-02-23 | 1 |
| Men's Super-G VI | | Run 2 | 2009-02-24 | 3 |
| Men's Downhill VI | | Final | 2009-02-28 | 6 |
2011 IPC Alpine Skiing World Championships (Sestriere, Italy)

| Event | Medal | Unit | Date | Rank |
| --- | --- | --- | --- | --- |
| Men's Downhill VI | | Final | 2011-01-16 | 4 |
| Men's Super-G VI | | Final | 2011-01-18 | 5 |
| Men's Super-Combined VI | | Final | 2011-01-19 | 4 |
| Men's Slalom VI | | Final | 2011-01-20 | 9999 |
| Men's Giant Slalom VI | | Final | 2011-01-21 | 6 |
| Mixed Team Event VI/Sitting/Standing | | Final | 2011-01-23 | 5 |
IPC Alpine Skiing World Championships (La Molina, Spain)

| Event | Medal | Unit | Date | Rank |
| --- | --- | --- | --- | --- |
| Men's Downhill VI | | Race 1 | 2013-02-20 | 7 |
| Men's Super-G VI | | Race 1 | 2013-02-21 | 5 |
| Men's Slalom VI | | Race 1 | 2013-02-24 | 2 |
| Men's Super-Combined VI | | Race 1 | 2013-02-25 | 2 |
| Men's Giant Slalom VI | | Race 1 | 2013-02-26 | 5 |
2015 IPC Alpine Skiing World Championships Panorama (Panorama, Canada)

| Event | Medal | Unit | Date | Rank |
| --- | --- | --- | --- | --- |
| Men's Downhill VI | | Race 1 | 2015-03-04 | 3 |
| Men's Super-G VI | | Race 1 | 2015-03-05 | 3 |
| Men's Super-Combined VI | | Race 1 | 2015-03-07 | 1 |
| Men's Giant Slalom VI | | Race 1 | 2015-03-08 | 9999 |
| Men's Slalom VI | | Race 1 | 2015-03-10 | 2 |
2017 IPC Alpine skiing World Championships Tarvisio, ITA (Tarvisio, Italy)

| Event | Medal | Unit | Date | Rank |
| --- | --- | --- | --- | --- |
| Men's Downhill VI | | Race 1 | 2017-01-25 | 3 |
| Men's Super-G VI | | Race 1 | 2017-01-26 | 4 |
| Men's Super-Combined VI | | Race 1 | 2017-01-28 | 9999 |
| Men's Giant Slalom VI | | Race 1 | 2017-01-30 | 4 |
| Men's Slalom VI | | Race 1 | 2017-01-31 | 9999 |
Kranjska Gora/Sella Nevea 2019 World Para Alpine Skiing Championships (Kranjska Gora/Sella Nevea, Slovenia)

| Event | Medal | Unit | Date | Rank |
| --- | --- | --- | --- | --- |
| Men's Giant Slalom VI | | Race 1 | 2019-01-21 | 4 |
| Men's Slalom VI | | Race 1 | 2019-01-23 | 2 |
| Men's Downhill VI | | Race 1 | 2019-01-30 | 9999 |
| Men's Super-Combined VI | | Race 1 | 2019-01-31 | 3 |
| Men's Super-G VI | | Race 1 (from SC) | 2019-01-31 | 3 |
Lillehammer 2021 World Para Snow Sports Championships (Lillehammer, Norway)

| Event | Medal | Unit | Date | Rank |
| --- | --- | --- | --- | --- |
| Men's Downhill VI | | Race 1 | 2022-01-14 | 2 |
| Men's Super-G VI | | Race 1 | 2022-01-15 | 3 |
| Men's Super-Combined VI | | Race 1 | 2022-01-17 | 3 |
| Men's Super-G VI | | Race 1 (from SC) | 2022-01-17 | 4 |
| Men's Giant Slalom VI | | Race 1 | 2022-01-19 | 5 |
| Men's Slalom VI | | Race 1 | 2022-01-21 | 9999 |
| Men's Parallel Event VI | | Race 1 | 2022-01-23 | 10 |