Imagen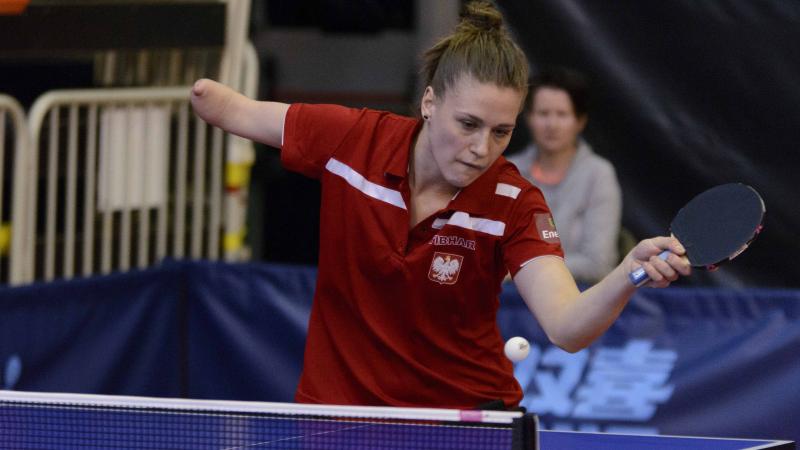 Natalia Partyka
Table Tennis
For almost two decades, Natalia Partyka has been the woman to beat in her class, and the Polish star has continued to challenge herself on both the Para and able-bodied circuit.
The 29-year-old has spent the past few seasons competing on the International Table Tennis World Tour, including the 2018 European Championships. On the Para side, Partyka is coming off her sixth singles World Championship title at the 2018 edition in Lasko, Slovenia. The year prior, she also won her sixth European title, as she continues to establish ownership at the top spot in the women's class 10.
Her European triumph followed her fourth consecutive Paralympic singles gold medal at Rio 2016, in which she also competed in the Olympics weeks before. Partyka overcame the challenge of longtime Chinese rival Yang Qian 3-0 in the final.
Partyka is no stranger to breaking records at the Paralympics. She was the youngest Paralympian in table tennis history when she competed at Sydney 2000 aged just 11.
At Athens 2004, she became the youngest Paralympic table tennis champion, and she was the first table tennis athlete to compete in both the Olympic and Paralympic Games when she qualified for the Beijing 2008 Olympics.
She was born without a right hand and forearm. Her journey to the top began with her sister Sandra, whom she practiced with at home until she outgrew the family-friendly competition.