14 countries to make Paralympic debuts
It's been backed to be the biggest Paralympics yet, and contributing are 14 countries making their debut at this year's Games.
30 Aug 2012
Imagen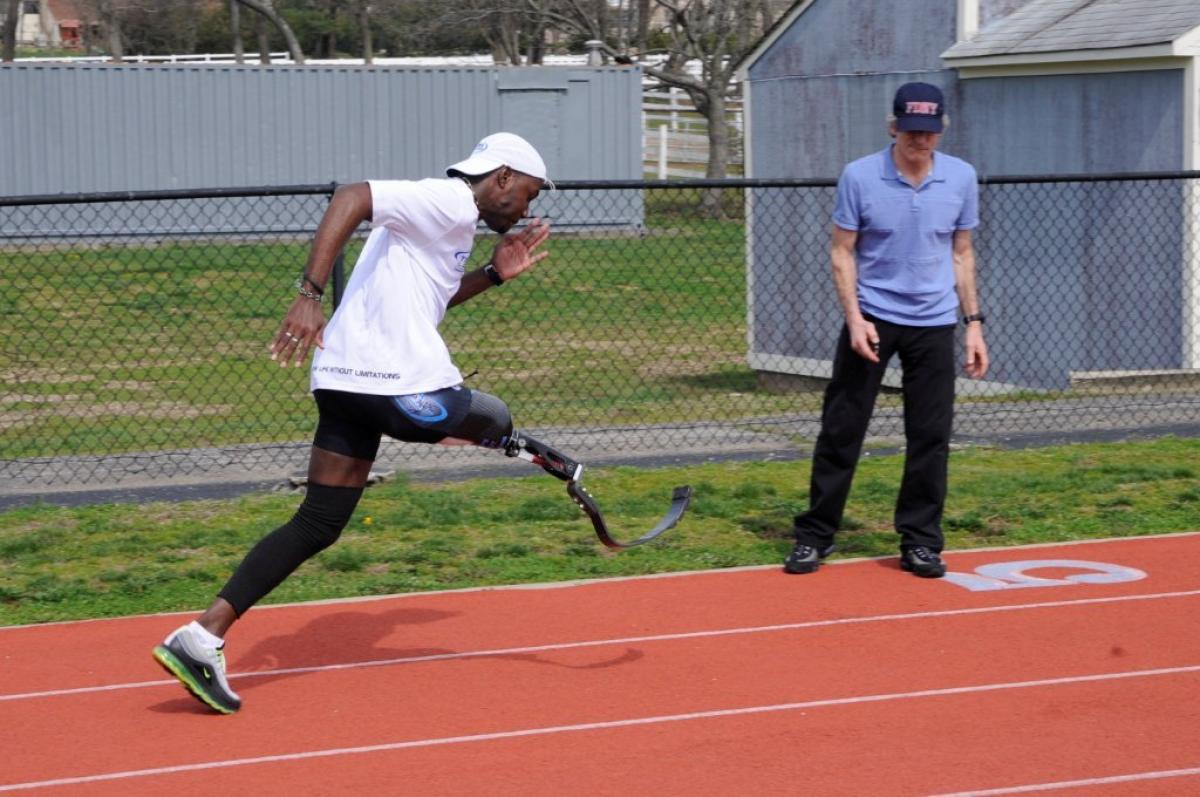 ⒸNPC Antigua and Barbuda
The London 2012 Paralympic Games will be the biggest Paralympic Games ever featuring 4,280 athletes from 166 countries who will compete in 20 sports.
1. Antigua and Barbuda: Sprinter Jamol Pilgrim will represent the twin islands in the 100m T42 and long jump F42.
2. Brunei: Shari Hj Juma'at will compete in the javelin F55 after winning gold at the Arafura Games in Darwin, Australia last year.
3. Cameroon: Atangana Conrad will compete in powerlifting for the French-speaking African country.
4. Comoros: Hassani Ahamada Djae will be the first ever athlete to represent Comoros at the Paralympic Games. The islander will compete in the men's 50m freestyle S9.
5. Djibouti: Djibouti's representative is middle distance runner, Houssein Omar Hassan. He will compete in the 1,500m T46.
6. Democratic Republic of Congo: Levy Kitambala Kizito takes to the field in the men's discus and javelin F58 with Dedeline Mibamba Kimbata competing in the women's discus F58. She also represents her nation in the 100m T54.
7. Gambia: Demba Jarjue and Isatou Nyang will both take part in the Athletics sprints and 800m T54 in London.
8. Guinea-Bissau: Cesar Lopes Cardoso represents his nation in the 400m T46. Ussumane Cande also goes in the women's 400m and 100m T46.
9. Liberia: Bassa Grand born, James Siaffa will represent Liberia for the first time in powerlifting.
10. Mozambique: Sprinter Pita Rondao Bulande competes in the mens 200m and 400m T11. Maria Elisa Muchavo goes in the women's 100m, 200 and 400m T12.
11. North Korea: Born in the capital Pyongyang, Ju Song Rim will compete in the Aquatics Centre in the 50m freestyle S6.
12. San Marino: Christian Bernardi, who will compete in the shot put F55, only made his international debut this year at an international tournament in Kuwait.
13. Solomon Islands: Hellen Glenda Saohaga represents her Pacific island nation in the shot put F57.
14. US Virgin Islands: A mother of two, Lee Frawley competes in multiple equestrian events including the individual freestyle event. Her ambition for the games is not to let any of her family, friends, supporters or horses down.