2020 Paralympic host city to be decided this Saturday
Istanbul, Madrid and Tokyo all in the running for 2020 Paralympic Games.
05 Sep 2013
Imagen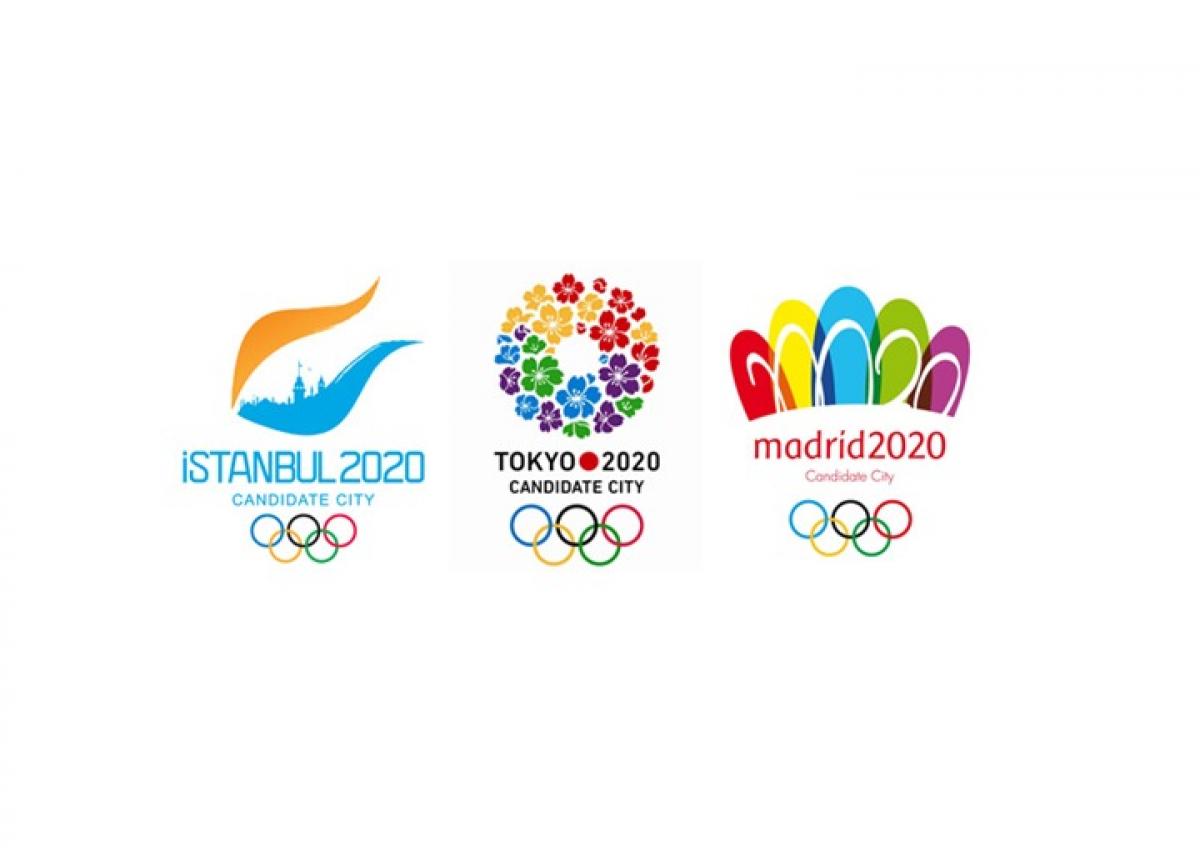 By IPC
The host city will be announced during a ceremony at 22:00-22.30 CET
The host city of the 2020 Olympic and Paralympic Games will be decided this Saturday (7 September) with Istanbul (Turkey), Madrid (Spain) and Tokyo (Japan) the three Candidate Cities.
On Saturday afternoon at the 125th IOC session in Buenos Aries, Argentina all three cities will deliver their final 45 minute long presentations followed by 15 minutes of questions.
IOC Members, including International Paralympic Committee President Sir Philip Craven, will then take part in a secret ballot between 20:45 and 21:00 CET (15:45 and 16:00 local time).
If, after the first round of voting, no city obtains the absolute majority of the votes cast, the city receiving the least number of votes will be eliminated. A second round of voting will then take place and the one that obtains the greatest number of votes is elected.
The host city will be announced during a ceremony at 22:00-22.30 CET (17.00-17.30 local time) and the whole session will be streamed live at www.olympic.org
The announcement will be the culmination of a two-year process which saw six cities – Baku (Azerbaijan), Doha (Qatar), Istanbul (Turkey), Madrid (Spain), Tokyo (Japan) and Rome (Italy) originally apply to stage the Games.
On 23 May 2012 Baku and Doha were eliminated at the end of the Candidature Acceptance Procedure, whilst Rome withdrew, leaving the final three Candidate Cities.
Prior to submitting their Candidature Files – an in-depth blueprint detailing how they would organise the Games - to the IOC on 7 January 2013, each city visited the IPC in Bonn, Germany to discuss their bid and receive feedback.
An IOC Evaluation Commission for the 2020 Games, led by IOC Executive Board member Sir Craig Reedie, and including IPC Governing Board Member Andrew Parsons then visited each of the Candidate Cities during March.
Following these visits, the Commission produced the IOC Evaluation Commission report, which is a detailed technical appraisal of each city's bid, highlighting the risks and opportunities. The report was made public and distributed to the IOC members on 25 June 2013.
On 3 and 4 July 2013, the 2020 Candidate City Briefing for IOC Members was held in Lausanne. This meeting gave the cities and the IOC members the opportunity to discuss the technical elements of their bids over a two-day period. This year's meeting was attended by 86 members and involved a technical briefing from each city, followed by a second day for members to ask any follow-up questions and view plans and models of each bid.
Saturday's key moments - all times Central European Time CET
14:00-15:10 Presentation and questions by Istanbul, Turkey
15:30-16:40 Presentation and questions by Tokyo, Japan
17:00-18:10 Presentation and questions by Madrid, Spain
20:00-20:30 Presentation by IOC 2020 Evaluation Commission
20:45-21:00 Vote and election of 2020 Host City
22:00-22:30 Announcement ceremony of 2020 Host City