Adecco Employees Run, Cycle and Swim Millions of Kilometres
Adecco's Win4Youth programme raised money for good causes during the last three years by running, cycling and swimming over two million kilometres.
08 Oct 2012
Imagen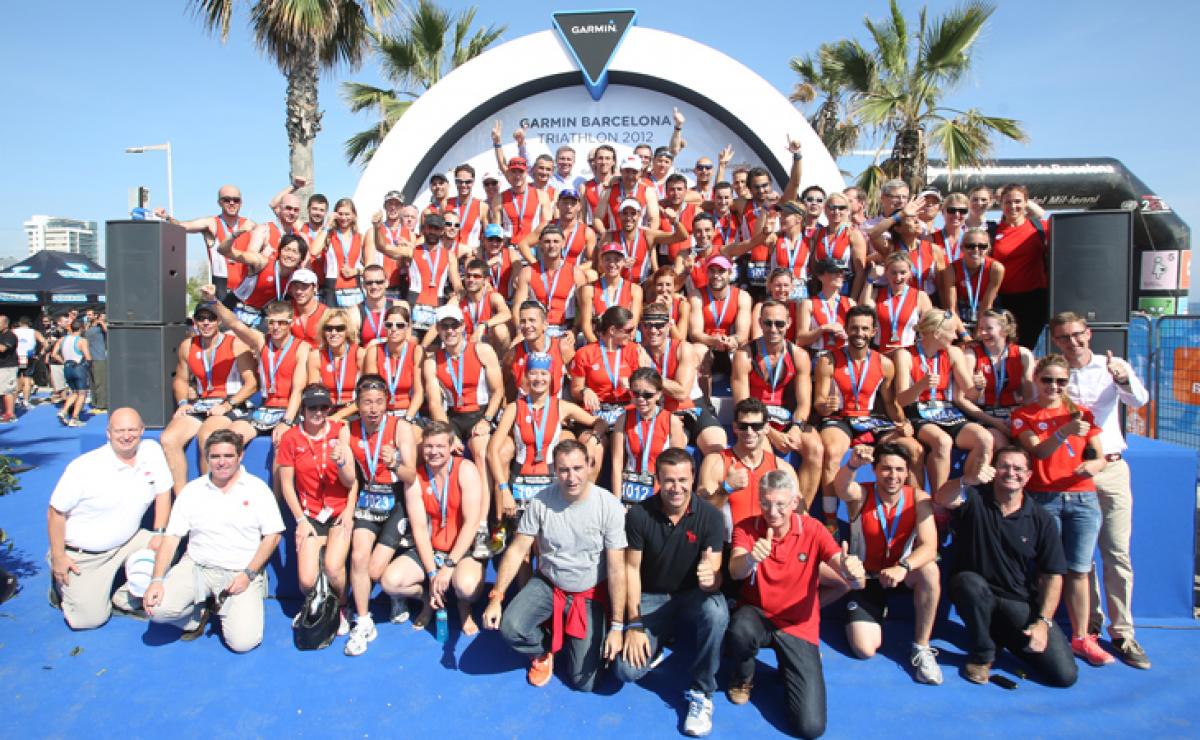 ⒸWin4Youth
By IPC
The funds were donated to foundations, which support disadvantaged young people with education and skill development for better job opportunities and a better life.
Employees from Adecco Group, the world's leading provider of Human Resources solutions who work closely with the International Paralympic Committee (IPC) on the IPC Athlete Career Programme (IPC ACP) have run, cycled and swum over two million kilometres in the past three years to raise money for good causes.
The funds were donated to foundations, which support disadvantaged young people with education and skill development for better job opportunities and a better life.
Adecco's Win4Youth programme, now in its third year, is a sports and skill development initiative involving Adecco employees and clients worldwide. The main purpose of Win4Youth is to raise money for disadvantaged young people and improve their future chances of successfully entering the job market. At the same time, it allows Adecco employees to live the company's values and keep fit. For every kilometre covered by an employee or client, the Adecco Group donates money to selected youth development projects around the world.
The initiative was launched in 2010, when close to 30,000 employees and hundreds of clients ran at 1,855 sports events across 58 countries. The highlight event saw 62 employees successfully completing the New York City Marathon. In total, more than 228,000 kilometres were covered in the first year and donations were made to six foundations. The following year, cycling stood at the centre of the programme, supported by cycling legend Eddy Merckx.
In 2011, more than 20,000 Adecco employees and clients in 63 countries took to their bikes in more than 2,300 events around the world. A total of over 1,500,000 kilometres was clocked up. The 2011 challenge for 74 employees was to cycle up the legendary Mont Ventoux in Southern France. That year, the Adecco Group donated to foundations in Brazil, Greece and the Philippines.
After running in 2010 and cycling in 2011, the logical consequence for 2012 was to add a third discipline – swimming – for an ultimate challenge: the triathlon. With such an inspiring godfather as former Belgian triathlete champion Marc Herremans and an ambitious goal of reaching 1 million kilometres, to date, Adecco employees in 60 countries have run, cycled and swum over 600,000 kilometres.
The Garmin Barcelona Triathlon is the pinnacle of the 2012 Win4Youth campaign and Adecco is one of three official sponsors of the event. In Barcelona, a team of 70 Adecco triathletes from 36 countries competed over the Olympic distance together with clients of Adecco Spain.
All Adecco athletes successfully finished the race and raised money for this year's donation to youth development organisations in Morocco, New Zealand, Belgium and China. Marc Herremans, godfather of the initiative, summarised the spirit behind the competition: "Win4Youth is such a powerful initiative – doing sport to help young people get the chances in life that otherwise they would not have."
The IPC Athlete Career Programme which was launched in 2007 coaches and trains elite Paralympic athletes around the world to successfully make the transition from elite sport to a new career. It also raises awareness within the business community of the unique value that Paralympic athletes can bring to the world of work: transferable skills and exceptionally strong personal traits.
Adecco has been working with the IPC to expand the current programme from training and placement to an additional pillar focused on inclusion. It fosters a dialogue between business, non-profit organisations and governments on the importance of including athletes and people with a disability in the workplace, creating greater diversity for the benefit of all involved.