Agitos Foundation, PyeongChang 2018 partner
Five workshops and grants for equipment will be delivered in Europe and Asia in the lead up to the next Paralympic Winter Games.
22 Jan 2016
Imagen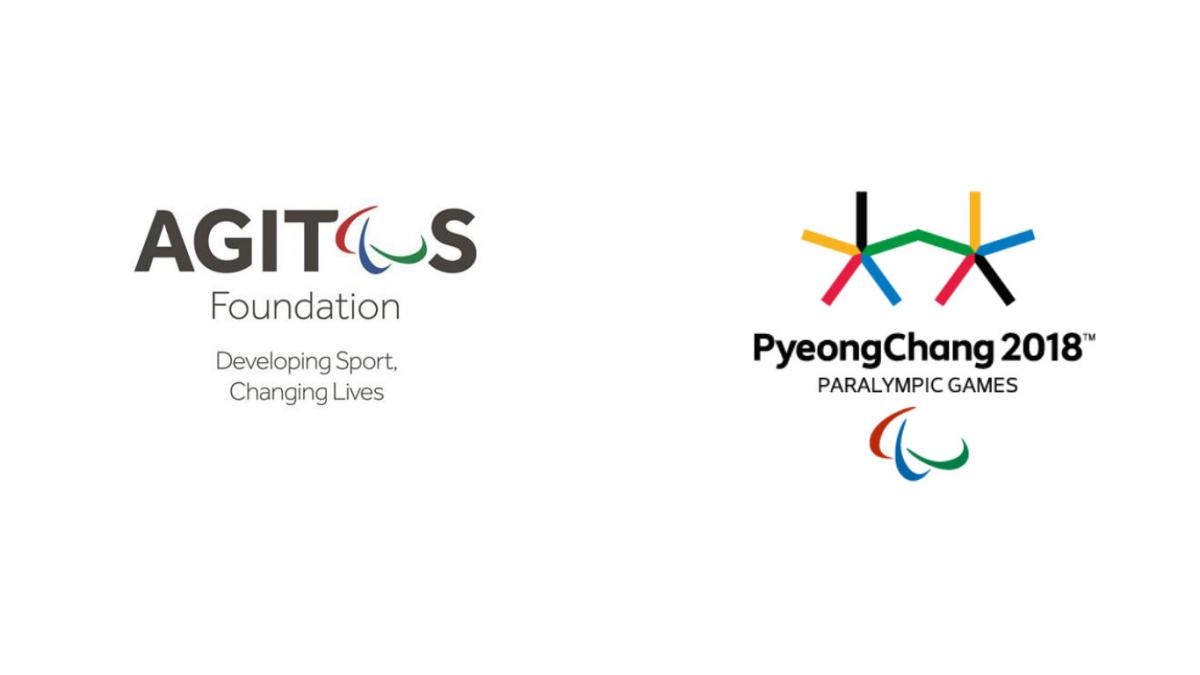 By Agitos Foundation
The Agitos Foundation and PyeongChang 2018 Organising Committee (POCOG) will deliver a series of workshops and grants for equipment to improve winter sport around the world as part of the legacy of the next Paralympic Winter Games.
The partnership is part of PyeongChang 2018's Actualising the Dream project and will feature five workshops for sport managers, coaches and athletes in alpine skiing, snowboard, cross-country skiing, biathlon, ice sledge hockey and wheelchair curling from January 2016.
Funding will also be made available for National Paralympic Committees (NPCs) to purchase equipment, helping them grow the next generation of athletes.
Georg Schlachtenberger, Director of the Agitos Foundation, said: "By working with PyeongChang 2018 we aim to make it easier for people to participate in winter sports by providing better coaching, access to equipment and education. This project follows on from the success of similar projects we have implemented for summer sports working with the Rio 2016 Paralympic Games and the Toronto 2015 Parapan Am Games Organising Committees.
"Working with Toronto 2015 and Rio 2016 we have trained hundreds of sport managers, coaches and athletes using this approach and they have gone on to great success, medalling at major international competitions and qualifying for Rio 2016.
"Winter sports can be expensive and are not generally as accessible for people with impairments. We want to change that and make it easier for NPCs and International Federations to develop their programmes."
Hyungkoo Yeo, Secretary General of POCOG, said: "POCOG is committed to providing participation opportunities to athletes in more countries through the Actualising the Dream special project of the 2018 PyeongChang Paralympic Winter Games.
"We are jointly hosting this workshop and sport camp with the Agitos Foundation. Through this event we are expecting to grow public interest in the Paralympic Winter Games and to raise awareness of Paralympic sports.
"I hope athletes who participate in the sport camp will enhance their skills and leads them to 'Road to PyeongChang2018,' and participation in 2017 PyeongChang Test Events and the 2018 PyeongChang Paralympic Winter Games"
The Actualising the Dream programme will begin with a youth snow sports workshop in Stara Planina, Serbia, between 25-28 January 2016. Here 50 up and coming alpine skiers and snowboarders, 20 coaches and 20 sport managers from eastern European countries will take part in coaching courses and athlete education on and off the snow. It will be followed by youth races from 29-30 January.
Between 21-26 February, an ice sledge hockey training camp will be held in Novi Sad, Serbia, featuring a tournament, coaching course and athlete education.
The last of the European sessions will run in Tallinn, Estonia, on 3-7 March. Twenty-five wheelchair curlers and 10 coaches will be trained by the World Curling Federation on and off the ice.
Sport managers' and sport's development workshops will be held in South Korea between November 2016 and March 2017.
The sport managers' sessions will include sharing of knowledge between officials and NPC team leaders from around the world.
The cross-country skiing, biathlon and ice sledge hockey development workshops will be held in PyeongChang. Around 120 athletes and coaches will take part.
The Agitos Foundation and PyeongChang 2018 will work with the World Curling Federation, IPC Alpine Skiing and Snowboard, IPC Biathlon and Cross-Country Skiing and IPC Ice Sledge Hockey as the respective International Federations for each sport.
The Actualising the Dream workshops are the third time the Agitos Foundation has partnered with Games Organising Committees to improve the standard of para-sport around the world.
A series of training camps and workshops for the Americas region took place as part of the Road to Toronto 2015: Agitos Foundation Sessions, and the final Road to Rio 2016: Agitos Foundation Sessions will conclude in January 2016.
Athletes who took part have so far gone on to medal at Toronto 2015 and qualify for Rio 2016, and coaches have improved their training techniques to help their athletes reach their potential.
"Actualising the Dream project" was launched in July 2014. The PyeongChang 2018 Organising Committee has developed 13 programmes under four different streams, all of which will aim to raise public awareness of the Games, increase participation in para-sport, grow the profile of the Paralympic Movement and leave a lasting legacy.