Algerian goalball teams win African Championships
Both the men and women's teams qualified for the Rio 2016 Paralympic Games.
07 Mar 2016
Imagen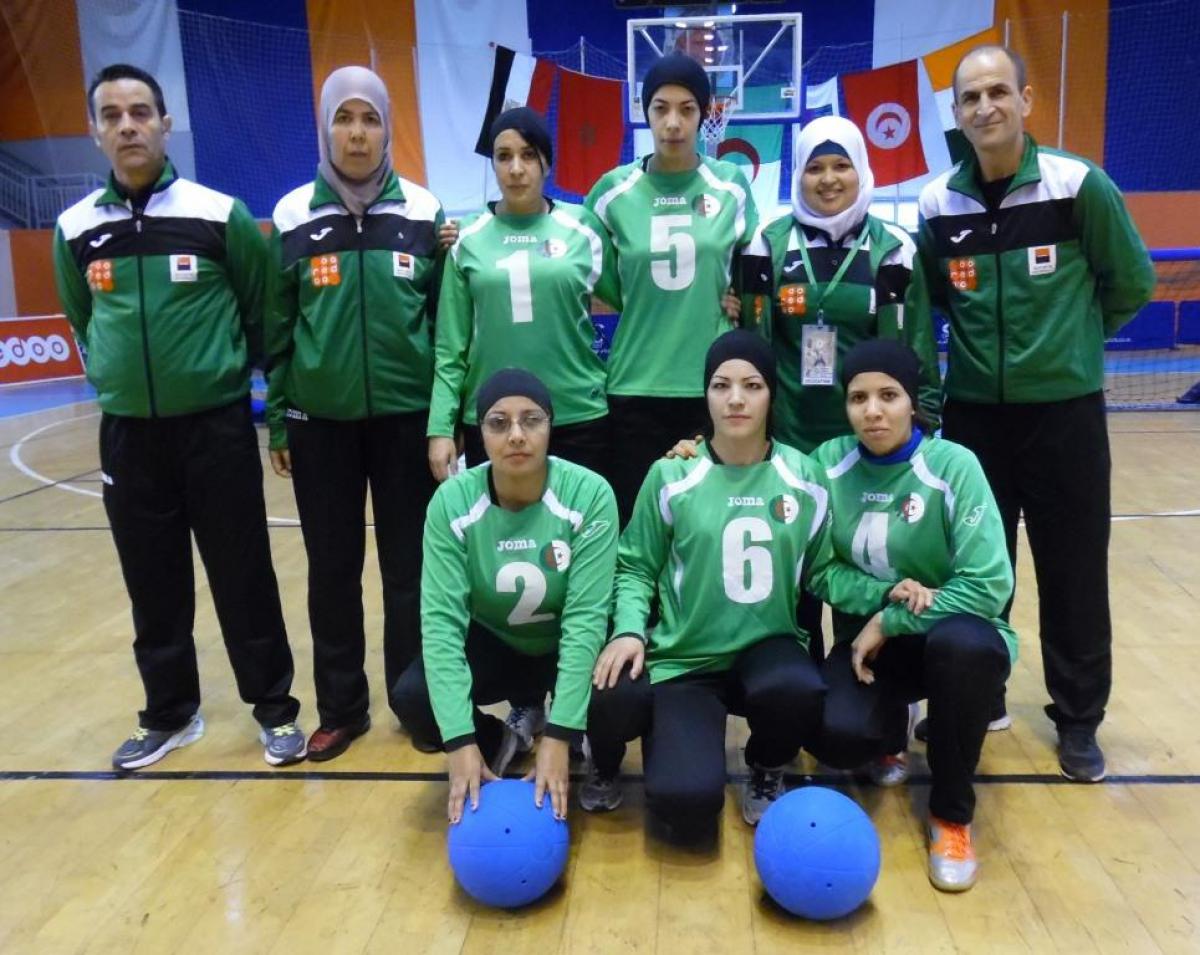 ⒸNPC Algeria
By IBSA, NPC Algeria and IPC
Spectators at the Staoueli Gymnasium in Algiers, Algeria, were treated to double the excitement on Saturday (5 March), as both their men's and women's teams won their finals at the 2016 International Blind Sports Federation (IBSA) African Goalball Regional Championships.
To top it off, both teams also qualified for the Rio 2016 Paralympic Games.
It was an Algeria-Egypt showdown in both gold medal matches.
In the women's finals, Algeria faced Egypt, who downed Morocco 12-2 earlier on Saturday to advance. But the Algerian women had a scoring fest of their own, showcasing their experience over the young Egyptian team to take the 11-1 win.
With energy from the women's match still charging the air, the Algerian men were ready to give the fans a repeat of the women's performance, and they did not disappoint, beating Egypt 7-2 for the gold.
The first Algerian throw, a goal, set the tone for the remainder of the match. While Egypt fought back on a couple of occasions, the Algerians kept the points rolling to score the win.
Algerian Aissa Soualmi could not hide his relief after helping qualify his team.
"I'm relieved, because it was my first experience as a national coach and is punctuated with African qualification to Rio 2016. I thank the National Paralympic Committee NPC of Algeria trusting me and I will keep the momentum going to do well in Brazil."
Tunisia defeated Morocco for the men's bronze medal.
The Championships rounds out the final qualification spots for Rio 2016.
Algeria, Brazil, USA, Russia, Turkey, Israel, China, Ukraine, Canada and Japan have qualified for the women.
Competing for Paralympic medals in the men's side are: Algeria, Brazil, Finland, USA, Lithuania, Sweden, China, Turkey, Canada and Germany.