Allianz creates inclusive Training Series for young people with disabilities
• Together with the International Paralympic Committee, the Training Series aims to encourage young people with disabilities to get involved in sports
• Inclusive training videos and workout plans by and with Paralympians offer a new accessible opportunity
• The Training Series is the latest of 24 initiatives from the insurer's MoveNow programme looking to move people of the next generation
15 Nov 2022
Imagen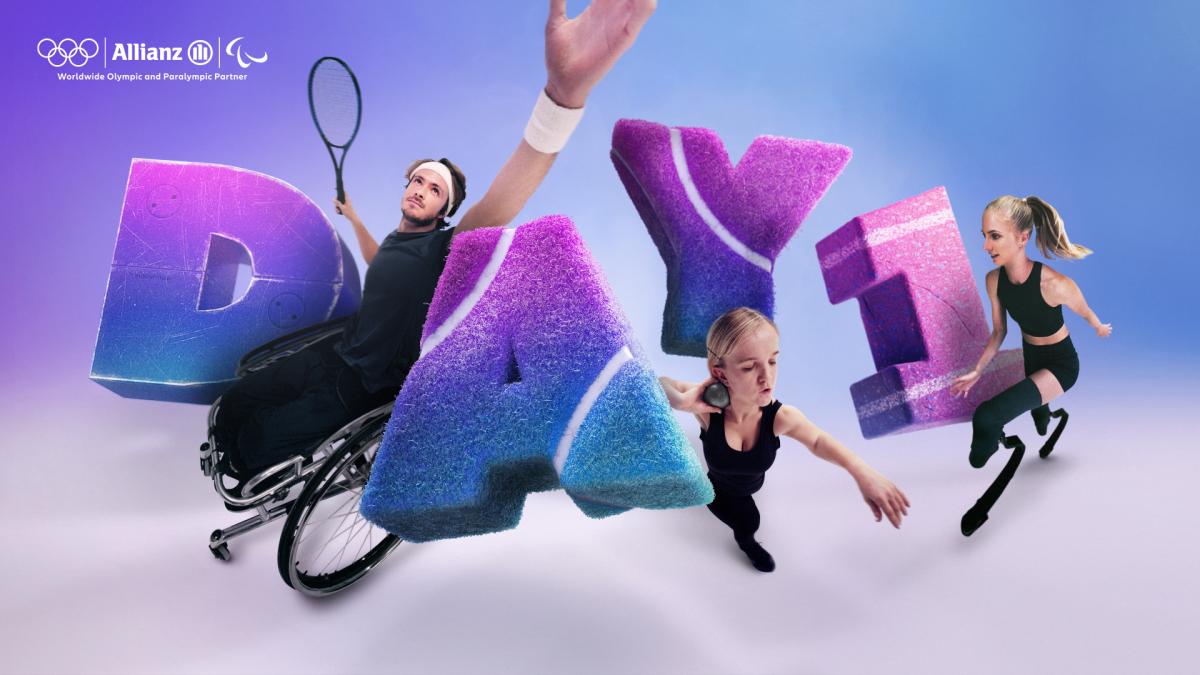 ⒸAllianz
By Allianz and IPC
Together with the International Paralympic Committee (IPC), Allianz has developed an inclusive training series with workout videos by Paralympic athletes as part of their MoveNow programme. The insurer wants to encourage young people with disabilities to get involved in sports and prepare them to believe in a better future by overcoming that "day one".
Already in June this year, Allianz – Worldwide Insurance Partner of the Olympic and Paralympic Movements – teamed up with the International Olympic Committee (IOC) and the IPC to launch the MoveNow programme to strengthen the role of sport in society to create a healthier environment for young people.
Through 24 initiatives Allianz wants to get the next generation moving worldwide until the Olympic and Paralympic Games Paris 2024.
During the pandemic, the sports industry has undergone a transformation. New solutions have been created to motivate the younger generation. But not everyone was able to take advantage of these solutions due to their impairments. One of the main barriers young people with disabilities are facing is the lack of access to instructors with the skills and willingness to be inclusive, as well as the lack of opportunities. 
Eike Bürgel, Global Head of Olympic and Paralympic Program Management at Allianz, said: "There is an increasing gap when it comes to inclusivity and accessibility in sports and beyond. Through our partnership with the IPC, we will continue to get behind the hopes, challenges and needs of the Para athlete community by creating a pathway of participation for people with disabilities and inspire young people to get active."
Allianz and the IPC have developed the MoveNow training series offering training videos with Paralympians. Their personal sporting journeys educate the next generation on how they prepared for the best, starting from the day that changed everything…day one. Downloadable Paralympian guided training plans provide the knowledge and support to keep them moving and prepare them for their journey into sport. 
Besides the Dutch long jump Paralympic athlete, Fleur Jong, and the Irish shotput Paralympian, Mary Fitzgerald, Nico Langmann is one of the featured Paralympians.
Langmann is ranked as one of the best wheelchair tennis players worldwide. The 25-year-old Austrian grew up using a wheelchair after a car accident when he was two years old. Nico has always led an active lifestyle and was introduced to wheelchair tennis at the age of seven. His outlook is that there are many options to be fulfilled in life and professional tennis has certainly helped him achieve that. Now the tennis pro wants to encourage other people with disabilities.
"I want to show other people with disabilities what is physically possible because anyone in a wheelchair can lead an active lifestyle," Langmann said. "I have an incredibly cool, exciting life." 
Craig Spence, Chief Brand & Communications Officer at the IPC, said: "The pandemic impacted persons with disabilities more than anyone else in society. That's 15 percent of the world's population, but many of them feel more marginalised than ever. It's why initiatives like MoveNow are key.
"Allianz has been a fantastic supporter of the Paralympic Movement since 2006. They've a superb understanding of not only Para athletes but also of what practical support persons with disabilities need. We're very excited by the MoveNow Training Series because it's bringing these two communities together in an innovative way. To have Paralympic athletes offer a guiding hand at the starting line and then continue to provide them with that much motivation along the way is vital."
In line with the slogan "Nothing about us without us", the creative agency R/GA has helped execute an accessible production and assets in collaboration with Allianz Studio.
The project marks the first activation developed by Allianz Studio, an in-house creative studio that works with external partners to bring consumer activations to life. The inclusive filming included a director as well as two participants with disabilities. A sustainable legacy piece and production toolkit help other organisations, companies and media makers drive accessibility in the media space and encourage a more inclusive world.
The MoveNow Training Series and more information about the campaign can be found here. The blueprint will also soon be available on the website.