APC and PASO sign collaboration agreement
Agreement means that bidding cities for the Pan American Games are also obliged to bid for the Parapan American Games as a "host city for both Games".
15 Jan 2015
Imagen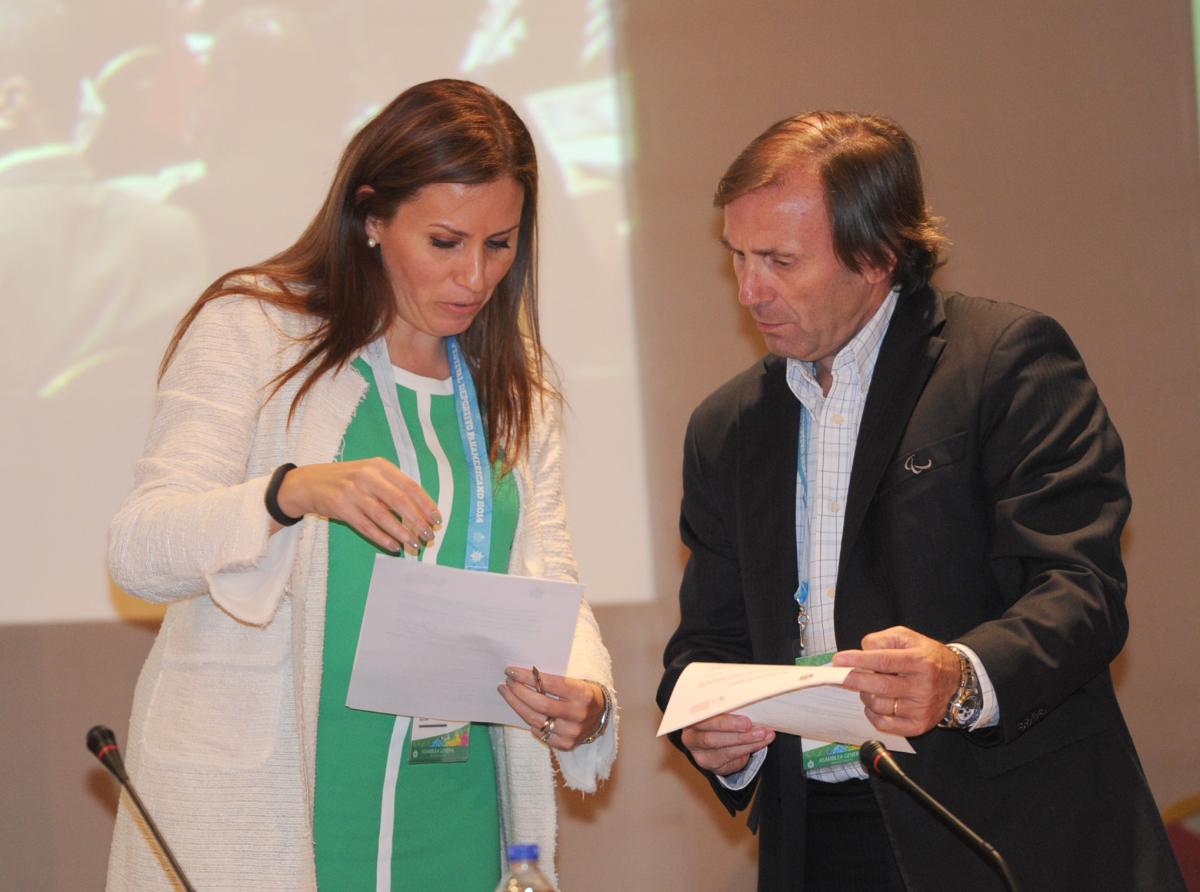 ⒸPASO
By Americas Paralympic Committee
Cities looking to host the Pan American Games in future years will automatically have to include the Parapan American Games in their bid as well, after the Pan American Sport Organisation (PASO) and the Americas Paralympic Committee (APC) signed a historic agreement this week at the PASO General Assembly in Puerto Vallarta, Mexico.
Under the terms of the Co-operation Agreement, signed by APC President Jose Luis Campo and PASO Secretary General Jimena Saldaña, the two organisations will work jointly on the bid process for future Games. They will employ the principle of "a host city for both Games" along the lines of the "One Bid, One City" agreement signed between the IOC and IPC in 2000 for the staging of the Olympic and Paralympic Games.
PASO will also aid the development of para-sport in the Americas by providing the APC an annual subsidy of USD 100,000 which will be ratified at the end of each Olympic cycle.
The support also includes APC representatives being invited to join a number of Work Commissions, APC participation in PASO events, and PASO and the APC co-ordinating actions of National Olympic Committees, who are PASO members, to strengthen the working relationships with organisations of Paralympic sport in their respective countries.
Jose Luis Campo, APC President, said: "This is a truly historic agreement that facilitates the development of para-sport in the Americas for years to come.
"I would like to show my gratitude to President Mario Vazquez Raña, Secretary General Jimena Saldaña and all PASO members for their close collaboration and desire to help grow the Paralympic Movement in the Americas.
"The next two years with Toronto 2015 and Rio 2016 are hugely important for us all, but I am really happy that this is long-term agreement that secures the future of the Parapan American Games in the same city as the Pan American Games."
Since 2007 when the event was staged in Rio, Brazil, the Pan and Parapan American Games have been held in the same city. Four years ago they were held in Guadalajara, Mexico, and this August more than 1,600 athletes from 28 countries will competed in the 2015 Parapan American Games in Toronto, Canada.
The first Parapan American Games were held in November 1999 in Mexico City, attracting 1,000 athletes from 18 countries.
Related Images