Ariel Quassi to help young athletes achieve their best
Argentina's swimming Paralympian will deliver workshops at the Youth Parapans in Sao Paulo aimed to educate youngsters in Para sports through Proud Paralympian.
15 Mar 2017
Imagen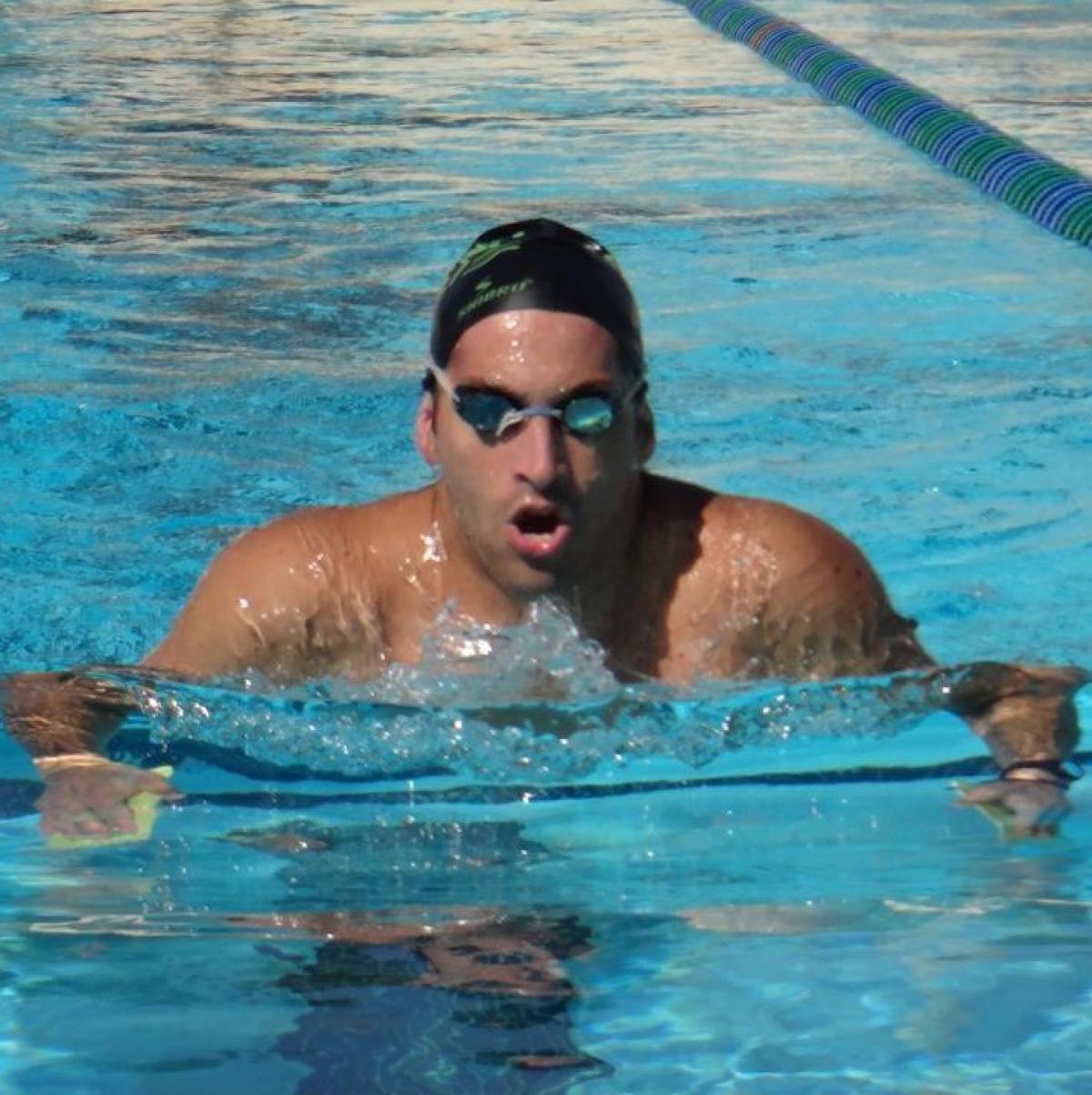 ⒸAriel Quassi
By IPC
Argentinian Paralympian Ariel Quassi will attend the Youth Parapan American Games in Sao Paulo, Brazil, from 20-25 March, to deliver a series of workshops aimed to help young athletes achieve their best, find their place in the Movement and learn how to become a leader in Para sports.
Quassi is one of six Paralympians who will be at Sao Paulo 2017 to speak to young Para athletes as part of the International Paralympic Committee's Proud Paralympian athlete education programme. Brazilians Sheila Finder, Renato Leite and Samanta Bullock as well as the USA's Ileana Rodriguez and Argentina's Daniela Luchina will deliver training and advice.
"Being a Proud Paralympian leader makes me feel great pride because I have the privilege to spread and develop the Paralympic spirit with those who, in the future, will make the Movement even bigger," said Quassi, who competed at four Paralympic Games between 2000-2012.
The specific areas covered in the sessions will be the Paralympic Movement, working with the media, dual career strategy, and ethics.
In addition to the workshops, which will take place at the Convention Centre, there will be an Athlete Space located in the Main Medals Plaza offering activities and giveaways.
Proud Paralympian will start on 18 March, two days before the Opening Ceremony of the Youth Parapans, and will run until the last day on 25 March.
"I will convey the values and experiences that helped me grow as an athlete and as a person, which is why I take this job with responsibility, passion and joy," said Quassi.
"The future Paralympic stars will emerge at the Youth Parapan American Games. This event did not exist when I started swimming. That is why I fervently support it and want to share this enthusiasm with all the young athletes.
"Sao Paulo 2017 will be a marvellous opportunity for the youngsters to gain experience. And it is the adults' duty to help them have a much better career than the one we had."
Proud Paralympian is designed to empower Paralympians, and those who aspire to become Paralympians by competing at the Paralympic Games, with the knowledge and resources to achieve their best during and after their sporting careers. It is supported by the Agitos Foundation, the IPC's development arm.
"The Agitos Foundation is always present," he said. "Proud Paralympian helps young athletes have a much stronger sense of belonging with the Paralympic Movement. It is important that they can incorporate the Paralympic values from an early age," he said.
Over 800 athletes, aged 12-20 years old, from 20 countries are expected to participate in Sao Paulo, making this the biggest Youth Parapan American Games ever.
"Sao Paulo 2017 will be a great event. The Youth Parapans have grown year after year and this will not be the exception," said Quassi.
"We will have an atmosphere full of joy and I am sure we will see many of these athletes competing at the Tokyo 2020 Paralympic Games."
Twelve sports will be contested in Sao Paulo: athletics, boccia, football 5, football 7, goalball, judo, powerlifting, sitting volleyball, swimming, table tennis, wheelchair basketball and wheelchair tennis.
Buenos Aires 2013 attracted more than 600 athletes from 16 countries, who competed across 10 sports. Brazil topped the medal table and 15 countries reached the podium at least once.
Barquisimeto, Venezuela, staged the inaugural edition in 2005, with athletes from 10 countries competing, whilst a total of 14 countries attended the event in Bogota, Colombia, in 2009.
For more information, visit Sao Paulo 2017's website.