Asian Para Games para-badminton champion looks to the future
After competing for 12 years, South Korea's Choi Jung Man finally won his first international para-badminton tournament in October 2014.
21 Jan 2015
Imagen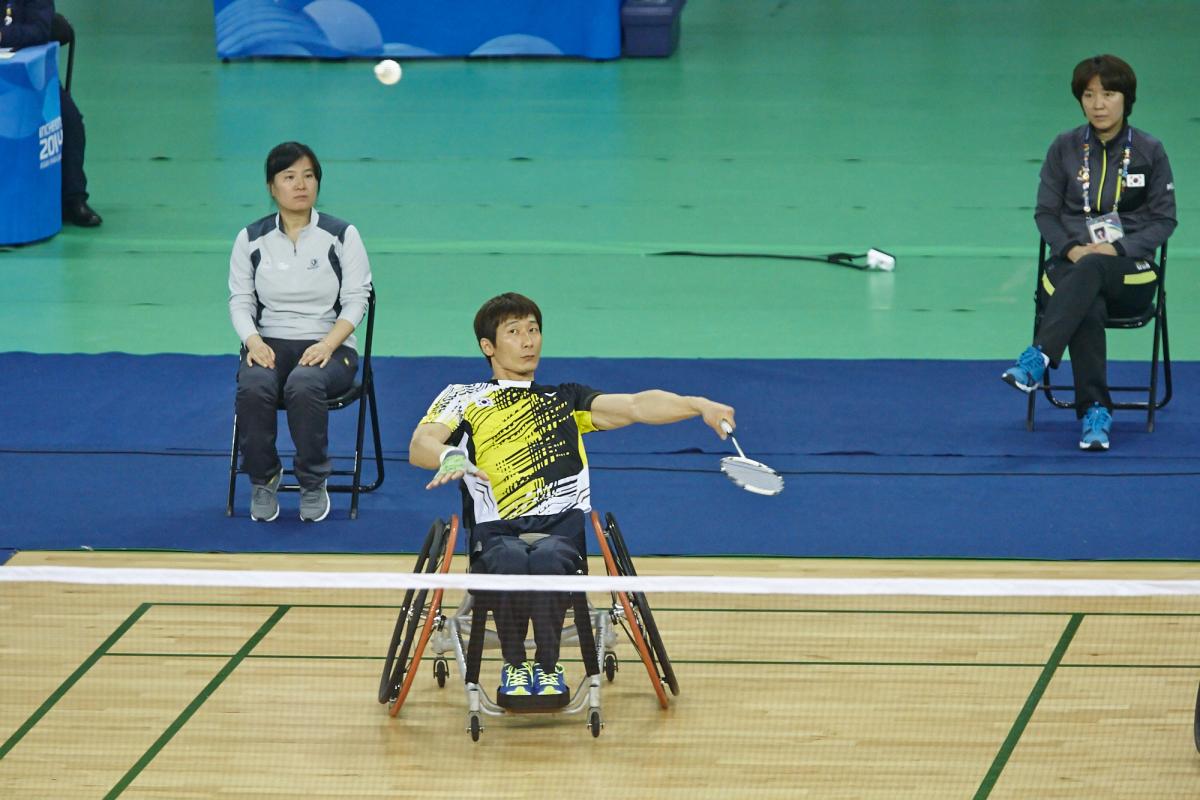 ⒸBWF
By Yuta Tanaka | For the IPC
After winning his first international singles title in October 2014 with gold at the Incheon 2014 Asian Para Games, South Korean para-badminton player Choi Jung-Man is looking forward to the future, especially now his sport will feature in the Tokyo 2020 Paralympic Games.
Jung Man started playing para-badminton more than 12 years ago and has competed in many international events. He had to wait until 23 October 2014 however to land his first major international title and did so in style with a 2-1 (21-18 18-21 21-18) defeat of his teammate Lee Sam-Seop.
"It was my first win from the singles game in an international tournament," explained a delighted Jung-Man who, in beating Sam Seop, exacted revenge for losing the gold medal match at the 2010 Asian Para Games in Guangzhou, China. "Even though I started playing badminton in 2002, I had won second place many times, but never finished first. Therefore, wining the singles title was always what I wanted in my life."
What made Jung Man's victory even more special was that his parents were supporting court side and were able to share in his moment of joy. He said key to victory was handling the pressure and the big competition nerves.
During the 2014 season, Jung Man competed in a number of national tournaments, winning a gold, a silver and three bronze medals in singles. In doubles, he picked up two silver and three bronze medals. He now hopes the sport can develop in South Korea.
"Even though generally badminton is popular in South Korea, para-badminton needs to increase in the number of players and make a better environment in order to grow more as a sport," said Jung Man, who normally trains for up to six hours each day.
In October, the International Paralympic Committee (IPC) announced that para-badminton will make its Paralympic debut at the Tokyo 2020 Paralympic Games. Jung Man hopes it will be a success and that the sport's inclusion will lead to societal change.
"The Tokyo Paralympics will be a huge opportunity to improve the welfare condition for people with an impairment. I think that corporation and sponsor involvement for these Paralympic athletes will be increased further at that time."
With greater public attention, Choi Jung Man is already looking towards the future and knows that he can change the world through para-badminton and the Paralympic Movement. He hopes para- badminton can improve its conditions for players and grow in popularity.