'Athletes For Good Fund' awards Paralympian and Olympian-support charitable causes
Athletes' charities receive more than USD 500,000 in grants from joint initiative by IPC, IOC and P&G
05 May 2021
Imagen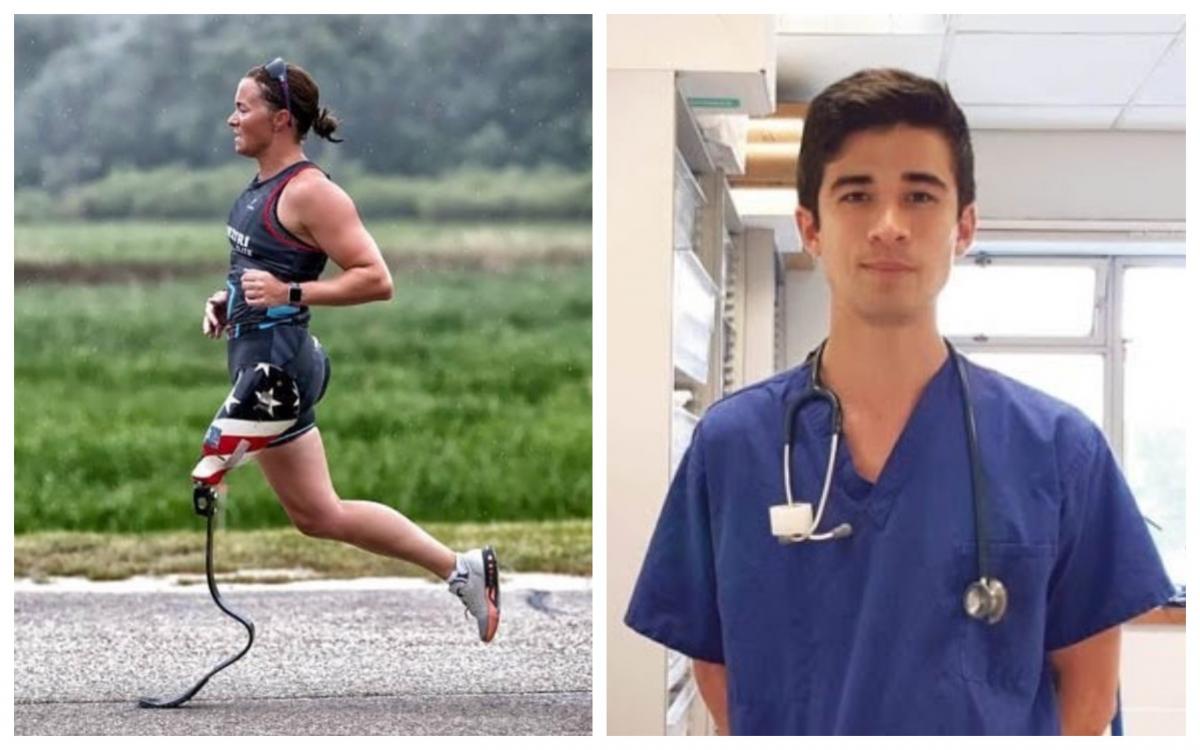 ⒸMelissa Stockwell and Kim Daybell
By IPC
Through the joint initiative "Athletes For Good Fund", the International Paralympic Committee (IPC), the International Olympic Committee (IOC), and Worldwide Olympic Partner P&G will award more than USD 500,000 (EUR 416,800) in grants to charitable causes selected and supported by Olympic and Paralympic athletes ahead of the Olympic and Paralympic Games Tokyo 2020. 
The recipients of the grants include 24 Paralympians and hopefuls, and 28 Olympians and hopefuls, and representing 20 countries and 25 sports – all training for their Paralympic or Olympic dream in Tokyo. 
The Athletes for Good Fund, established by the IOC, the IPC, and P&G to take action and encourage even more positive change globally, will award a USD 10,000 grant to each charitable organisation selected and supported by the recipient athlete. This programme aims to celebrate and endorse the work of athletes who partner with causes, to serve their communities in areas such as equality and inclusion, environmental sustainability and community impact, including COVID-19 relief. 

Chelsey Gotell, chairperson of the IPC Athletes' Council, said: "Athlete-life is all about community. We all start in the grassroots with people who spark in us a passion and put us on a road to the Games. There are the communities that support us on the journey, and for those of us in Para sport, communities who work tirelessly to improve the lives of persons with disabilities. I've been very proud to belong the athlete community this year because so many athletes have devoted time to make the communities they live and work in better. It's hugely encouraging to see P&G recognising this and allowing athletes to better support the things that matter in their lives. Without doubt this investment will do more good."  
"The past year has shown the extraordinary resilience of the athlete community, including of the hopefuls training for their Olympic dreams in Tokyo," added Kirsty Coventry, the Chair of the IOC Athletes' Commission. "It has also cast a light on athletes' commitment to help their respective communities through charitable work, as the world is facing this major crisis. Inspired by their positive action, despite the challenging year, and as part of our efforts to empower athletes on and off the field of play, we are very proud to support them further and grant – together with the IPC and our worldwide Olympic Partner P&G – additional funding to the causes of most importance to them," she said. 
Among the grant recipients are British Paralympic table tennis champion Kim Daybell, who has spent the majority of 2020 working full-time as a doctor at a hospital on the frontline of the National Health Service's battle against COVID-19 – and US Paralympic triathlete Melissa Stockwell, who co-founded Dare2Tri, a not-for-profit organisation that helps to enhance the lives of people with physical disabilities and visual impairments through sport.  
"I am honoured to be selected as a recipient of the Athletes for Good Fund from P&G, the IOC and the IPC. I am thrilled that NHS Charities Together will receive a USD 10,000 grant," said Kim Daybell. "Through my work in the hospital, I saw first-hand the difference that NHS Charities Together made meeting the urgent needs of the COVID-19 crisis, from purchasing electronic-tablets so patients could stay in contact with loved ones to providing counselling for staff to protect their mental health. My focus is on Tokyo 2020 now, but I look forward to continuing to serve the NHS when I return from Japan."
"I am thrilled that Dare2Tri will receive a USD 10,000 grant," said Melissa Stockwell. "This grant will help us in removing barriers to sport for people with disabilities and visual impairments by empowering them to be physically active, building their confidence, and engaging with their community. With P&G's support, we can provide valuable sports equipment like prosthetic running blades, tandem bicycles and youth handcycles."
Another recipient is US Olympic hopeful Mariah Duran who is on track to be one of the first females to compete in Olympic Games Skateboarding. Given the sports tendency to skew more male, Duran did not always have female leaders or role models. Fueled by the need to foster a more inclusive skateboarding community, Duran partners with the women-run organization, Skate Like A Girl (SLAG), attending events like Wheels of Fortune to be the role model, mentor and advocate young girls in skate need.    
"I'm humbled and honoured, this is the first time I've ever applied for and received a grant!" commented Duran. "But the best part, was the feeling of doing that application and winning USD 10,000 for someone else, someone who more than deserves this grant. Skate Like A Girl for me, provided an environment where I skated with other girls and the actual pro skaters I looked up to for the first time. SLAG creates and makes an unreal scenario, real. They take common barriers and make them non-existent. For their legendary, annual event called Wheels of Fortune, they found sponsors and funds to make sure skaters coming from out of town and across the globe like me, had a place to stay if we needed it. Skate Like a Girl truly was instrumental in providing a tangible momentum for me and my career. I can't wait to see what type of momentum this grant will be able to create for the next generation of up and coming skaters. It's a very unique and powerful launching pad for all skaters."
All athlete recipients and their projects will be announced in the coming weeks and the list will be available on the Athlete365 platform.
Athletes for Good Fund
The Athletes for Good Fund was established as part of the extension of P&G's Worldwide Olympic Partnership in July last year in a joint commitment with the IOC to build a better world through sport. The initiative also supports the new Olympic Agenda 2020+5 recommendations, which call on the IOC to continue to develop programmes and platforms for the direct benefit of athletes, and to work with the Worldwide Olympic Partners to develop mutually beneficial purpose-led partnerships, recognising the role of sport as an important enabler for the UN Sustainable Development Goals.
To learn more about the athletes and organisations making a difference in their communities, please visit www.Olympics.com/PG.