Australia bag two golds at ISAF Sailing World Cup
Paralympic champions Fitzgibbon and Tesch took SKUD18 gold whilst Bugg dominated the 2.4mR class.
19 Dec 2014
Imagen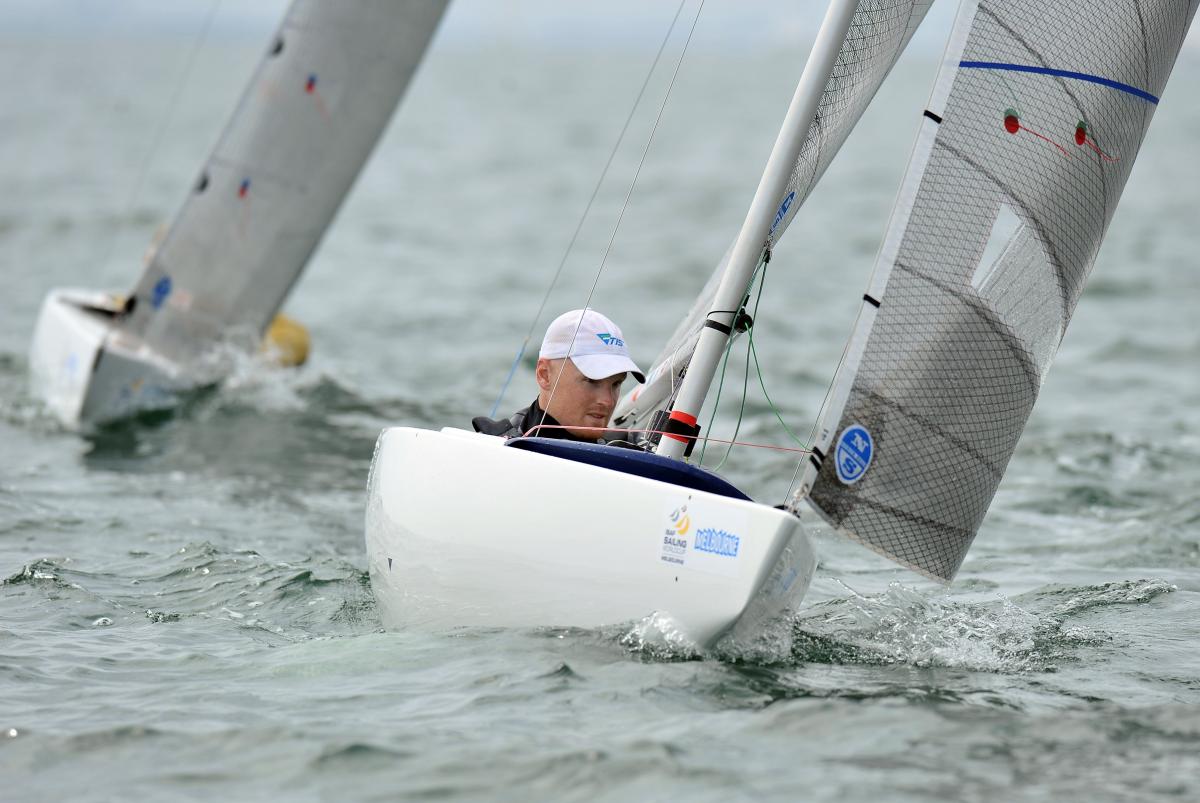 ⒸISAF
By ISAF
Hosts Australia bagged two gold medals in the Paralympic classes at last week's (7-14 December) ISAF Sailing World Cup in Melbourne, Australia.
Matt Bugg came out on top in the 2.4mR whilst London 2012 Paralympic SKUD18 gold medallists Dan Fitzgibbon and Liesl Tesch were triumphant in the two person keelboat.
Howling morning northerly winds gusting up to 30 knots had backed off to 17 knots by the time racing on the Stadium course began for the weekend crowd gathered on the northern deck of Sandringham Yacht Club.
SKUD18
It has been a successful return to racing for Australian London Paralympic gold medallists Dan Fitzgibbon and Liesl Tesch. In the final day of the series the duo put away another two wins, but not without some good competition from the fleet.
Tesch noted that the rest of the fleet showed improvement over the week. "There were lots of changes of results. That is really important for Australia going ahead with its Paralympic SKUD class. You know we only won the last race by a metre. That was fantastic," she added.
"It's been a good training regatta for us and I think we have improved during the week. We now have Christmas off and then head to Miami for the second of the ISAF Sailing World Cups. The regatta was also good practice for us as we have the world championships here next year," Fitzgibbon added.
In the overall point score the silver medal went to Australia's Amethyst Barnbrook and Brett Pearce followed by New Zealand's Tim Dempsey and Gemma Fletcher just three points behind.
2.4mR
Paralympian and Matthew Bugg could not wipe the smile off his face as he described his final outing at the ISAF Sailing World Cup - Melbourne as another perfect day on the race track.
With two firsts to wins to close the series Bugg comfortably secured first overall. "It started fairly windy today, but then dropped off quite quickly. The second race was a light air race which I am always quite good at," Bugg said.
First place in Melbourne is an encouraging start to his 2015 racing season as he prepares to head to Miami for the next World Cup event.
Second overall on the point score was New Zealand's Paul Francis and in third was Australia's Peter Russell.