Australia's heartbreak becomes China's joy
Wheelchair basketball powerhouse Australia are moving on from the reality that they will not play in Rio 2016.
23 Dec 2015
Imagen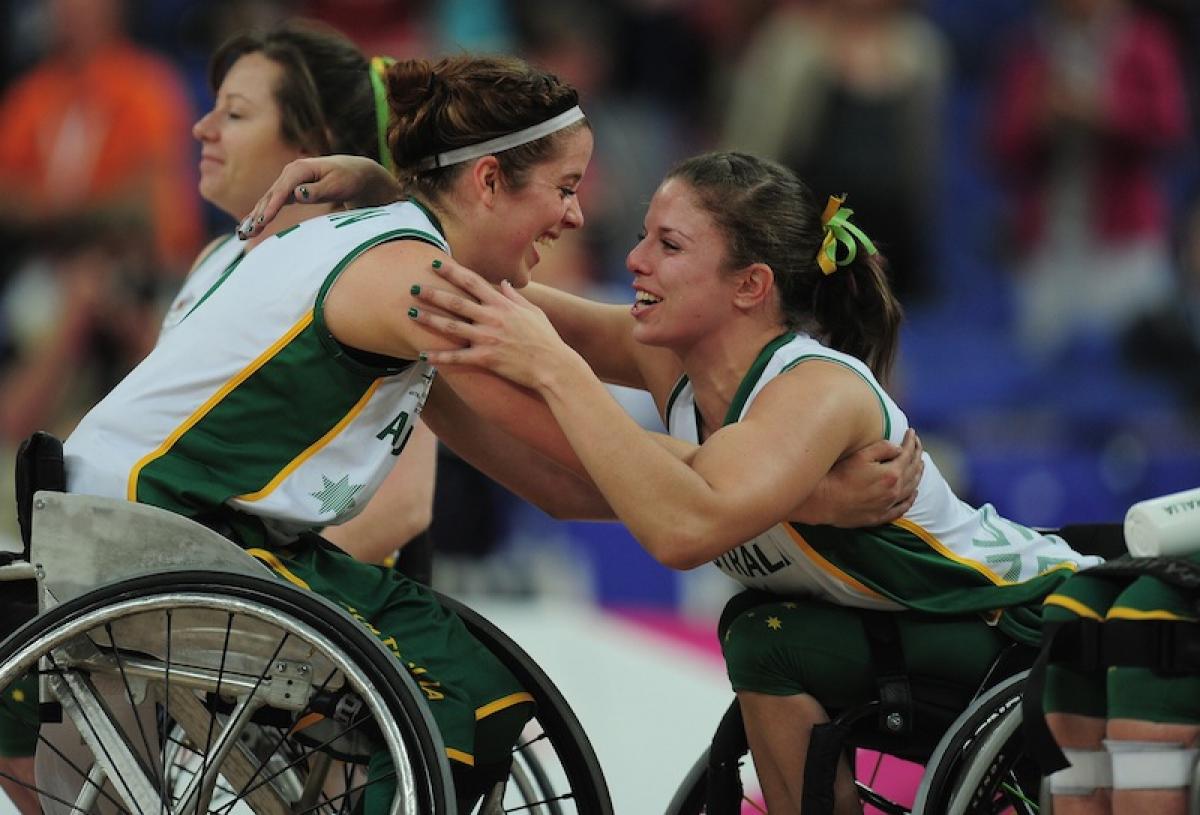 ⒸGetty
By Emily Bayci | For the IPC
The Australian women's wheelchair basketball team has enjoyed a constant presence at the Paralympic Games, competing in every one since 1992 and never placing lower than fourth.
However, they will be missing in Rio 2016. China defeated Australia in the International Wheelchair Basketball Federation (IWRF) Asia-Oceania Championships in Chiba, Japan, on 16 October, snagging the zone's single qualifying spot for next year's Paralympics.
"Our team learned not to take anything for granted," Shelley Chaplin, Australia's team captain said.
Australia has been a relentless powerhouse in the Paralympics on both the women's and men's sides. The women claimed silver medals in Sydney 2000, Athens 2004 and London 2012, and a bronze medal in Beijing 2008. Their sights for gold will have to wait another four years.
"We need to improve on our mental game, being constant throughout a week long tournament," Chaplin said.
Despite their constant presence, Australia knew the zonal championships were going to be a battle. China, Australia and Japan were the three teams in the Asia-Oceania pool, all vying for one qualifying spot in Rio 2016.
Typically there are more qualifying spots. However, none of the three teams finished in the top five during the 2014 IWBF Women's World Championship tournament in Toronto. Australia took sixth place, China seventh and Japan ninth.
China and Australia have had an intense rivalry this season, with Australia losing in their two previous face-offs.
"We believed that the mistakes that we had made in the previous games were fixable and we were looking forward to taking on China," Chaplin said.
Her words rang true for the first quarter and it was a tight match. The Australians led by four. But the Chinese pulled away, took an 11-point lead and never looked back. After not making the podium in London 2012, the Chinese proved that might change this time around, especially with a strong offensive game.
"We played very hard as a team from the very beginning," Yun Long of China said.
"When our scoring dried up in the third period the Chinese still found a way which increased the gap between us," Chaplin said. "The Chinese team just pulled too far away for us to come back. We fought hard, but we couldn't stop them from scoring."
China had three players score in double-figures. Long led the scorers with 16 points, while Haizhen Cheng achieved a double-double (13 points, 12 rebounds). Suiling Lin added 12 points.
"We played very hard as a team from the very beginning," Long said.
Cobi Crispin led Australia with 14 points and seven rebounds, while Leanne Del Toso and Clare Nott added six points each.
"China are such consistent shooters, and everyone is a scoring threat every game. Even when we had pressure on their main shooters, they would find another shooter from the field or simply shoot over hands," Chaplin said.
China won 59-43, the largest margin of the year during the game where it meant the most.
"We did a very good job in replacement or transition of experienced athletes and young players. And they all bring positive influence to each other," Yuanshend Xu, China's coach, said.
It was China's first Asia-Oceania medal. This will be the team's third straight Paralympics. After finishing seventh in Beijing 2008 and fifth in London, they hope to make the medal stand in Rio.