Australia's Wheelchair Basketball Teams Qualify for London 2012
11 Nov 2011
Imagen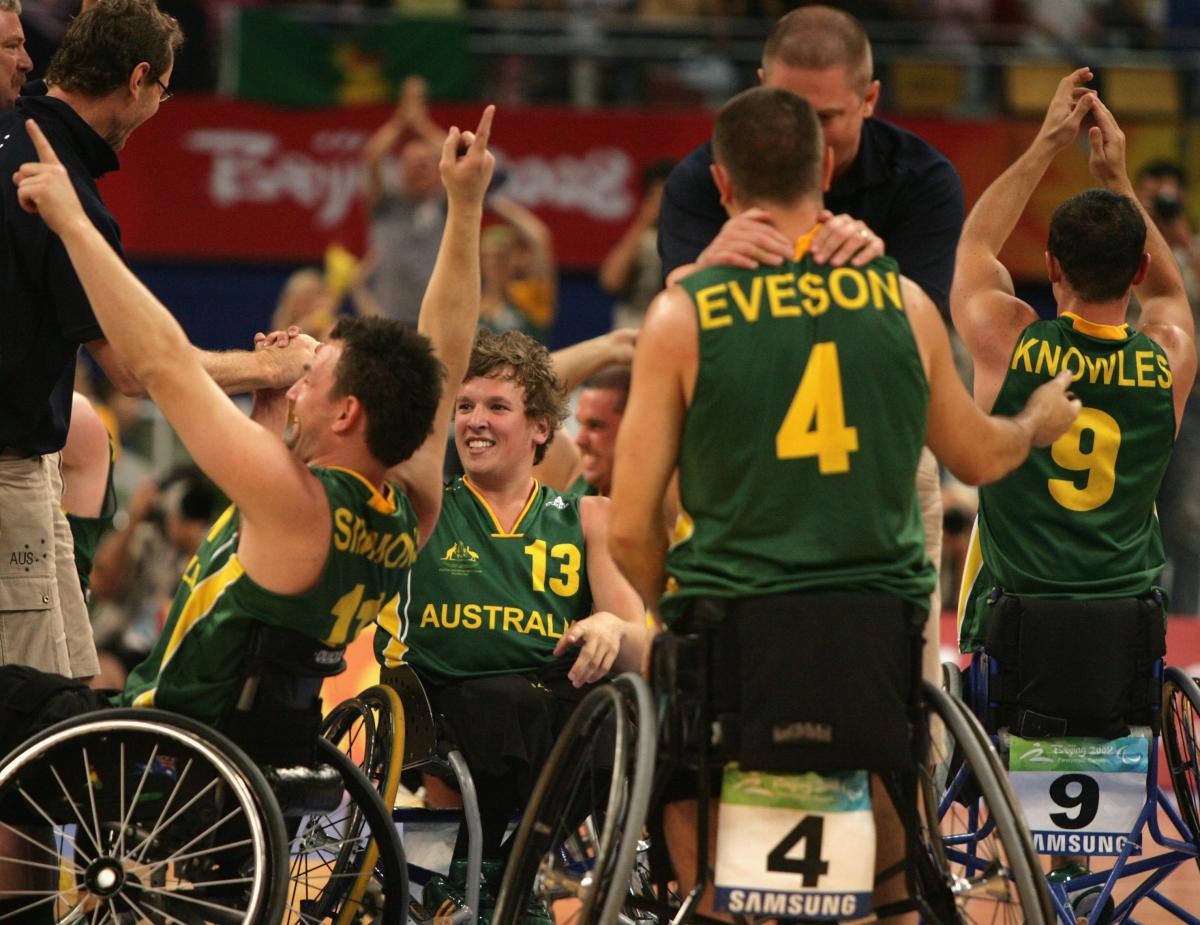 ⒸGetty Images
"The challenge for us now is to maintain this level and see if we can raise the bar higher because we know when we get the London, the standard is going to be extremely high."
Australia's men's and women's Wheelchair Basketball teams won the Asia Oceania Championships in Goyang, South Korea on Thursday (11 November), and Japan's men's and China's women's team also joined them in qualifying for the London 2012 Paralympic Games.
In Goyang, the Australian men took gold, thumping Japan, 69-48, in the finals to emerge as the undefeated champions. South Korea defeated Chinese Taipei in the bronze-medal contest, 80-48. Iraq finished the tournament in fourth place and New Zealand finished last in fifth place.
Tristan Knowles (23 points), Shaun Norris (18 points) and Brad Ness (10 points) led the scoring for the reigning Paralympic and world champions, while 11 of the 12 Australians grabbed at least one rebound.
Ness, on the verge of his fourth Paralympics, said Australian fans can now expect big things to come.
"The challenge for us now is to maintain this level and see if we can raise the bar higher because we know when we get the London, the standard is going to be extremely high," Ness told the Australian Paralympic Committee.
"The boys have been hard at it for the last six months and it's only going to ramp up from here. In all the campaigns I have been involved in, this is the best preparation we have ever had and I think we are capable of something special next year."
Australia's women's team earned its gold medal by barely slipping past China in the finals, 45-44.
"We always work on keeping our opposition to under 50 points because 90 percent of the time, our offense is strong enough to win us the game," Australian head coach John Triscari told the Australian Paralympic Committee.
Cobi Crispin was the leading scorer for Australia (18 points), while Sarah Stewart (11 points) and Amber Merritt (10 points) supported Crispin offensively.
Japan's women had no problem winning the bronze medal, defeating Korea 124-3 in the third-place game, as Korea was outscored 759-58 in seven games in the tournament.