Behind the scenes in Tignes
Preparing for the season's penultimate World Para Alpine Skiing World Cup
21 Jan 2018
Imagen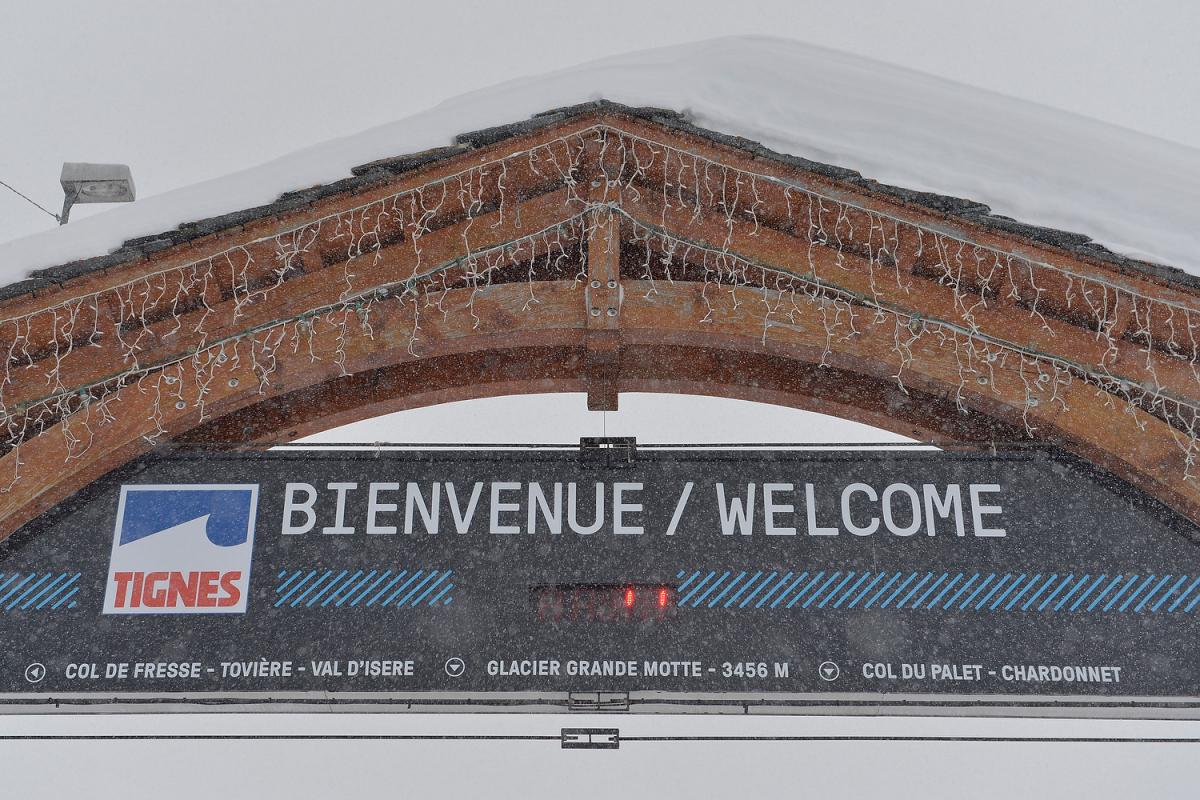 ⒸLuc Percival
By Luc Percival
Ahead of the World Para Alpine Skiing World Cup in Tignes, IPC Photographer Luc Percival goes behind the scenes as a massive snowstorm hits the French resort.
"I am just going outside and may be some time." Lawrence Oates 16 March 1912 on the fated expedition with Captain Robert Falcon Scott
Welcome to Tignes! Bienvenue à Tignes!
It's been a slow start to the day here in snowy Tignes ahead of the World Para Alpine Skiing World Cup which starts on Monday (22 January). We've had strong winds and driving snow all night and it's not letting up just yet. Already the snow is banked up as much as four metres in places and it's getting deeper!
Just over the way from the apartment I am staying in is the team carpark and the 'Stade de Lognan' - home to some of the skiing events from the Albertville 1992 Albertville Olympic and Paralympic Winter Games and where our downhill and super G races are to be held.
You can just about see the nets lining the final 'wall' to the finish line, but that's about all and, what's more, the team vans are all slowly disappearing under the snow!
Around 09:15 I received a SMS from Alison the race director. "It's not likely that the ski-lifts will open before 10:30am and the Organising Committee needs volunteers to help clear the team parking lot!" There was me, looking forward to a cosy morning photographing the teams doing a little training down the gym in the Espace Tignes, but now I really needed to get out there and.........
.....take some photos of the team coaches digging out their vehicles. Recording this epic effort was the least I could do!
Check out the best of the pictures here.
As the morning progressed heavy machinery was brought in.
The car park was already looking pretty good but there was a lot of snow to be moved.
Another text from Alison and I'm back down there this time facing a piste-bashing machine!
I grab a few frames from the side lines and then wave the driver down pointing at my camera. He understands and lets me hop aboard for a cabin-eye view of the work being done! This is what I love about my job – the places and situations I can get myself into to get the story!
As we're rattling up and down the carpark pushing tons of snow away, I ask him if he thinks I can get a ride piste-bashing up on the hill tonight. A quick phone call and it's all sorted....this is going to be so cool! A behind the scenes look at how they're preparing the downhill piste – in the dark!
Weather permitting, you can watch live action from the Tignes World Cup from Monday morning by clicking here.