Beijing 2022 to bring greater accessibility for persons with disabilities
'I believe that Beijing 2022 will be as important for the Para sport in China as the summer 2008 Paralympics were. The investment that China is making in winter Para sports and the number of persons with disabilities that they want to reach and be engaged in winter sport is impressive'
25 Nov 2021
Imagen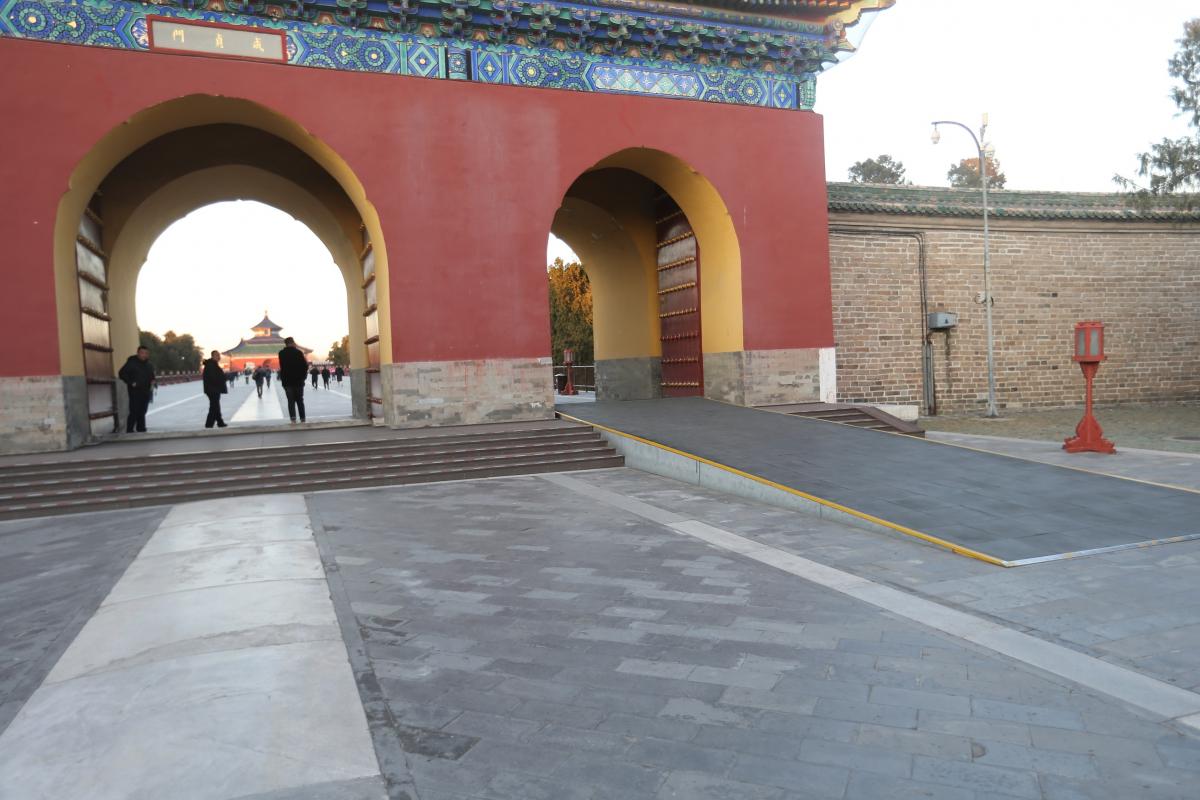 ⒸBeijing 2022
By beijing 2022
With 100 days to go, the Beijing 2022 Paralympic Winter Games are already delivering tangible legacies for persons with disabilities by improving accessibility in Beijing and Zhangjiakou, two of the zones that will be hosting sport next March.
The CPC Beijing Municipal Committee and the People's Government of Beijing Municipality have made thousands of practical and legal changes to improve long-term accessibility for persons with disabilities in urban Beijing. The Chinese capital will host the Opening and Closing Ceremonies, Wheelchair Curling at the National Aquatics Centre, Para Ice Hockey at the National Indoor Stadium, and the Paralympic and Olympic Village.
Improvements in Beijing include:
Streets and road – curb ramps have been put in place across almost the whole city, while 12,528 tactile guide paths, 2,986 pedestrian crossings and 32 flyovers and underground passages were repaired.
Public transport - 12,700 bus stops, underground stations and parking lots have been made accessible.

Buildings – Entrance ramps and accessible handrails have been installed in 41,223 government, leisure, commercial, cultural, sporting and public spaces, as well as 28,901 residential buildings that house disabled and elderly people.

Public information websites – over 600 government websites and apps have been more accessible with technology like AI-based 'computer-simulated sign language newscaster', while a pilot application of 14,000 accessible spots has been carried out on Baidu Maps.
A smart accessibility service platform has been developed for the Beijing Paralympic and Olympic Village, where accessible route navigation is provided via a mobile app. Lamps, air conditioners and curtains in Village rooms can be controlled with the app or intelligent control panels.

The prime seats for watching competitions in the National Indoor Stadium and National Aquatics Centre are reserved for spectators with disabilities.

The floors of all Games venues have been levelled and the external corners of the walls are plastered to become arced.

The surroundings of Games-related places have become model neighbourhoods of accessibility, with 7,362 locations within a one-kilometre radius of Games-related places made accessible.
There have also been welcome long-term governance changes. New regulation has been introduced to the Beijing Municipality which ensures that construction projects have accessible environments. Additionally, the standards system has been improved, with more than 30 accessibility design standards that cover areas like facilities, residential communities, public buildings, municipal roads and rail transit being introduced.
According to IPC President Andrew Parsons, growing investment in Paralympic sport in China is complimented by legacy initiatives that will benefit the wider disability community.
Parsons said: "I believe that Beijing 2022 will be as important for the Para sport in China as the summer 2008 Paralympics were. The investment that China is making in winter Para sports and the number of persons with disabilities that they want to reach and be engaged in winter sport is impressive.
"But this is about more than sport. We want Beijing 2022 to help us to shine more light on the challenges that persons with disabilities face on the day-to-day basis. We believe that the Paralympic Games should be a catalyst for Governments and authorities to provide better accessibility for disabled peoples.
"We are encouraged by the many practical measures that are being introduced in Beijing and Zhangjiakou which will directly benefit the lives of persons with disabilities. Even more important are the legislative changes which ensure the Games have a legacy."
It is not just in Beijing where progress has been made. In Zhangjiakou, an area that will host the cross-country skiing, biathlon and snowboarding events, great importance has been attached to accessible environment construction in the city and venues.
By the end of July 2021, Zhangjiakou City had:
Renovated 358.58 kilometres of tactile guide paths, accounting for 99 per cent of the planned workload.

Fitted 4,422 curb ramps, accounting for 99.4 per cent of the planned workload.

Created 680 accessible toilets, accounting for 98.8 per cent of the planned workload.

Installed accessible elevators and toilets across all sports venues: Paralympic Village – 55 elevators; National Ski Jumping Centre – 11 elevators and eight toilets; National Cross-Country Skiing Centre – three elevators and six toilets; National Biathlon Centre – three elevators and five toilets; Taizicheng Railway Station – three elevators and three toilets.
In Zhangjiakou they have also been committing to creating accessibility legacy. All new, expanded and renovated public buildings, residential buildings, urban roads and roads within residential communities, public green areas and public service facilities in the city, the planning, design and construction are required to be conducted according to the related requirements of the Beijing 2022 Accessibility Guidelines. The accessible facilities of constructed projects are also required to be designed, constructed, and delivered at the same time with the main body of the project.
The Beijing 2022 Paralympic Winter Games take place between 4-13 March.