Beijing 2022 Paralympic medal programme announced
Paralympic Winter Games to offer equal number of medal events for men and women
26 Jan 2019
Imagen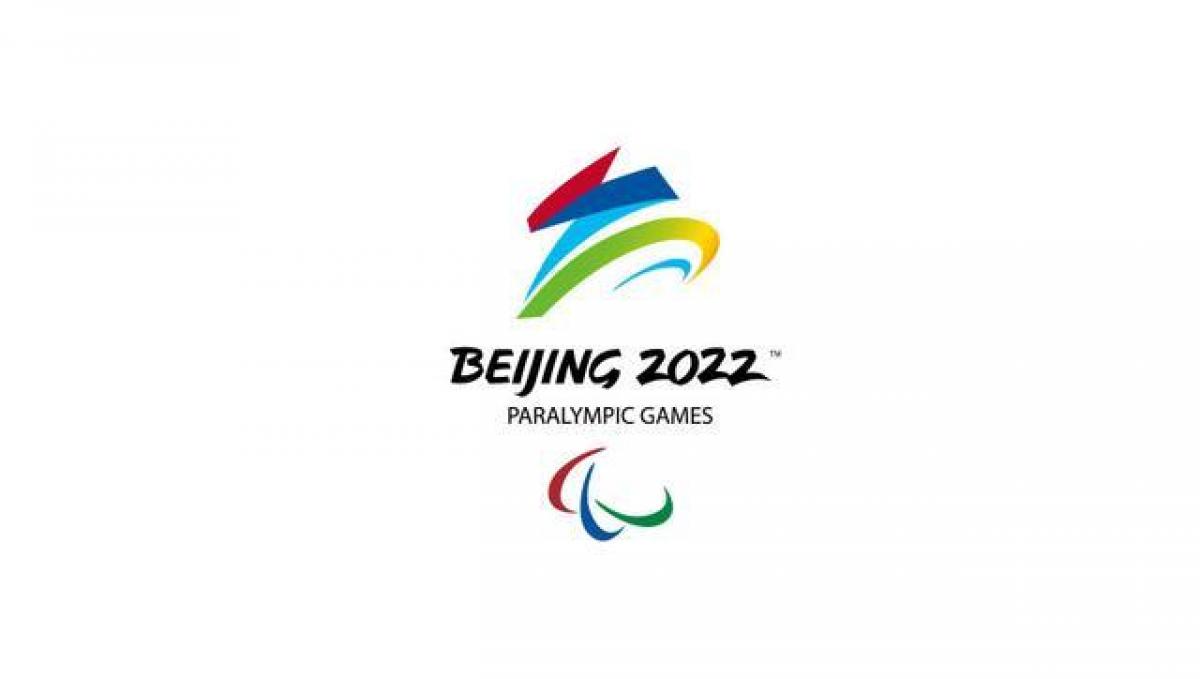 ⒸBeijing 2022
Beijing 2022 could be the first Paralympic Winter Games to have gender parity in the number of medal events for men and women, the International Paralympic Committee (IPC) announced on Saturday (26 January).
At its meeting in London, Great Britain, the IPC Governing Board approved the 2022 Paralympic Winter Games medal event programme and athlete quotas, also confirming that Beijing 2022 could be the biggest Winter Games to date.
Beijing 2022 will feature a maximum of 748 Para athletes and up to 82 medal events - two more than last year's Games. In addition to having 39 medal events for men, up to 39 events for women (pending a decision on the snowboard programme) and four mixed events, there will be a maximum of 234 slots available for women. If all slots are taken it will represent a 76 per cent growth on the 133 women who competed in PyeongChang.
Landmark Games
Andrew Parsons, IPC President, said: "The Beijing 2022 Paralympic Winter Games has the potential to be a landmark Games for the whole Paralympic Movement. Not only will they be the biggest Games yet - taking the event to a whole new level - but there is the potential for them to be the first Paralympic Games in history to have gender parity in terms of medal events.
"This announcement underlines our desire to pursue gender parity in the Paralympic Movement. With more slots and medal events than ever before available for women, I hope our National Paralympic Committees (NPCs) respond by investing more in the development of female winter sport Para athletes.
"With the majority of events now confirmed, Para athletes can begin to really look forward to what will be spectacular Games in China."
Chelsey Gotell, Chairperson of the IPC Athletes' Council said: "This programme sends out a clear message to the whole Paralympic Movement about how serious the IPC is about developing the number of female Para athletes around the world.
"Should NPCs fill all 234 slots for women, then the Paralympic Movement will have more than doubled the number of women taking part in the Paralympic Winter Games in 16 years. The hard work begins now in developing the talent pool to fill the slots, ensuring strong competitive fields in Beijing."
YANG Jinkui, Director of Beijing 2022's Paralympic Games Integration Department, said: "Beijing 2022 fully supports the IPC Governing Board's confirmation of medal events and athlete quotas for the next Paralympic Winter Games. The decision will bring gender parity in the number of medal events for men and women, and significantly increase female participation in the Games, reflecting the growth of the Paralympic Movement. The added medal events will not require additional venues but will maximise the use of the venues already planned, in line with Beijing 2022's commitment to a sustainable Games. With the new medal events and updated athlete quotas, Para athletes will have more opportunities to build friendship and inspire the world with their sporting excellence in Beijing. Confirming the medal events and athlete quotas is a major milestone in the lead-up to Beijing 2022. We will earnestly carry out our work in all aspects of Games preparations according to the needs of the final sports programme and athlete quotas, and strive to deliver a truly fantastic, extraordinary, and excellent Paralympic Winter Games."
Sport by sport breakdown
The Beijing 2022 Para alpine skiing programme will feature 30 medal events (15 male, 15 female), the same number as PyeongChang 2018. There will be slots for up 140 men, and 80 women, which represents a 7.7 per cent and 33.3 per cent growth respectively on the number of slots offered at PyeongChang 2018.
The Para Nordic skiing medal event programme is unchanged from PyeongChang 2018 with 38 gold medals up for grabs (18 for men, 18 for women and two mixed events). The main difference is the increase in athlete quotas with 120 men's and 90 women's spots available. In PyeongChang there were 100 slots for men and 60 for women.
Snowboard made its Paralympic debut at Sochi 2014 and at Beijing 2022 it could have up to 12 medal events, two more than PyeongChang 2018. Six medal events are confirmed for men and the number of medal events for women has provisionally been increased from four to six, pending four events meeting Paralympic viability standards at the 2019 World Championships. Two of the six events – the women's LL2 Cross and Banked Slalom – are already confirmed.
The USA will be hoping to win a fourth successive Paralympic title in Para ice hockey at Beijing 2022 and eight teams will once again take to the ice, this time at the National Indoor Stadium. There will be slots for 136 men with teams given the option to include an additional female player in their roster of 17 players.
After its successful expansion at PyeongChang 2018 where China won a first Paralympic winter gold, wheelchair curling will again feature 12 mixed gender teams with each team required to include at least one female player. Competition will take place in the iconic Water Cube venue that was used for Para swimming during the 2008 Paralympics and is currently undergoing a transformation into the Ice Cube for the 2022 Games.
Fast facts on Beijing 2022
• 82 medal events (39 male, 39 female* and 4 mixed)
• A maximum of 748 athletes (514 male and 234 female)
• Alpine skiing: 30 medal events (15 male, 15 female); 140 male and 80 female athletes
• Biathlon and cross-country skiing: 38 medal events (18 male, 18 female, 2 mixed); 120 male and 90 female athletes
• Para ice hockey: 1 medal event; 136 male and 8 female athletes (teams have an option to include an additional female player in their roster of 17 players)
• Snowboard: up to 12 medal events (6 male, 6 female*); 70 male and 44 female athletes
• Wheelchair curling: 1 medal event; 48 male and 12 female athletes (each team must have a minimum of one female player)
* Pending four snowboard events meeting Paralympic viability standards at the 2019 World Championships