Brazil tops Lithuania to headline goalball matches
Brazil and Turkey head stellar days on the goalball court on the third day of London 2012.
01 Sep 2012
Imagen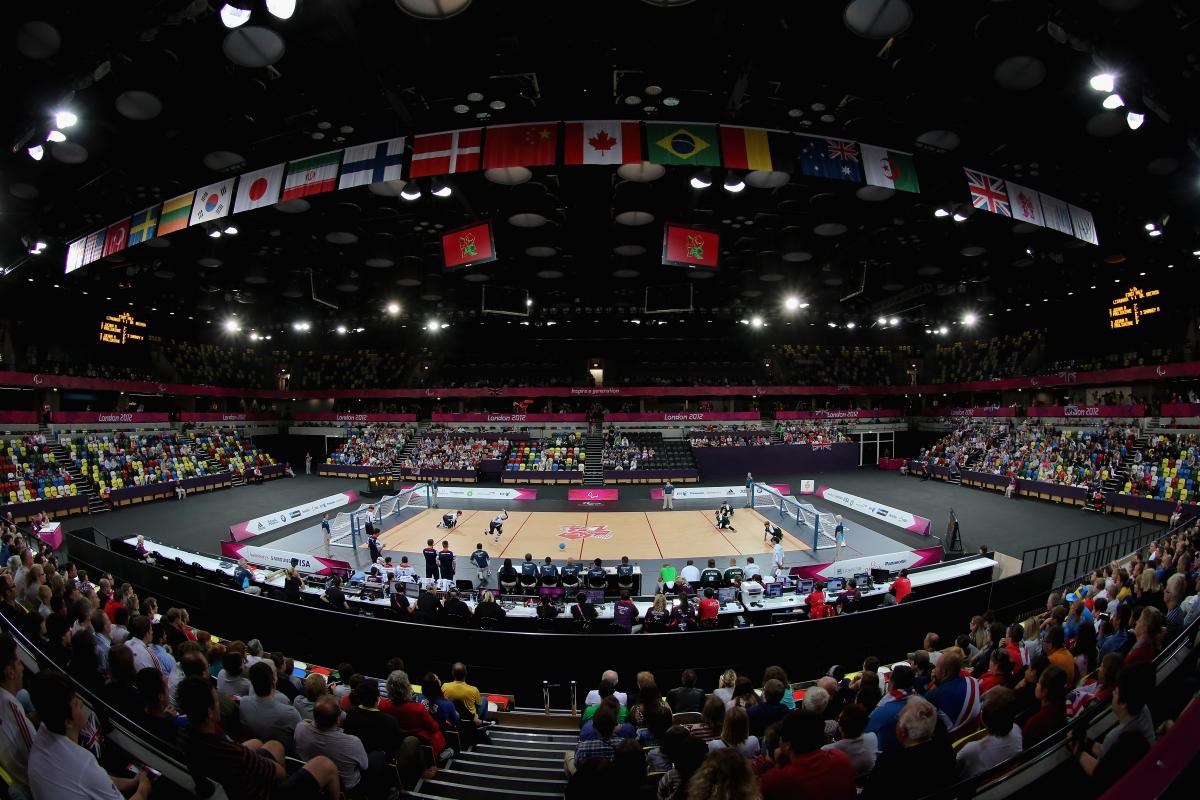 ⒸGetty Images
"He really is one of the best players in the world. He is very young, only 23 years old, and we have really great expectations for him."
Romario Diego Marques scored 10 goals for Brazil in a stunning 12-5 victory over the world champions Lithuania in group A of the men's goalball competition on Saturday (1 September).
Lithuania, who won both of their previous games by 10-point margins, were not at their best from the start and found themselves 8-3 down at halftime.
Marques took centre stage as Brazil played with aggression and accuracy on their way to beating Lithuania for the first time.
After the match Brazil coach Diego Goncalves Colletes said of his star player: "He really is one of the best players in the world. He is very young, only 23 years old, and we have really great expectations for him."
He added: "We showed today we are one of the best defensive teams in the competition. Our psychological mentality will be increased by this. The win is very important for us."
Turkey booked their place in the last eight of the men's competition with a 4-0 win over the European champions Finland who have yet to win a match in group A and are facing elimination.
Great Britain recorded their first point in Paralympic goalball history in a tense 3-3 draw with Sweden on Saturday.
The host nation led 3-1, but Sweden fought back when Adam Knott was beaten twice at the post by two accurate shots. The result keeps alive Sweden's hopes of qualifying for the quarter-finals and also gives Great Britain's hope of progressing.
Canada made a losing start to their London 2012 campaign when Sweden beat them 2-1 in group D of the women's competition.
Jen Armbuster is confident that the USA will respond after their 2-1 defeat to Japan in group D on Saturday.
Speaking after the game six-time Paralympian Armbuster said: "It was not a shock; they are a good team, very defensive. I am optimistic we will bounce back and get into the top four. We just didn't get the breaks today."
In group C of the women's competition Finland edged past Denmark 3-2 to record their first win of the tournament. Denmark, who picked up bronze four years ago in Beijing, have now lost both of their opening matches.
Canada pulled off a remarkable comeback to beat Korea 5-4 in group B of the men's competition. Korea raced to an early four goal lead, but a hat-trick from Brendan Gaulin and two goals from Mario Caron turned the game on its head, and helped Canada to their first win of the tournament.
Belgium responded to their defeat against Algeria on Friday by beating Iran 8-6 in the first match of the evening session at the Copperbox.
Iran had made an impressive start to the tournament, beating China and Canada in their opening two matches, but the Belgians came out on top in a closely contested game. Both teams now look set to qualify for the quarter-finals with two wins out of three each.
China scraped past Algeria 1-0 in group B. The Chinese team features five of the six players who won gold in Beijing four years ago, but have looked far from impressive so far in London.
Algeria were left to rue missed early opportunities - which might have seen the result go the other way.