British rider Sophie Christiansen storms away in Grade Ia
Sophie Wells and Hannelore Brenner also on form in the equestrian competition equestrian.
31 Aug 2012
Imagen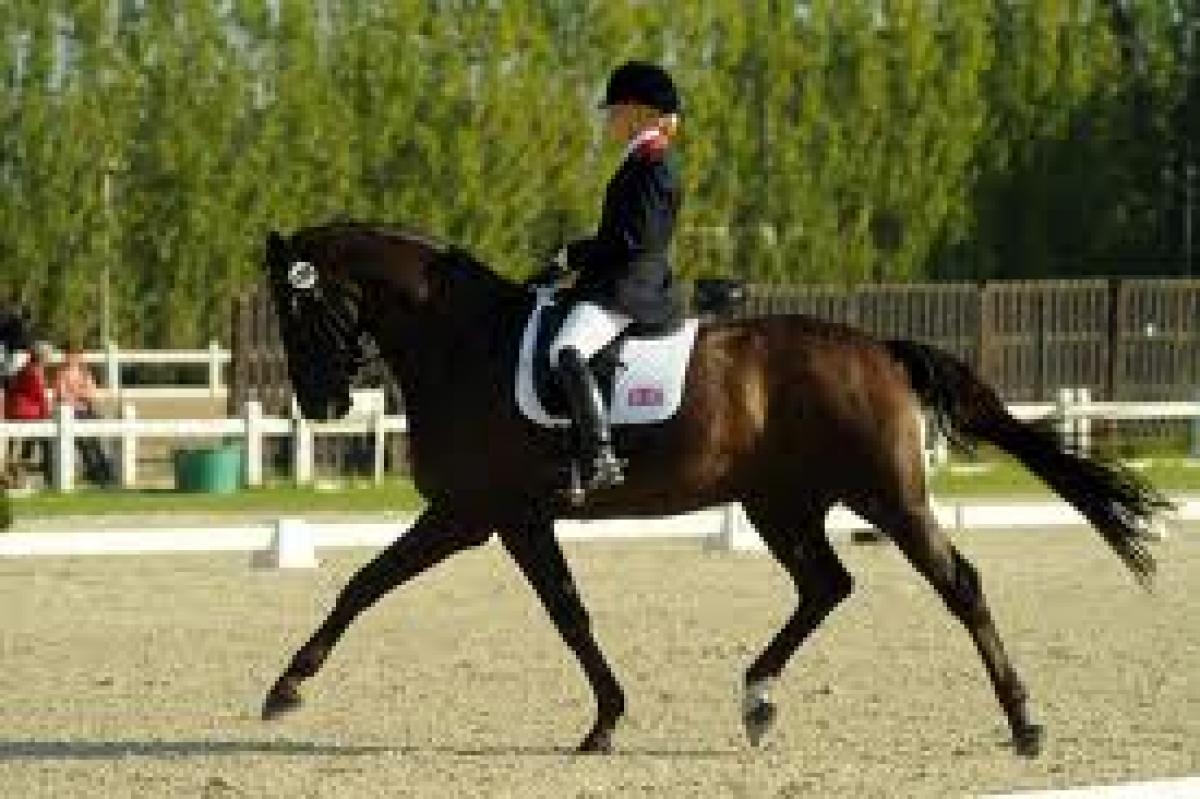 "My support team were more nervous than I was because I've been preparing for so long."
British rider Sophie Christiansen praised her horse Janeiro 6 after finishing Friday (31 August) on a high, scoring 83.765 in Grade Ia to establish a comfortable lead over second-placed Laurentia Tan, who scored 74.235 riding Ruben James 2.
Christiansen said: "I've had him for a year-and-a-half and it's a very special relationship. I couldn't have asked for a better horse."
She added: "My coach and I have decided to keep it simple and to always get the horse used to the crowds first and foremost, before stepping into the arena for the performance.
"I was quite nervous at the beginning considering the fact that other members of the team have been posting very good scores. I couldn't have asked for a better score at the end of this test.
"I usually get above 80 per cent in training, but to get it in this test was something special."
Helen Kearney with Mister Cool is lying third with a score of 72.235, providing Ireland with a great result in their inaugural Paralympic equestrian venture.
Another British rider, Sophie Wells, finished three percentage points ahead of her closest rival in Grade IV.
Wells, riding Pinocchio, finished with 75.906, comfortably leading Belgium's Michele George on Rainman and Holland's Frank Hosmar on Alphaville.
Wells said: "It was an amazing feeling when the crowd cheered. I couldn't ask for more support from my team.
"Everyone is here from my home in Lincolnshire - my school friends, farrier and physio have all been able to come. I want to do this for them and my parents.
"My support team were more nervous than I was because I've been preparing for so long."
Germany's Hannelore Brenner, a double gold medallist at Beijing 2008, scored 75.741 riding Women of the World in the Grade III competition.
That total was enough to take her past Britain's Deborah Criddle on LJT Akilles, with Denmark's Annika Dalskov on Aros A Fenris coming in third.
Brenner said: "For me the biggest thing in dressage is having the trust and the feeling of being together with your horse. She fights for me all the time."
The dressage competition continues Saturday 1 September with the first day of the individual championship test (grades II and Ib).