Cable to host 2015 Nordic Skiing World Championships
180 athletes from 20 countries will gather in Cable, Wisconsin, USA, from 24 January – 1 February 2015.
13 Mar 2014
Imagen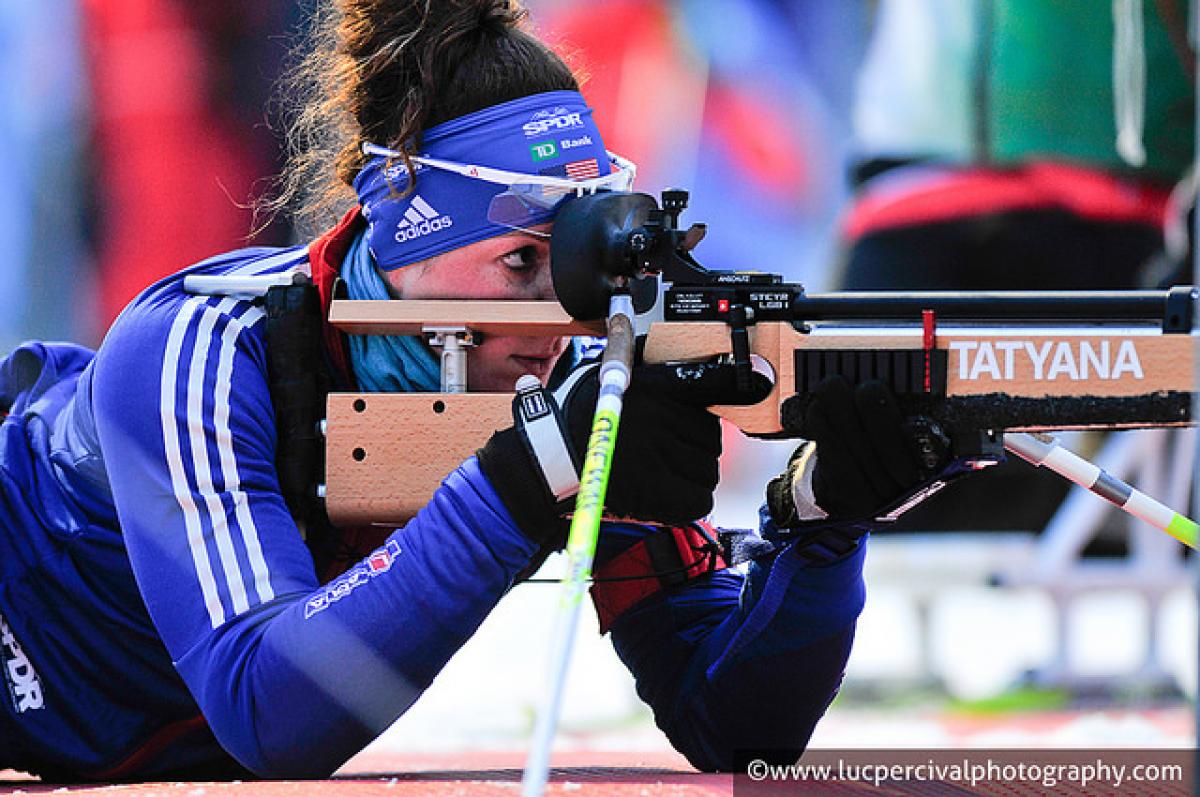 ⒸLuc Percival
By IPC
"I'm so excited to have the 2015 IPC world championships, an elite competition, on home soil"
IPC Nordic Skiing has announced that the 2015 IPC Nordic Skiing World Championships will be held in Cable, USA, starting next January and will attract 180 athletes from 20 countries
At a press conference on Thursday (13 March) during the Sochi 2014 Paralympic Winter Games, representatives of the Local Organising Committee and IPC Nordic Skiing spoke of their desire for the competition to be the biggest and best world championships yet.
In addition, Xavier Gonzalez, the IPC's Chief Executive Officer, said: "Here in Sochi we have seen some amazing performances by skiers in their quest for Paralympic medals.
"Cable 2015 will be the first major gathering of the world's best skiers since the Paralympic Winter Games and I am confident that organisers can stage the best World Championships yet by providing the perfect conditions for athletes to inspire and excite the world."
The competition will feature both cross-country and biathlon races and will take place from 24 January - 1 February. It is being organised locally by the Central Cross Country Ski Association (CXC).
Yuriy Gusev, Executive Director for CXC will serve as the Chairperson of the Local Organising Committee: "It is a privilege for our organisation to host such an event and we are looking forward to welcoming the world, the athletes, coaches and officials to Wisconsin. We had the great honour of hosting two IPC Nordic Skiing World Cup events in 2012 and 2013, and we will do our absolute best to deliver the highest quality event in 2015 and to welcome the world's best here."
The venue for the world championships will be the Telemark Trail System in Cable, a town famed for being the starting point of the American Birkebeiner cross-country skiing marathon or 'Birkie', which ends on Main Street in Hayward.
"It is the highest honour for our state to host an event of this international profile," said Wisconsin's Governor Scott Walker. "Next year, we look forward to warmly welcoming the world's best Nordic athletes to one of the best trail systems in the nation."
American athletes were delighted to learn that the next major competition will be held on home snow.
Multiple marathon major winner and six-time track world champion Tatyana McFadden made the transition from summer sports to Nordic skiing for Sochi 2014, picking up a silver medal in the 1km sprint cross-country sitting on Wednesday (12 March):
"I'm so excited to have the 2015 IPC world championships, an elite competition, on home soil," said McFadden.
"It's a great opportunity for those of us who are competing in Sochi, as well as up and coming athletes to get some major international experience and competition under their belts."
Oksana Masters, who won a rowing bronze medal at London 2012 and now has a silver medal from the women's 12km cross-country sitting at Sochi 2014, said:
"I'm pretty excited for the world championships to be in Cable, because that's where my Nordic career first started,"
"It was my first World Cup. I was a newbie at the time, so I'm excited to go back to that same course where everything really started, only this time with a lot more experience under my belt."
The last world championships were held in 2013 in Solleftea, Sweden, where Russian athletes dominated the medals table with 56 golds, including five each across biathlon and cross-country events for Roman Petushkov and Mikhalina Lysova.
Ukraine placed second in the medal tally with seven gold, 11 silver and nine bronze medals, followed by Germany with three gold, one silver and two bronze medals.