Call for consultancy opportunity
Applications for conducting evaluation of the NPC Development Programme open until 1 May
08 Apr 2019
Imagen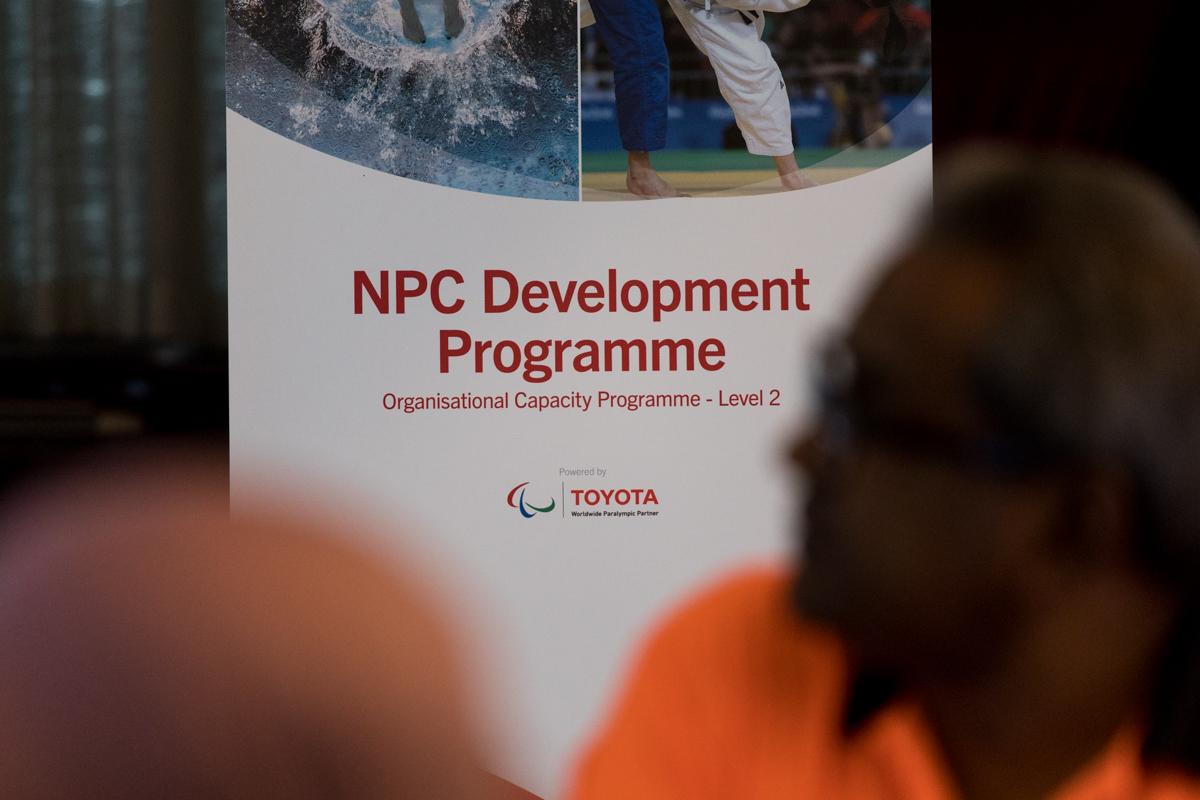 By Agitos Foundation
The Agitos Foundation is looking for a consultant to conduct a mid-term evaluation of a programme aimed at increasing the knowledge, skills and opportunities for National Paralympic Committees (NPCs) globally to develop Para athletes and Para sport. The deadline for applications is 1 May 2019.
1. Background and rationale
Organisational background
The Agitos Foundation (AF) is the development arm of the International Paralympic Committee (IPC) and was formally established in 2012. Since its creation, AF has become the leading global organisation for developing Para sport as a tool for changing lives and contributing to an inclusive society for all. The vision of the IPC and the Agitos Foundation, comprising approximately 200 members (179 National Paralympic Committees (NPCs), 5 Regional Paralympic Committees, 15 International Sports Federations (IFs) and 4 International Organisations of Sports for the Disabled) is 'To enable Para athletes to achieve sporting excellence and inspire and excite the world.' It aspires 'To make for a more inclusive society for people with an impairment through Para sport' using the Paralympic values of courage, determination, inspiration and equality to drive programming.
To achieve these, AF engages in organisational capacity-building activities to promote strong leadership in NPCs, designs and implements awareness-raising initiatives with NPCs, strengthens the athlete pathway by enabling Para athletes in emerging countries to compete in sporting opportunities from grassroots to elite level and empowers Para athletes to become positive role models to challenge perceptions in society and to fulfil their potential in their post-sport career.
Programme background
Since 2017, AF has been implementing the National Paralympic Committee Development Programme (NPCDP). The overall goal of this programme is to increase the knowledge, skills and opportunities for NPCs to develop Para athletes and Para sport, with NPCs, IFs, athletes, coaches, technical officials and managers as the main target groups.
The programme outcomes are as follows:
- Strengthen NPCs as active and transparent national entities developing Para sport and promoting Paralympic Movement's aspiration towards a more inclusive society
- Increase quality and quantity of sport technical personnel required to produce top quality Para athletes
- Ensure classification and competition opportunities for Para athletes for nations to qualify and prepare athletes for Paralympic Games
Implementation of the NPCDP has been divided into two distinct phases: phase one, covering the period 2017 to 2019, is designed to implement the outcomes stated above in order to support NPCs to compete in the - Tokyo 2020 Paralympic Games. Phase two, covering the period 2020-2024, will be designed based on the results of phase one and the needs of the main target groups.
2. Evaluation objective
The overall objective of the evaluation is: to analyse the impact of the programme to date in order to support the strategic planning of the programme from 2020 to 2024.
3. Evaluation criteria and methodology
The evaluation criteria to be assessed are the following:
- Impact
- Relevance
- Sustainability
- Efficiency
- Management
- Recommendations
The evaluation will use a mixed method approach consisting of both quantitative and qualitative data collection through surveys, key informant interviews (KIIs) and observations, as well as a desk review of all relevant programme documentation (reports, participation databases, debrief summaries, survey results, workshop reports etc.). Data collection will take place both through site visits to select events which gather many of the target groups, through telephone interviews and through online-administered surveys. Site visits will be conducted to two events which will gather many of the target groups; the first event will take place in South Africa and is a five-day event, the second takes place in Bonn and is a three-day event.
4. Timeline
The evaluation is expected to commence in June 2019 and should be completed no later than November 2019. AF estimates that the evaluation will take approximately 61 working days; the working days for the evaluation need not be consecutive. The evaluator can propose a different timeline based on the information provided; the proposed timeline should be explained in the technical proposal.
5. Qualifications
The selected evaluator (or evaluation team) should have the following:
- Fluency in English, French and Spanish
- Outstanding oral and written communication skills
- Bachelor's degree in international development, social sciences, or related field
- At least four years of experience in designing, implementing and overseeing project evaluations or a combination of education, training and experience
- Demonstrated experience working in the field of international sport management, sport development or sport for development is desirable
- Demonstrated understanding of gender issues
- Inter-cultural communication skills
- Strong facilitation, presentation, and communication skills
- Strong ability to communicate effectively in English, both verbally and in writing
- Team player with the ability to closely collaborate with AF staff, grantees, and project stakeholders
6. Application and selection process
A technical and financial proposal, including the names and contact information for three recent references and the CV of the evaluator (or each member of the evaluation team) should be sent in electronic format with the subject "NPCDP evaluation proposal" to the following email address: info@agitosfoundation.org. The technical proposal should include details on the methodology and timeline proposed by the evaluator. Applications close 1 May 2019 at midnight.
Proposals will be evaluated based on the following criteria:
- Quality of the technical proposal with regard to what is outlined in the terms of reference.
- Profile and experience of the evaluator/evaluation team
- Suitability of the proposal in terms of budget and timeline
The full terms of reference for this opportunity can be found below.
Related Documents