Can Marco Dispaltro vault to world No. 1?
The Canadian is looking to climb the BC4 boccia world rankings on his home soil this week.
29 Apr 2014
Imagen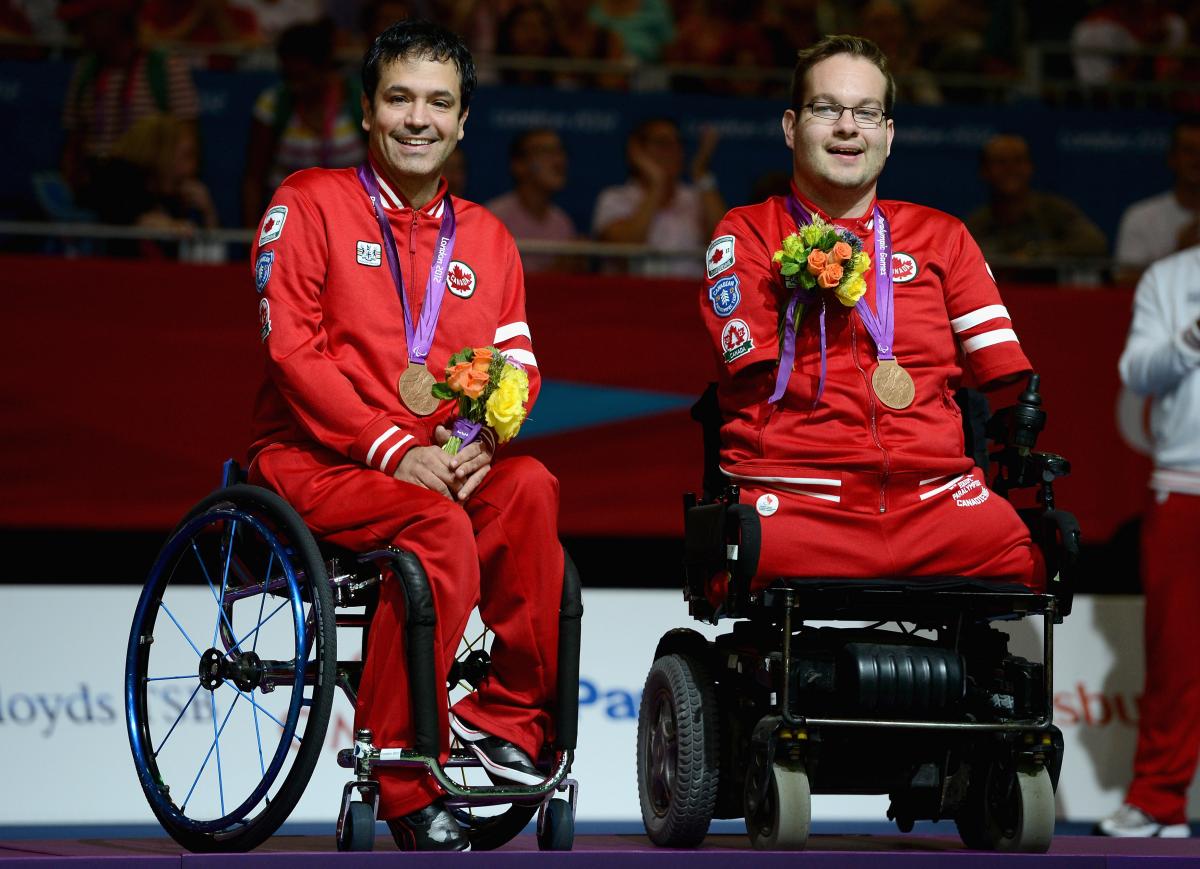 ⒸGetty Images
By Daniel Hopkins | For the IPC
The BC4 event will be packed full of elite players but Marco Dispaltro's main threat could come in the form of the Brazilian duo of Eliseu Santos and Dirceu Pinto.
Montreal native Marco Dispaltro could become the No. 1 BC4 player in the world if he produces a gold-winning performance in front of a home crowd at the 2014 BISFed World Open later this week in Montreal, Canada.
The World Open, which begins on Thursday (1 May) at the Maurice Richard Arena, will welcome around 76 athletes from 12 different nations.
Dispaltro, born in Montreal, will make his make his World Championship debut later this year in Beijing, China, however, first he must make full advantage of a home crowd and seize the top spot on the world rankings from China's Yansen Zheng.
Currently No. 2 in the world with 37 points – just five behind Zheng – Dispaltro who now resides in Saint-Jerome, Canada, could think of no place better than Montreal to kick off his 2014 campaign.
"To be close to everything that you grew up around is great. Being used to the food, the weather, the places and the language is a great advantage, and to also have the people around you that have always encouraged you, it's unbelievably motivating."
"Knowing the playing surface is also key in our sport and this will be my third tournament at the Maurice Richard Arena along with many training hours.
"There's also something magical about the venue, named for a hockey God for French Canadians, renowned for his fiery competitiveness and legendary accomplishments."
Coached by Mario Delisle and Cesar Nicolai, Dispaltro will also have the advantage of being able to focus solely on the individual competition, as his 2012 Paralympic bronze medal BC4 pairs partner Josh Vander Vies will not be competing in Montreal.
Although he only took up boccia competitively in May 2010, it is no surprise he is dominating the world of boccia given his previous sporting achievements, which include competing internationally in wheelchair tennis and managing the Canadian wheelchair rugby team at the 2004 and 2008 Paralympic Games.
He rejected the Canadian boccia national coach's invitation to take up the sport twice at first, however, he eventually gave in and it was love at first throw.
"Boccia unjustly, is very stereotyped and I'll be the first to admit, that I was part of that culture," Dispaltro said. "But since I started playing boccia, I always travel with a boccia set, introducing countless Paralympians and Olympians to the sport, along with anyone wanting to try and they get the game and understand all its intricacies after a few throws."
At age 46, Dispaltro has a rare chance to become ranked No. 1 in the world if he claims gold this week, but he knows that he faces a tough challenge.
The BC4 event will be packed full of elite players but Dispaltro's main threat could come in the form of the Brazilian duo of Eliseu Santos and Dirceu Pinto.
Talking about his main rivals, Dispaltro said: "Santos took me out in the semi's last year at the same event and he's beaten me in three out of four meetings overall since I began my career. I'm really hoping to be able to play against him again in Montreal.
"My other main rival will be none other than two-time defending Paralympic champion Dirceu Pinto, who will also be a formidable foe."
If Dispaltro can emerge victorious in Montreal, he will be in a very good position when he locks horns with the best at September's World Championships.