Canadian Celebration of Excellence welcomes star-studded line-up
Alyssa Reid, Roch Voisine, Andee, Brett Kissel, Cirque du Soleil, Cavalia, Frédéric Darveau and Whip Cream Band, Oliver Jones, Daniel Clarke Bouchard headline acts in Calgary
02 Jun 2014
Imagen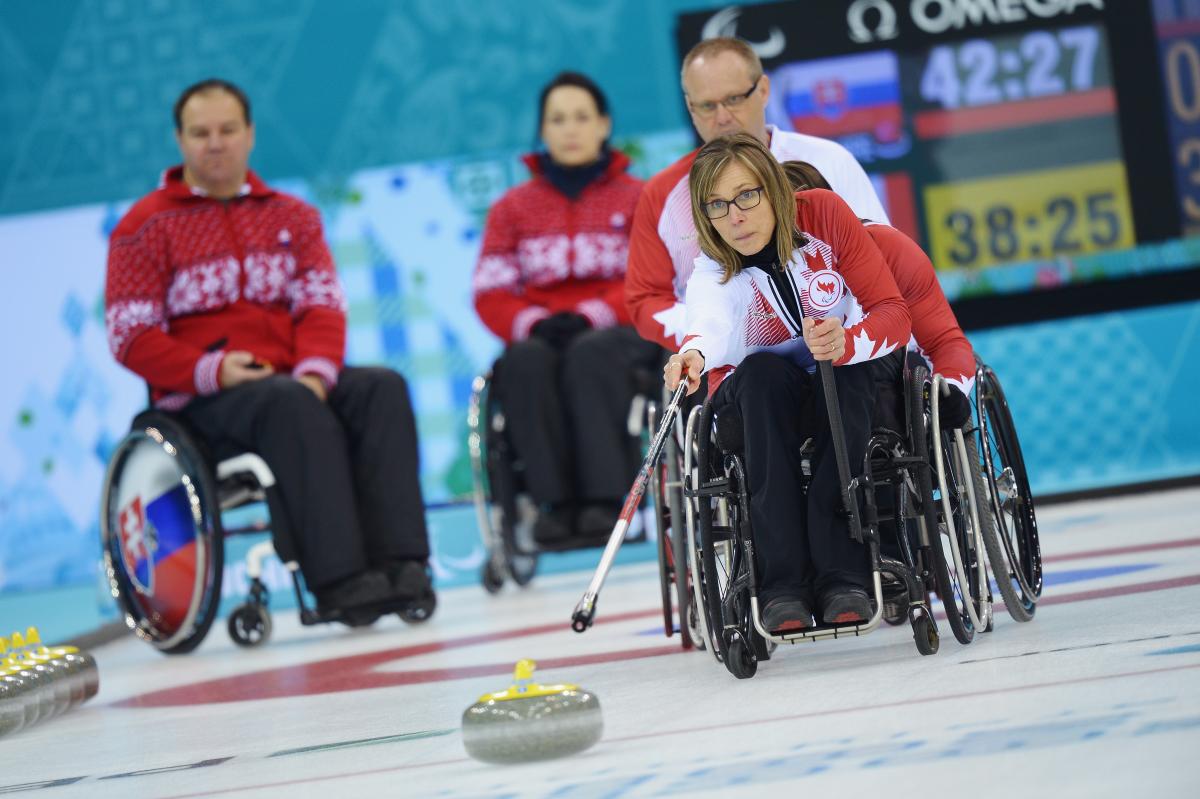 ⒸGetty Images
By IPC
"The Olympic and Paralympic Games are beacons of patriotism in our country"
The Canadian Olympic and Paralympic Committees has announced a stellar list of musical and artistic talent performing in Calgary on Friday 6 June for the 2014 Celebration of Excellence, which includes the Parade of Champions.
The day's entertainment begins at 11:30 a.m. with the Parade of Champions which incorporates a special performance by Cavalia for spectators on the sidelines in downtown Calgary, with more than 200 Olympic and Paralympic athletes and coaches taking part. Canadian pop superstar and JUNO Award nominee Alyssa Reid will headline the Parade of Champions entertainment.
Local Calgary CBC personalities Doug Dirks and Rosa Marchitelli take to the stage as parade hosts alongside Olympic Champion and Sochi 2014 Assistant Chef de Mission, Jean-Luc Brassard. The Mayor of Calgary, Naheed Nenshi, will join as the official Parade Grand Marshall.
In the evening, Canadian Olympians from Sochi along with Canadian Paralympic flag bearers from Sochi, Sonja Gaudet and Josh Dueck, will attend the Canadian Olympic Hall of Fame Gala and Induction Ceremony. Additional top Canadian musical acts Roch Voisine, Brett Kissel, Andee, Frédéric Darveau and Whip Cream Band, Cirque du Soleil, Oliver Jones Daniel Clarke Bouchard and Alyssa Reid will rock the night away at the Hall of Fame Gala as CBC's Scott Russell and two-time Olympic champion Catriona Le May Doan hit the stage as hosts.
"The Olympic and Paralympic Games are beacons of patriotism in our country," said JUNO Award nominee and Canadian pop star, Alyssa Reid. "As a proud Canadian artist, it is such an honour to perform for my fellow Albertans and the entire team for such an amazing Canadian event honouring our athletic heroes."
Hall of Fame Gala guests can even expect a special Cirque du Soleil performance. In addition, Olympians Natalie Spooner, Gilmore Junio, Eric Radford, Dylan Moscovitch, and Jan Hudec will hit the stage for a 'one night only' musical jam session.
Throughout the 2014 Celebration of Excellence over 200 Olympians, Paralympians and coaches will be making public appearances starting on 4 June at Ottawa-area schools and hospitals as well as the House of Commons. The Heroes Tour, consisting of school and hospital visits, will be making its way through Calgary, Banff, Red Deer and Edmonton on 5 June; and the post-Sochi Canadian Olympic Hall of Fame Gala, Induction Ceremony and Parade of Champions will take place in the host City of Calgary on 6 June.