Canadian Paralympic coaches honoured
Twelve coaches have been celebrated for leading their athletes to achievements at World Championships and Paralympic Games in 2014.
11 Nov 2014
Imagen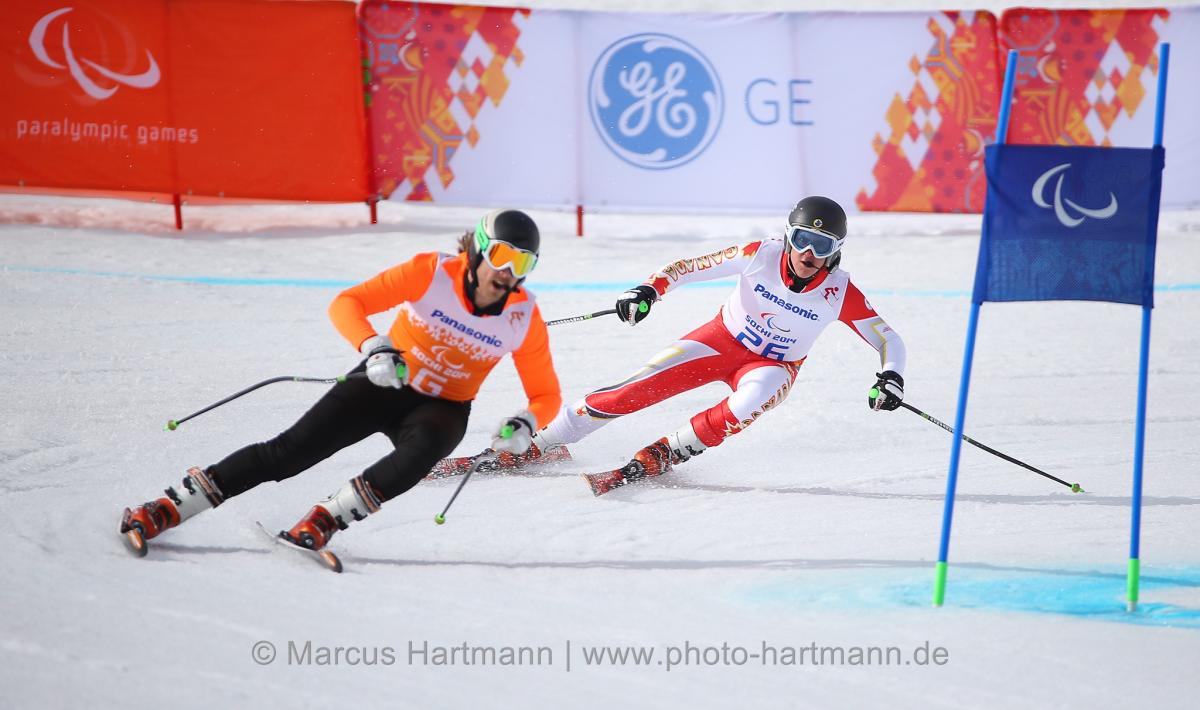 Ⓒwww.photo-hartmann.de
By Canadian Paralympic Committee
In total 12 coaches were rewarded for their achievements.
Many of Canada's top Paralympic coaches have been honoured at the Petro-Canada Coaching Excellence Awards in Ottawa, Canada.
The awards recognise coaches whose athletes have excelled at World Championships, Olympic and Paralympic Games in 2014.
Robin McKeever, coach, brother and former guide to Brian McKeever, who became a 10-time Paralympic champion after three more gold medals at the Sochi 2014 Paralympic Winter Games, headlined the awards.
Robin, who was guide to Brian until 2014, when Graham Nishikawa and Erik Carleton took over, also serves as coach to Chris Klebl, who won his first Paralympic title in Sochi.
A number of coaches who had successful athletes in Sochi were honoured, including Jean-Sebastien Labrie, who coaches alpine skiers Josh Dueck, who won one gold and one silver medal, and 17-year-old Mac Marcoux and guide Robin Femy, who claimed one gold and two bronze medals.
Joe Rea was acknowledged for his coaching of the Canadian wheelchair curling team, who won their third successive Paralympic title, after victory at both Torino 2006 in Italy and at their home Games in Vancouver in 2010.
After Canada's women won on home soil at the 2014 IWBF Women's World Wheelchair Basketball Championships in Toronto, their coach Bill Johnson was also recognised for his achievements.
In total 12 coaches were rewarded for their achievements, with the following also commended: Lasse Ericsson, Sven Pouliot and Jocelyn Huot (alpine skiing), Andrea Taylor (para-equestrian), Ken Dool (sailing), Eric Van Den Eynde (para-cycling), Kaspar Wirz (nordic skiing) and Kevin Orr (wheelchair rugby).
Speaking about the awards, Catherine Gosseline-Despres, Executive Director of Sport at the Canadian Paralympic Committee, was delighted the coaches could be celebrated.
She said: "On behalf of the Canadian Paralympic Committee, our congratulations to all coaches honoured tonight.
"Coaches are the backbone of our sport system and often go unnoticed for all the work that goes into producing world-class athletes. It is wonderful to see our Sochi 2014 Paralympic Games medallist coaches so well represented here along with several of our leading summer sports, which bodes well for upcoming Summer Games in Toronto and Rio."
For more information, visit the Petro-Canada awards website.