Cisco becomes Official Partner for Paris 2024
Cisco will be the official Network Equipment Partner, Cyber Security Infrastructure Partner and Conferencing Software Partner of Paris 2024 Games
13 Apr 2021
Imagen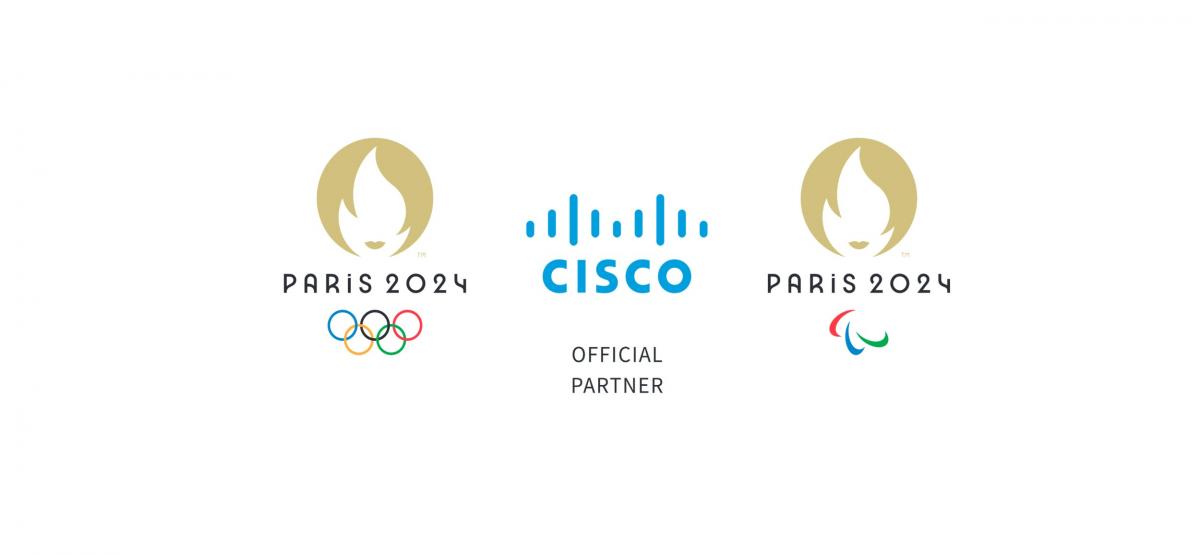 By Paris 2024
The Paris 2024 Organising Committee has selected Cisco to provide networking infrastructure, cybersecurity and video conferencing solutions to power the Olympic and Paralympic Games Paris 2024.
Cisco supported the Olympic and Paralympic Games London 2012, Rio 2016 and will support Tokyo 2020 as the official network equipment partner. For Paris 2024, Cisco will continue to provide the network infrastructure and is expanding its role to also provide cybersecurity infrastructure and conferencing software.
Cisco's technologies provided through this partnership will bring together all forms of communication and entertainment, while inherently delivering the highest level of security and privacy. The aim is to help Paris 2024 securely connect venues, teams, volunteers and fans in entirely new ways, creating new experiences and value for all parties.
Cisco shares the ambition of a sustainable and entertaining the Olympic and Paralympic Games Paris 2024 that will bring communities together and leave a positive and lasting impact.
The technology foundation being built for the games is also designed with a focus on creating sustainable and climate conscious digital solutions. Cisco and Paris 2024's intent is to help advance France's digital future, connecting communities and creating a sustainable legacy of continued inclusive growth and opportunity for the nation.
"We are extremely honoured to have the opportunity to support the Paris Olympic and Paralympic Games. This is a historic moment to host one of most inclusive, sustainable, and technologically-advanced events, and we are excited to help further France's goal to build a strong digital foundation on which to drive growth for the future," said Chuck Robbins, Chairman and CEO, Cisco.
Tony Estanguet, President of Paris 2024 added: "I am delighted to welcome Cisco as Official Partner of Paris 2024. Our ambition is to organise spectacular and innovative Games open to anyone who wants not only to watch the competition but also to interact with the athletes, get engaged in the project, join the Paris 2024 Club, become a volunteer, participate in the first Olympic and Paralympic mass events… That's why we are thrilled to have Cisco supporting us! Cisco is a world leader in networking equipment, cybersecurity infrastructure, and collaboration, and their expertise will help us bring to life our ambition to open the Olympic and Paralympic Games."