Faces of the Future: Canada's Erin Latimer
Canada's 20-year-old alpine skier aims to compete at her second Paralympic Games in Pyeongchang, South Korea, in 2018.
08 Oct 2016
Imagen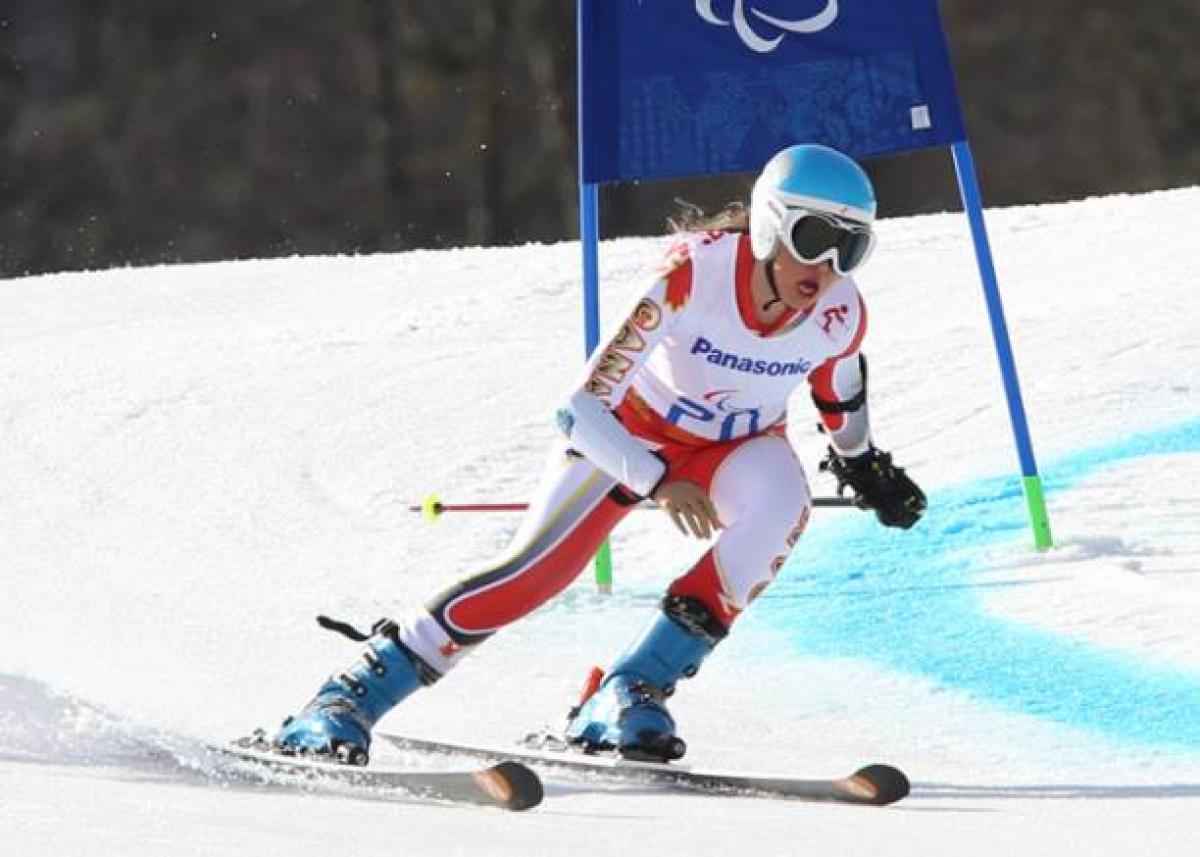 By Corey Dempsey | For the IPC
Skiing runs in Erin Latimer's blood.
In 1958, her grandfather was a founding member of the Craigleith Ski Club close to Collingwood, Ontario, Canada, where her father, her older sister and her cousins learned how to ski.
"It was only natural that I would start skiing soon after I learned to walk, and follow in their paths," said 20-year-old Latimer, who made her Paralympic debut at Sochi 2014.
The Canadian was born with a congenital amputation of her right arm below the elbow and, since a very early age, she has been racing with able-bodied athletes.
At 14-years-old, Latimer was introduced to Para skiing when she joined the Canadian Para Alpine Ski Team in Banff, Alberta.
"Seeing the high level of skill that existed among Canadian Para alpine athletes inspired me to pursue my career in the sport," she said.
Latimer made her debut in 2012, when she competed at the Ontario Para Sport Winter Games in the city of Huntsville.
The following year, she sealed gold at the Canadian Championship and finished the World Cup circuit with two top-10 finishes.
In 2014, Latimer fulfilled her dream of competing at a Paralympic Winter Games in Sochi. She finished ninth in the giant slalom standing, seventh in the super combined standing and eighth in the slalom standing.
"Being able to represent my country at the Sochi 2014 Paralympic Winter Games was an amazing experience that I will remember for the rest of my life," she said.
Latimer also highlights that skiing's influence in her life goes far beyond sports.
"Skiing is a unique and exciting sport that opens the door to many opportunities. Being on the Canadian National Ski Team has allowed me to travel the world, meet great people and gain very valuable life experience. None of this would have been possible without skiing," she said.
"But the success of an athlete or a team is not possible without the hard work and support of the coaches and staff. A lot of this work happens behind the scenes and is not recognised nearly enough."
With already one Paralympic experience under her belt, Latimer aims high.
"My biggest dream at the moment is to become a medallist at the PyeongChang 2018 Paralympic Winter Games," she said.
Editor's note: "Faces of the Future" is a series published once a month on Paralympic.org that introduces you to some of the young, rising talent in para-sport.