FEI's inaugural para-equestrian forum celebrates para-sport future
Event took place in Essen, Germany, attracting over 100 people from 22 countries.
26 Mar 2015
Imagen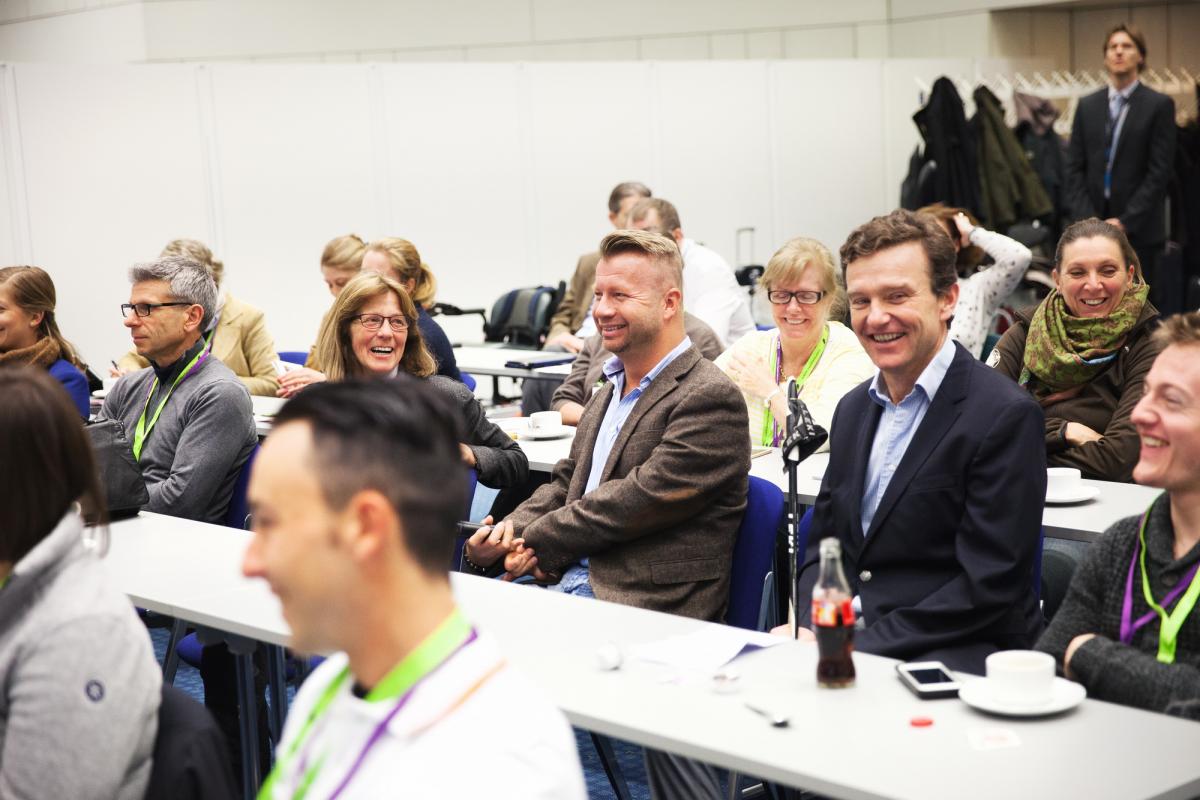 ⒸFEI
By Robert Howell | For the IPC
Paralympic athletes and experts from 22 countries were welcomed to the FEI's first para-equestrian forum last weekend (21-22 March) in Essen, Germany.
The exciting two-day event gave delegates the opportunity to engage in the future direction of para-equestrian dressage, which will celebrate its 20th Paralympic Games anniversary at Rio 2016, and discuss the wider backdrop of para-equestrian sport.
Paralympic future
Meeting the challenges of developing para-equestrian sport in Asia, South America and the Far East, and opening up the sport to young athletes across these regions and globally, were key topics at the Para-Equestrian Forum.
The International Paralympic Committee's Director of Media and Communications Craig Spence also tackled the future of para-equestrian dressage within the Paralympic Movement, giving delegates useful tips on raising the profile of the sport, working with volunteers, using social media and putting the spotlight on athletes.
Sports-specific discussions ranged from increasing the number of international judges, para-equestrian dressage team drop scores, latest classification news and compensating aids. Delegates also enjoyed a display of the up-and-coming sport of para-equestrian reining.
Standing ovation
Austria's European champion and London 2012 gold and bronze medallist Pepo Puch made a lasting impression at the FEI Para-Equestrian Forum when he took to the stand to explain his journey to success, which he credited to a combination of strong will and support from family and friends. He received a rapturous standing ovation with many delegates wiping tears from their eyes.
360-degree views
Trond Asmyr, FEI Director, Dressage and Para-Equestrian Dressage, said: "The FEI became one of the first international sports governing bodies to regulate global para sport alongside its seven able-bodied disciplines when para-equestrian dressage joined its ranks in 2006.
"We have come a very long way since, and this Forum, which has welcomed almost 100 athletes and experts, produced extremely lively and helpful debates as we focus our efforts on further growing para-equestrian sport worldwide. Everyone was immersed in the discussions - our athletes, officials, event organisers and our National Federations - giving us a valuable 360-degree view.
"Our Technical Committee went straight into session to tackle key areas raised during the Forum, which will now become an essential bi-annual event."
Real deal
Several high profile athletes attended the Para-Equestrian Forum, including Great Britain's Lee Pearson who has won a record 10 Paralympic gold medals. "The Forum was created with a genuine desire to listen and for two-way discussion," he said. "Everyone is passionate about our sport. We all want the best for it, and want it to be people and public-friendly, and fair. I enjoyed the Forum, because it was real. The fact that the Forum will be bi-annual also puts a little pressure on to look back on what we asked for."
Germany's Dr Angelika Trabert, anaesthetist by day and Atlanta 1996 double silver and London 2012 gold and bronze medallist, explained: "It is very important to listen to athletes and our opinions on where we want to take our sport. The Forum was well organised and I enjoyed that we had trainers, organisers as well as fellow athletes from around the world. We had a lot of input from different perspectives and it was vital for everybody to have their say."