Football 7 Worlds qualification to kick off
Thirteen teams will compete for qualification slots for the 2017 World Championships.
25 Jul 2016
Imagen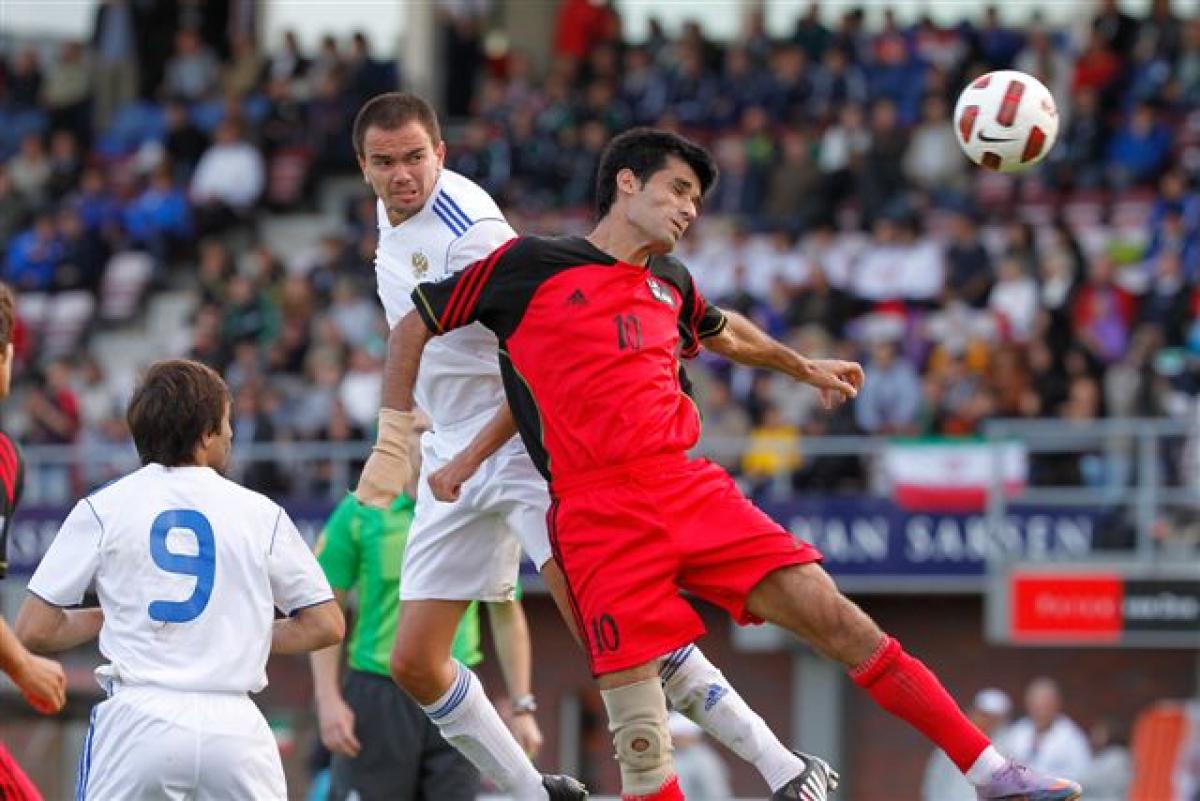 ⒸCPISRA
By IPC and 2016 IFCPF World Championship Qualification Tournament
A qualification tournament is being held to decide who will compete in the 2017 International Federation for Cerebral Palsy Football (IFCPF) World Championships, as the 2016 IFCPF World Championship Qualification Tournament kicks off on Friday (29 July) in Vejen, Denmark.
About 250 athletes from 13 countries will compete for in Vejen: Australia, Canada, Denmark, Finland, Germany, Iran, Japan, Northern Ireland, Portugal, South Korea, Scotland, Spain and Venezuela.
It is the first time a qualification tournament is being held without the top eight teams (all competing at the Rio 2016 Paralympic Games) taking part.
"The battle for the remaining eight slots for the next year's World Championships is a great challenge for every country and all the participating teams are very competitive," said IFCPF technical director Tom Langen. "The IFCPF expects close and exciting matches both during and after the group stage, and we wish every country success in achieving a qualification slot."
The teams have been divided into four groups.
The home team Denmark was drawn into Group D along with Canada, Japan and Finland – the only group to feature four teams.
"It's an exciting group for sure. Japan are a complete wild card, but we expect them to be good. We've played against Canada some years ago and know them as a stiff challenge. Finland is a physically gifted team, but we usually have the upper hand against them," said Sport Director at the Danish Sports Organisation for the Disabled Mads Tofte following the draw.
Should Denmark finish first or second in Group D, the team will move on to face the first or second-placed team from Group B with Portugal, Venezuela and South Korea in the quarterfinals.
London 2012 bronze medallist Iran, arguably the strongest team in the tournament, was drawn into Group C along with Germany and Northern Ireland. In the quarterfinals, the top two teams from Group C will square off against the top two teams from Group A, which has Scotland, Spain and Australia fighting to advance.
Group A
Scotland
Australia
Spain
Group B
Portugal
Venezuela
Republic of South Korea
Group C
Iran
Northern Ireland
Germany
Group D
Canada
Japan
Denmark
Finland
The 2016 IFCPF World Championship Qualification Tournament will be live streamed on YouTube, and a complete schedule, along with team information can be found on the event website. Competition concludes on 6 August.