Four questions for Kimberley Joines
Canada's multiple world and Paralympic medallist Kimberley Joines took a few moments to give fans an insight into her life on snow and why she likes Panorama so much.
25 Feb 2015
Imagen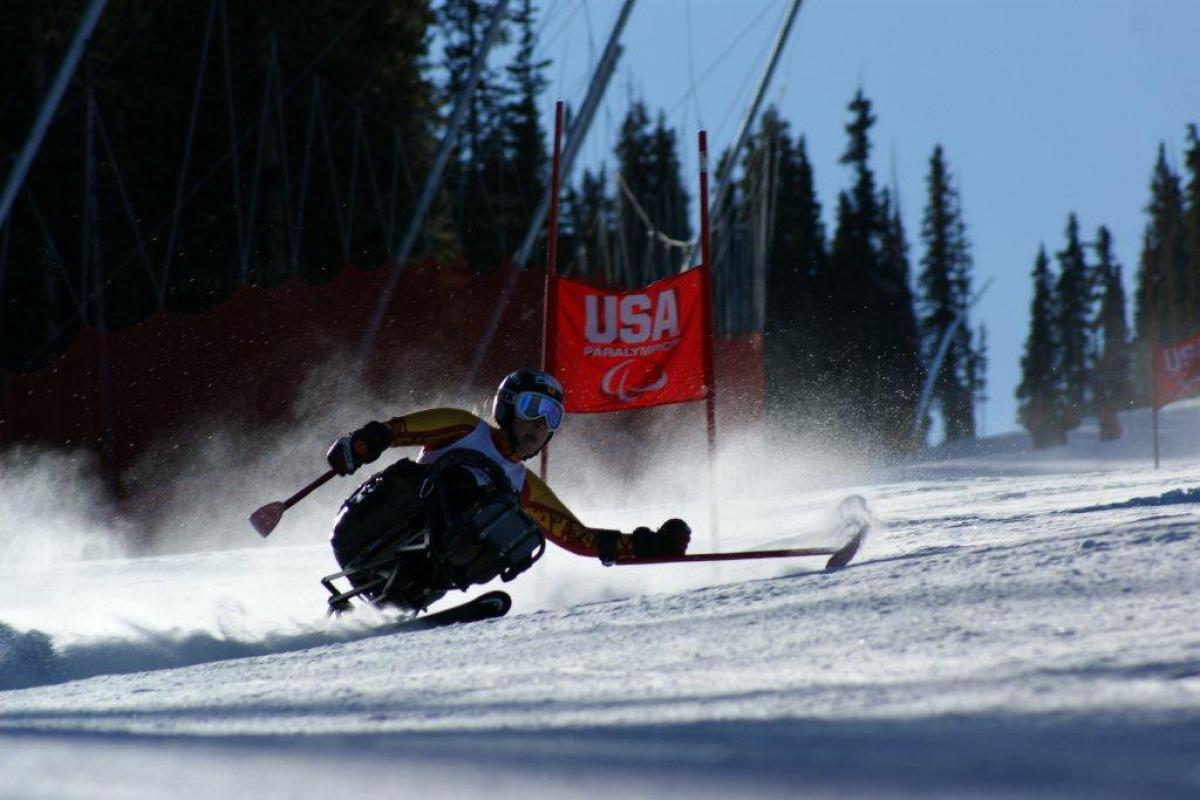 ⒸBrianne Law
By Jake Duhaime | for the IPC
Canada's Kimberley Joines is no stranger to the podium, having won eight World Championships podiums and two Paralympic bronze medals in a career which has spanned more than a decade.
Here, technical specialist Joines answers four questions about her life on snow and the host resort of the 2015 IPC Alpine Skiing World Championships in Panorama, Canada.
Paralympic.org: What should visitors to Panorama know about the resort?
"It has just a nice little village vibe. Everything is right at the bottom of the hill. You can ski in and ski out, hopping right onto the slopes. You have all of those little coffee shops right there. It is a really nice mountain vista. For racing, there is a lot of manmade snow, so you know the surface is going to be really consistent."
When did you know you were going to be a Paralympian?
"As soon as I was injured. I was always a high level athlete and I had seen sit-skiers before while working as a liftie at a local ski hill. I used to chase them through the terrain park and knew what a cool sport it was. So, once it happened, the Paralympics became my intention and goal from day one."
How do you go about picking your equipment?
"The Canadian team has been working on a project to make our sit-skis function as well as possible. We've actually been building our own skis for the last few years, a benefit of the Own The Podium program set up by the Canadian Olympic Committee. There is a constant effort in matching up our skis with our own individual needs. For slalom, there is a lot of work and customisation that goes into managing the quick turns needed in a race."
How do you get ready for a race?
"Mine's pretty boring. I don't do a whole lot that's special. In the start area, I just try and relax, talking, singing, dancing and playing some music. Everyone I'm in the start with bounces around with the beat to get going."
Panorama 2015 runs from 28 February-10 March and will feature around 130 athletes from 30 countries in the biggest gathering of skiers since Sochi 2014, beginning with downhill on 4 March.
Spectator viewing areas are available at various places on the courses and all races are open for free to the public.
Live results and a livestream will be available at www.Panorama2015.com, whilst viewers in the US can watch at the US Paralympics website.
Daily previews and reviews will be available at the Panorama 2015 website and live updates will be posted to Facebook and Twitter, as well as on Instagram @Paralympics.