German wheelchair basketball hope to end silver streak
After a loss in the 2014 World finals, the women's team look to rebound at the European Championships.
25 Aug 2015
Imagen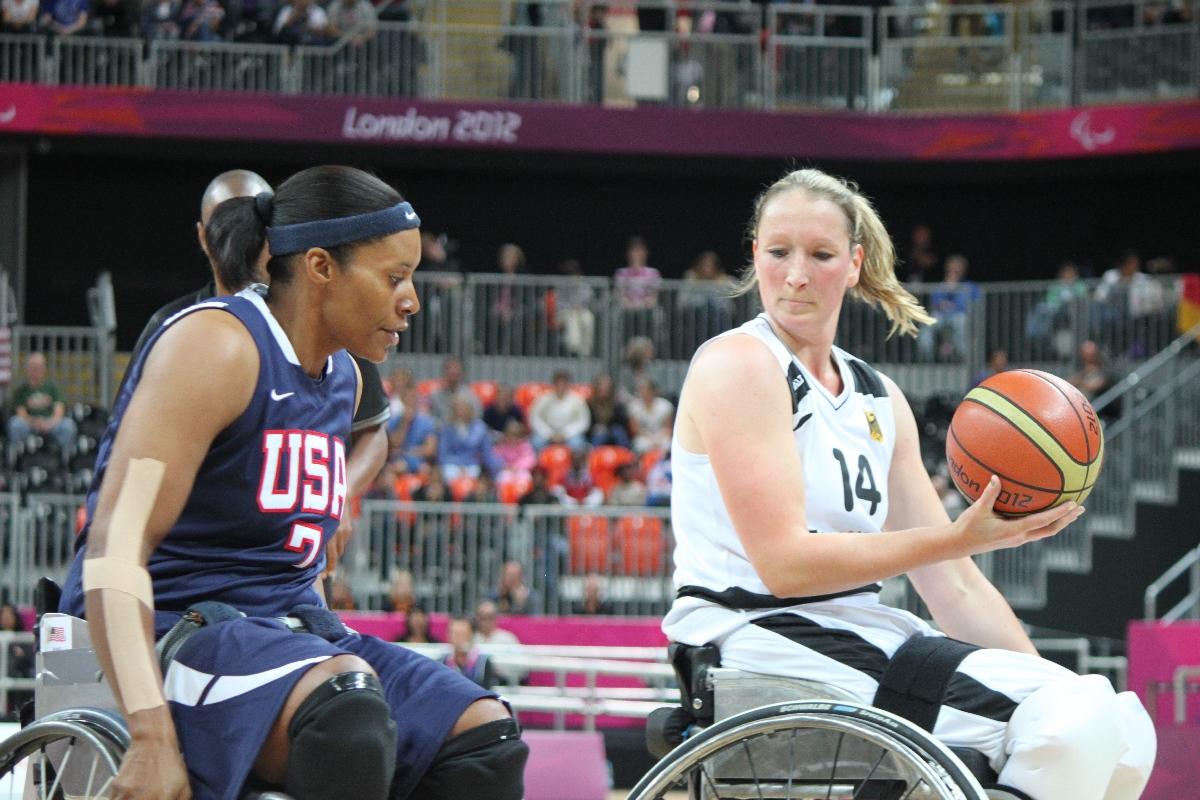 ⒸIPC
By Megan Mindel | For the IPC
"[I am looking forward to playing] the Netherlands. They are one of our toughest opponents and we want to get the European Championship back from them."
The German women's basketball team are on a silver streak. They hope that ends at the 2015 International Wheelchair Basketball Federation (IWBF) European Championships, which begin Friday (28 August) in Worchester, Great Britain.
A year after winning gold at London 2012, Germany lost the gold-medal game to the Netherlands at the European Championships. Then last summer after an impressive 5-0 finish in pool play, they suffered another finals defeat in the World Championships – this time to Canada.
"I had kind of a deja vu from the World Championships in 2010, where we also had a close final and lost by a couple of points," said team captain Marina Mohnen about the 2014 World Championship loss.
"As I said, we played a really good tournament but didn't manage to play good enough in the final to win the gold. But I think a silver medal in a World Championship isn't bad either."
But the team does not want to get accustomed to second place, especially with the European title at stake; the winner then will automatically qualify for Rio 2016.
Mohnen has been on the German national team for nearly 10 years, and has helped build their winning culture.
She suffered a knee injury in 1999 that effectively ended her career as an able-bodied basketball player. A wheelchair basketball team was founded in her hometown of Bitburg, Germany. And a year later, after watching them play in an exhibition game, she became interested and joined training sessions.
Five years later, Mohnen was called up to the national team. The 10 years since, she has been significant in building an impressive resume that includes: four European titles (2005, 2007, 2009, 2011); a World Championship two silvers (2014, 2010) and bronze medal (2006); Paralympic silver in Beijing 2008; and Paralympic gold at London 2012.
Now, the team has been working to get back what has been theirs.
"We have a couple of new and inexperienced players which we want to integrate into the team," Mohnen said. "But of course we'll try to get the European title back after losing to the Netherlands in the final 2013."
In the months following the 2014 Worlds, each player trained with their respective club teams. This spring, they came back together to begin training locally for the European Championships.
The team also scheduled a camp and games in the USA and Canada prior to August's Toronto 2015 Parapan American Games. They also played France in a friendly after returning from their trip from North America – all in the hope of redeeming themselves from the Netherlands.
"[I am looking forward to playing] the Netherlands," Mohnen said. "They are one of our toughest opponents and we want to get the European Championship back from them."
The 2015 IWBF European Championships run until 6 September. For more information on the European Championships, visit the event website.