Germany's Eskau makes it two from two in Sochi
Eskau and Canada's Brian McKeever land their second gold medals in World Cup Finals
18 Mar 2013
Imagen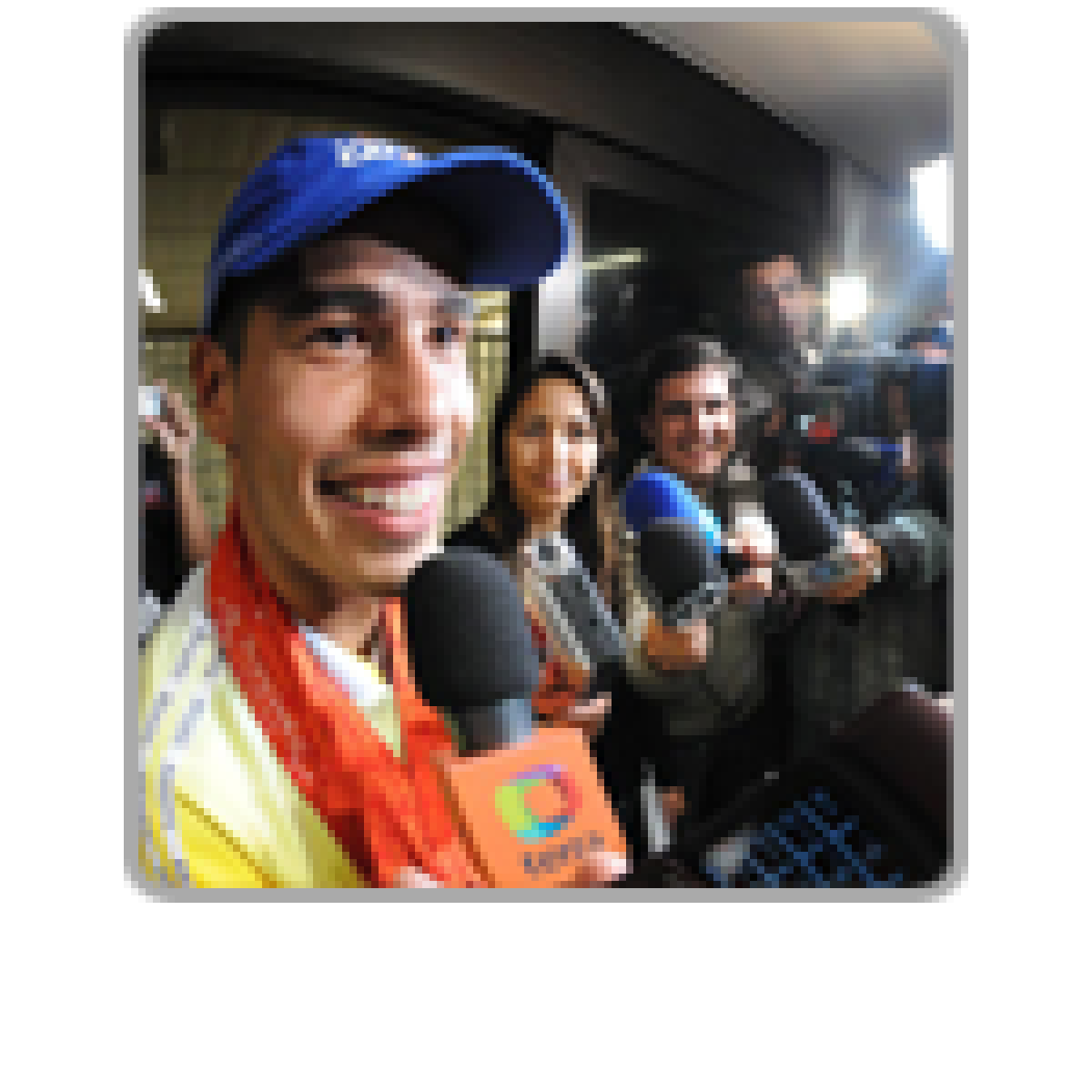 ⒸNPC Brazil
Germany's Andrea Eskau made it two wins in as many events at the IPC Nordic Skiing World Cup Finals in Sochi, Russia on Monday (18 March) by taking gold in the women's sit-ski 12km cross-country race.
The 41 year-old came into the competition as the favourite having won the world title in the event earlier this month in Solleftea, Sweden and taken gold in yesterday's sprint event.
In heavy snow conditions Eskau, who won two handcycling gold medals at London 2012, powered to victory in 42.58.0.
Speaking to www.paralympic.org shortly after her victory Eskau said: "I'm delighted to win a second gold especially as the weather conditions are very bad. Today it has changed again from yesterday's fog. We have new snow which made it real fun to go through the forest and the track was in good condition.
"The course is really tough and so it's a good competition and I can see what level I am at it."
Despite her success Eskau is not getting carried away ahead of next year's Games.
"From a competition point of view you need to have power to win here next year," said Eskau.
"Next year is a new year; everything in the preparation between now and then has to be right. There is still a long way to go until Sochi 2014," she added.
Silver medal in the women's sit-ski went to Russia's Svetlana Konovalova (43:03.6) who led for the early stages of the race, whilst bronze was won by Norway's world silver medallist Mariann Marthinsen (43:15.9).
Eskau was not the only athlete to win a second gold in Sochi on Monday, so did Canada's Brian McKeever and his guide Eirk Carleton (58:48.3) in the men's visually impaired 20km classic. McKeever, a seven time Paralympic champion who defended his 20km world title in Solleftea, finished ahead of Russia's Nikolay Polukhin and his guide Andrey Tokarev (59:25.8) in silver. Bronze went to another Russian world bronze medallist Stanislav Chokhlaev and his guide Maxim Pirogov (1:01:21.1)
On Sunday Russia won nine of the 18 medals available, including three golds, and only had to wait until the second race of the day to secure their first gold.
In the men's sit-ski 15km, 28 year old Ramil Ilalutdinov took first place in 45:42.6 ahead of Japan's 31 year old world bronze medallist Kozo Kubo (46:15.9) in silver. Bronze went to Italy's 44 year old world silver medallist Enzo Masiello (46:16.3).
The very next race, saw 20 year old world silver medallist Rushan Minnegulov (59:00.9) lead home a Russian one, two, three in the men's standing 20km classic. He finished ahead of teammate Vladislav Lekomtcev (59:44.1) and Paralympic champion from Vancouver Krill Mikhaylov (1:01.28.3) in silver and bronze respectively.
A quick-fire hat-trick of gold medals for Russia was completed in the women's visually impaired 15km classic thanks to world champion Elena Remizova and her guide Natalia Yakimova (49.11.3). In yet another race that saw Russia claim all three medals silver went to five-time world champion from Solleftea, Mikhalina Lysova and her guide Natalia Yakimova (49:38.2), whilst bronze was won by Iuliia Budaleeva and guide Tatyana Maltseva (51:05.3)
Ukraine took gold in the women's standing 15km classic courtesy of world silver medallist Oleksandra Kononova (51:05.4). The 22 year old led home Sweden's Helene Ripa (51:12.6) in silver and Belarus' Larysa Varona (51:48.5) in bronze.
Host nation Russia won 10 out of 18 medals on Monday, bringing their overall total to 19 in 36 events following two days of competition.
Live coverage of each medal event can be found at www.ParalympicSport.TV Tuesday's (19 March) event will be the cross-country relays and action will start at 11:00.
Regular updates can also be found at www.twitter.com/IPCNordic and www.facebook.com/IPCNordicSkiing
Daily reports of all the action will also be published at www.ipc-nordicskiing.org
The Sochi 2014 Paralympic Games will take place between 7-16 March and are set to feature 700 athletes from 45 countries. They will compete in five sports – alpine skiing, biathlon, cross-country skiing, ice sledge hockey and wheelchair curling. Para- snowboard will make its Games debut as part of the alpine skiing programme.
Related Documents