Girona, Spain, to stage IPC's VISTA conference in October 2015
Keynote speakers will be announced shortly, but the IPC's has called upon a broad audience to submit abstracts for consideration before 15 February 2015.
10 Dec 2014
Imagen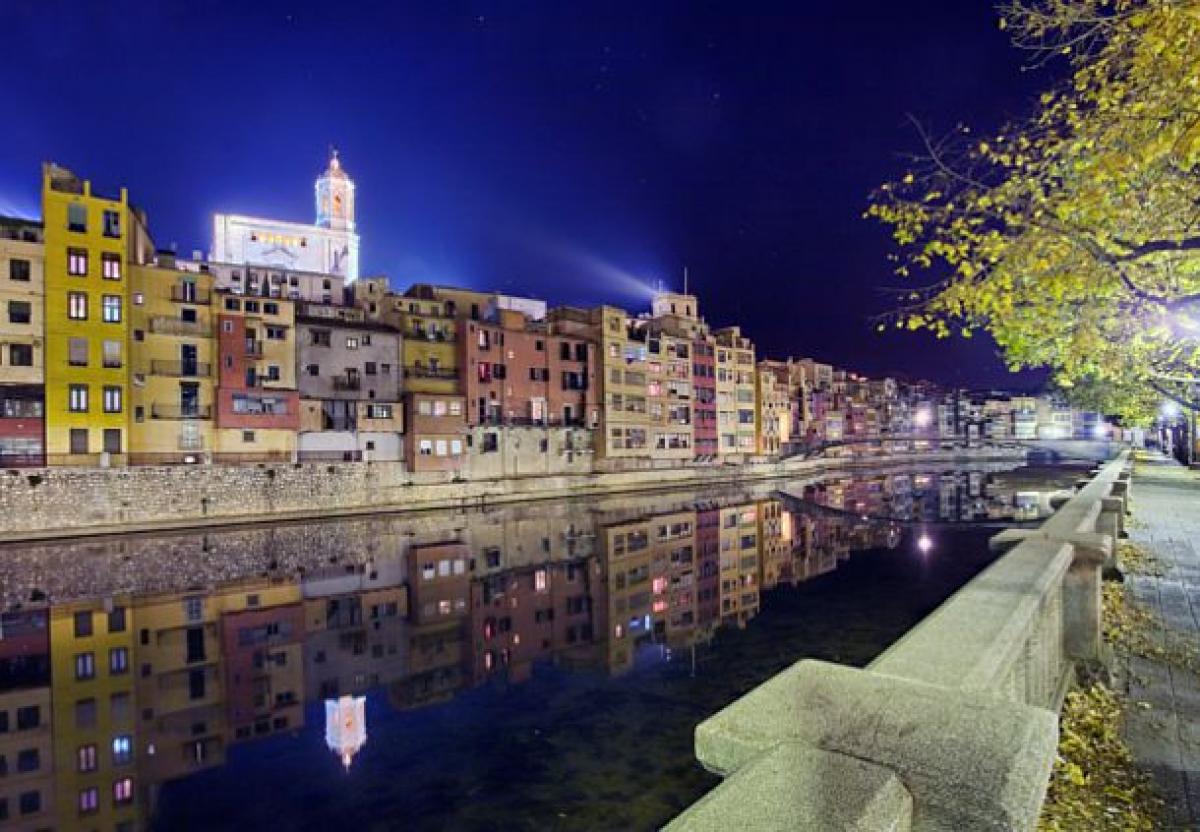 ⒸOscar Vall
By IPC
The theme of the 2015 VISTA Conference will be "securing the future for young para-athletes".
The International Paralympic Committee (IPC) has announced that the seventh VISTA conference for scientists and experts in para-sport will be held in the historic Spanish city of Girona from 7-10 October 2015 and the theme will be "securing the future for young para-athletes".
In announcing the dates and venue for the event, the IPC has also called upon a broad audience of scientists and practitioners around the world to submit abstracts for consideration either as poster sessions or oral presentations at the conference.
October's event will be the first time VISTA has been held in Spain and experts and sports specialists from around the world are expected to attend.
Following an Opening Ceremony on Wednesday 7 October, the three-day conference will feature keynote speakers, invited symposia and free communications.
Keynote speakers and invited symposia will be announced shortly and will address issues such as determining Paralympic success, classification, athlete health, coach education and winter sports.
Experts wishing to participate in a free communication have until 15 February 2015 to submit their abstracts for consideration by the VISTA 2015 Scientific Committee.
Peter Van de Vliet, IPC Medical and Scientific Director, said: "We are delighted to be taking the seventh edition of VISTA in 2015 to the stunning Catalan city of Girona thanks to our partnership with Play &Train.
"Since the first edition of VISTA was held in 1993, the conference has built up a reputation for acting as a platform for debate, discussion and dialogue on key issues relating to the growth of the Paralympic Movement.
"Next year's theme is "securing the future for young para-athletes" and we are looking forward to hearing from many of the world's leading experts in this area when we gather in Girona in October."
VISTA 2015 will be held at the AC Hotel Palau Bellavista which is located in "Les Pedreres" a well-known residential area of Girona which is within walking distance of the Barri Vell, one of the city's most attractive historical landmarks.
Registration for the event will open on 15 January 2015 via www.vista2015.com and everyone booking before 15 June 2015 can take advantage of an early bird registration fee of 300 EUR, which represents a 15 per cent discount on the listed price.
VISTA is designed to promote and advance the mission, goals, objectives and reputation of the IPC and provides a platform for the academic world to meet with athletes and professional experts in the field of sport for athletes with an impairment.
It provides a forum for exchange on the latest information, research and expertise related to the Paralympic Movement and promotes cross-disciplinary interaction among sport scientists, athletes, coaches, administrators and the media.
The theme of the last VISTA conference held in 2013 in Bonn, Germany, was "Equipment and Technology in Paralympic Sports".