Good Leadership is Key to Paralympic Success, UK Sport Tells VISTA
Liz Nicholl, Chief Executive of UK Sport set the tone on the first day of the International Paralympic Committee's (IPC) VISTA conference in Bonn, Germany, talking about the need to improve leadership to garner Paralympic success.
02 Sep 2011
Imagen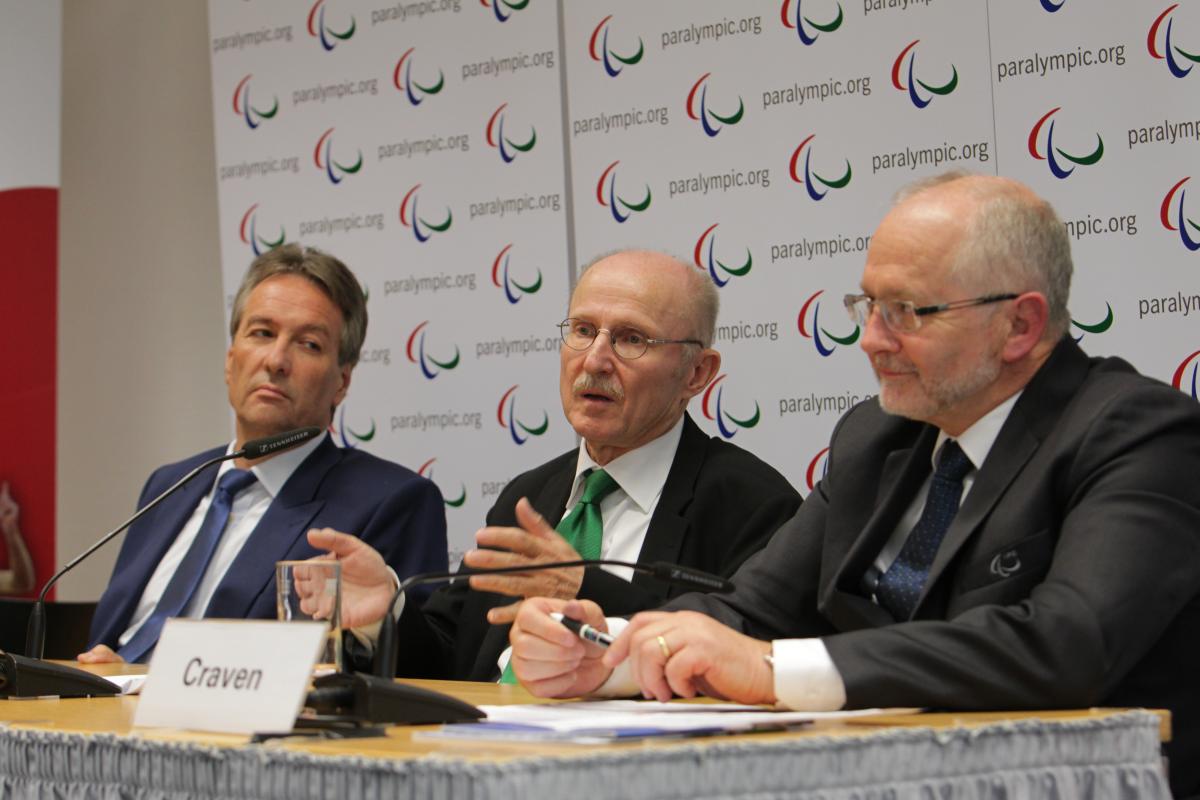 ⒸIPC
By IPC
"The Paralympic Movement really is on the move and its potential is enormous."
Around 200 sports scientists and researchers, classifiers, coaches, trainers and sport administrators, are in the IPC's home city for the three day long VISTA conference which this year has the theme 'A multi-disciplinary approach to Paralympic success'.
UK Sport is responsible for three key areas: athlete performance, sporting events and international development. The organization is the UK government's lead high performance agency for sport, both for the Olympics and Paralympics.
Nicholl praised the development of Paralympic Sport, since Great Britain won the bid to host the Games in 2005, with particular improvements evident in talent identification and coaching.
"There's been a real step up in the Paralympic Movement and we're very proud of what Paralympic organizations in the UK have achieved and the aspirations that they now have to be even better at what they do," she said
But Nicholl stressed that there was a need for organizations to take a step back to constructively asses their strengths and weaknesses. To enable this, UK Sport gives sports organizations the tools to self-reflect and self-assess in both areas of performance and governance.
Key issues for some sports include small membership, limited resources, limited capacity, overreliance on over-stretched volunteers, no sense of urgency or priority, trying to do everything the way it has been done before, no clear vision of how to do things better, massive commitment and people who want to make a difference.
"The most challenged, I would say, have been those with limited capacity and disability specific sports tend to be the most fragile," said Nicholl.
For Nicholl, some sports have already gone a long way, for example Boccia, which has established the GB Boccia Federation.
"This new federation leads and drives performance. It's got strong leadership that's helping the sport to continue to perform at the highest level."
At the Beijing Parlaympic Games in 2008, Great Britain surpassed expectations, coming second in the medals table. With that success comes more resources, but also more expectations, said Nicholl.
"We now have more resources, ambitions and opportunities than ever before and we've learnt an awful lot on this journey," said Nicholl, adding "There are very high expectations that successful athletes will inspire the whole nation.
"We know that what we do now and what we don't do now may impact on the opportunities of future talent in the UK, so it's a big responsibility that we take very seriously."
Nicholl hopes that the London 2012 Paralympic Games will act as a catalyst to change the lives of people with a disability.
"The Paralympic Movement really is on the move and its potential is enormous. In the UK we really believe that the Games in 2012 can provide the Paralympic Movement with a significant step up because of the public interest. The tickets go on sale in a week's time and I've got no doubt they're going to be a sell-out. The media in the UK is right behind this and no doubt there'll be more world-wide coverage."
Tomorrow's (2 September) keynote speaker is Yves Vanlandewijck, Chairperson of the IPC Sports Science Committee who will talk about evidence based classification in Paralympic Sport.
On Saturday the final keynote speaker will be Mike McNamee, Professor of Sport Ethics, at Swansea University. He will speak about the challenges and opportunities for the Paralympic Movement; ethical and conceptual issues.
In addition to the keynote speakers, VISTA also has a number of invited symposia and free communications.
The VISTA conference is sponsored by the EU's Regional Development Fund, North Rhine-Westphalia's Minister for Federal Affairs, Europe and the Media, Nachhaltigkeit. Sustainability. Durabilité in Bonn and the Haus der Geschichte Museum.
For more information on the conference, please visit www.paralympic.org/events.