Hudak leading Canada's next generation of Nordic skiers
Twenty-one-year old Brittany Hudak claimed the cross-country World Cup crown in 2014-15, and has plans to get even better over the coming years.
11 May 2015
Imagen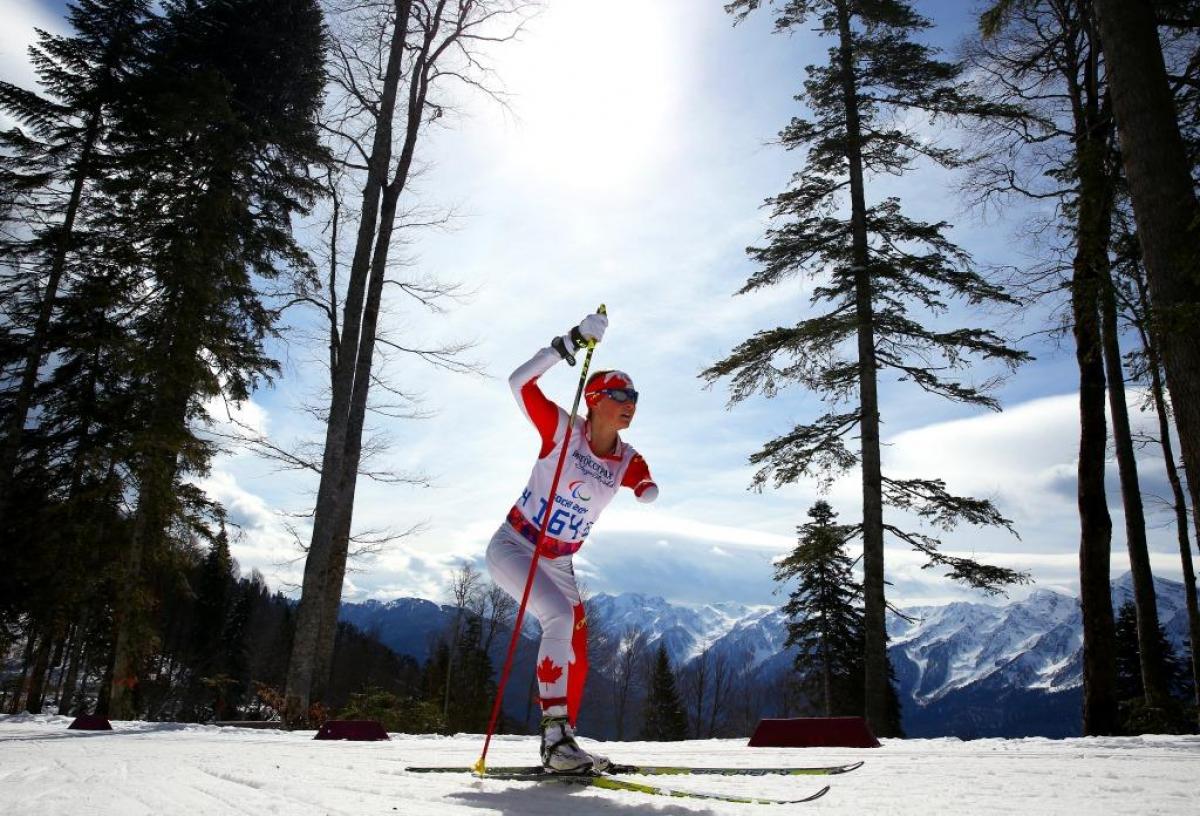 ⒸGetty Images
By Richard Waterhouse | For the IPC
"I enjoy having something to work towards and I want to be as good as Kononova because she is the best in my category and it's great that I get to race her."
Twenty-one-year-old Canadian Brittany Hudak has reflected on a successful first full season in which she stormed to the IPC Nordic Skiing women's cross-country standing crown, and has revealed her aims to get even better in 2015-16.
Hudak sealed victory at the World Cup Finals in Surnadal, Norway, clearing Russia's Ekaterina Rumyantseva and Ukraine's Oleksandra Kononova, both medallists from the 2015 World Championships.
"I didn't expect to do that well and I wasn't even aware that I was in contention to win the World Cup title until I came to Norway," admitted Hudak. "It is good to look back at how good my results have been over this past year because I didn't expect too much as I was just looking to learn, but it was a fantastic experience to compete in the World Cup campaign."
Initially making her debut in 2013-14 at a home World Cup in Canmore, Canada, Hudak went onto compete in cross-country at the Sochi 2014 Paralympic Winter Games.
Last season she branched out into biathlon and it is there where Hudak will be fixing her sights for 2015-16, and on triple world champion Kononova.
"I enjoy having something to work towards and I want to be as good as Kononova because she is the best in my category and it's great that I get to race her," Hudak said.
The Canadian made great strides in 2014-15, initially putting in a disappointing performance at the season opening World Cup in Vuokatti, Finland, but going on to improve her shooting significantly by the time she crossed the line in Surnadal.
There, Hudak climbed onto the podium in second place in the long distance, as well as a bronze in the short distance, to collect her first World Cup podiums in biathlon.
"To miss just one shot out of about 20 is a really great result for me already because some people who have been competing for longer than me miss more shots than that," she said of her long distance finish.
"In my first biathlon race in Finland I missed about four out of 10 and immediately after I was disappointed but I didn't dwell on it because this would have affected my time.
"It is important to block out those negative thoughts after poor shots in the range as you have to go into the next opportunity with a fresh mind set."
Hudak is not only following in the footsteps of greatness. She has been led there by four-time Paralympian and six-time Games medallist teammate Collette Bourgonje, who persuaded Hudak to try Nordic skiing after a visit to the shop where the youngster was working.
Hudak also gets to train alongside 10-time Paralympic champion Brian McKeever and double Sochi 2014 medallist Mark Arendz.
Her compatriots have tried to instil how crucial a commitment to training is, but Hudak is convinced that she can keep her social work studies going and continue to train six-times a week.
Her ultimate aim is to keep building on her potential, which will be worrying for her competitors.
"They have warned me about how much time you have to put in for training – it should be number one on your priorities," Hudak commented. "Travelling to World Cups and training camps can be difficult and they worry that I might take up too much with my classes but at the moment I think I am managing my time well.
"I enjoy working around them as it is a chance to watch how they ski and look at their technique and this pushes me in races.
"I want to get to the next level."
In August Hudak and the rest of Canada's national team will be travelling to New Zealand for a training camp in preparation for the 2015-16 season.