I'm Possible pilot to be launched in Colombia
NPC Colombia will launch the pilot of the Spanish version of the IPC's educational programme in the city of Bogota, on 28 April.
28 Apr 2017
Imagen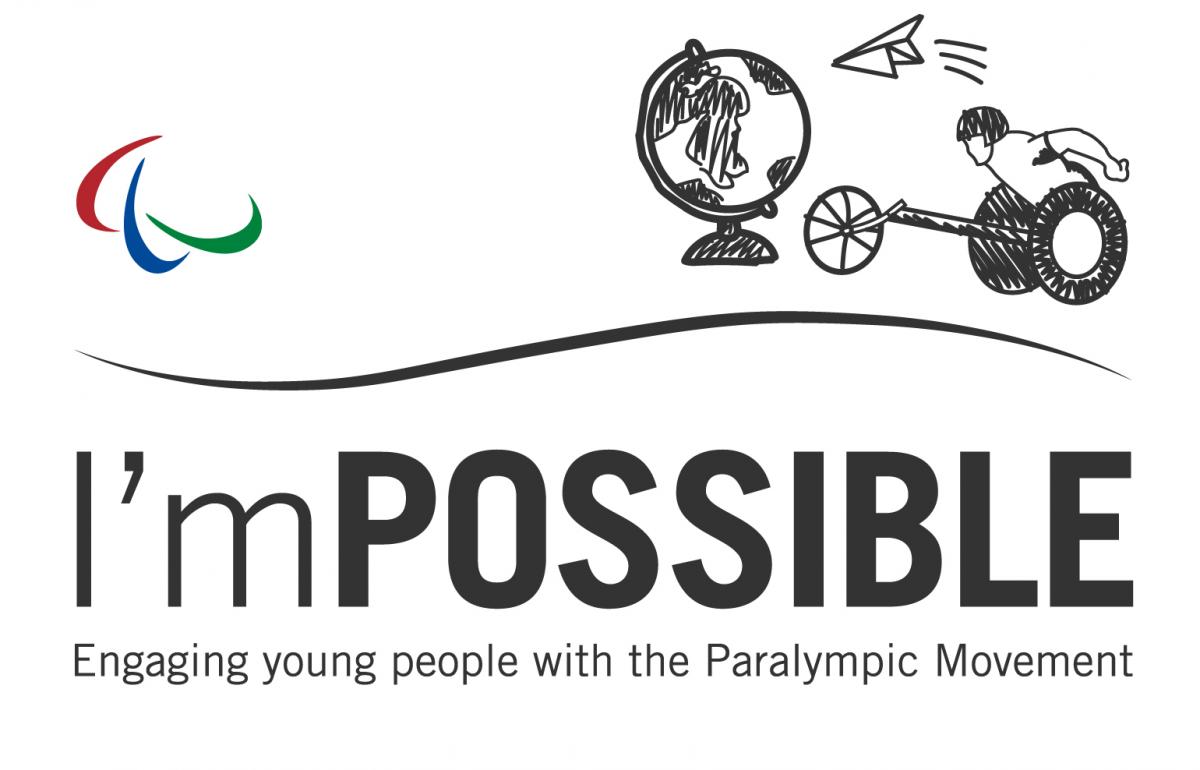 ⒸAgitos Foundation
By Agitos Foundation
Young people in Colombia will be amongst the first in the world to experience the International Paralympic Committee's (IPC) education programme I'm Possible, as the National Paralympic Committee (NPC) and government commit to piloting a Spanish version in schools.
I'm Possible, created by the Agitos Foundation, the development arm of the IPC, with the support of the Nippon Foundation Paralympic Support Centre, aims to engage youngsters in the Paralympic Movement.
The Colombian government will support the initiative, which is being launched in Bogota on Friday (28 April) with the Colombian Paralympic Committee (CPC).
IPC Vice President Andrew Parsons, CPC President Julio Cesar Avila and Colombia's Minister of Education Yaneth Giha will sign a co-operation agreement to implement the programme over the coming months.
"This is a big opportunity for youngsters to get involved and get to know more about the wonders of the Paralympic Movement," said Parsons.
"I'm Possible will help continue changing society's perceptions toward people with impairment across the globe and will support the National Paralympic Committees in their mission to promote the Paralympic values of courage, determination, inspiration and equality.
"I want to thank the Colombian Paralympic Committee, the Colombian government and the Agitos Foundation for their outstanding work taking the Paralympic Movement to all corners of the country, the continent and the whole world."
Avila said: "The CPC is happy to implement I'm Possible in Colombia, fostering inclusion and promoting the values of the Paralympic Movement."
Giha added: "Paralympic sports are a good indicator of the progress made in a country. Colombia will continue to take steps forward through this programme and a message of inclusion to every corner of the country."
I'm Possible targets teachers and learners from 6-12 years of age, and includes 15 lesson plans on two themes: Paralympic values and Para sport.
The Japanese version of I'm Possible was launched in Tokyo in February 2017 as part of the road to the Tokyo 2020 Paralympic Games and will provide the basis for Tokyo 2020's own educational programme.
The IPC will officially launch I'm Possible in mid-2017, making it accessible to NPCs and teachers in different languages around the world through a web portal.
ESPAÑOL
Programa piloto de I'm Possible será lanzado en Colombia
El Comité Paralímpico Colombiano lanzará la versión piloto en español del programa educacional del IPC en Bogotá, el 28 de abril.
Los jóvenes de Colombia serán de los primeros del mundo en experimentar I´m Possible, el programa educacional del Comité Paralímpico Internacional (IPC), luego de que el Comité Paralímpico Nacional (NPC) y el gobierno se comprometieran a lanzar la versión piloto en español en las escuelas.
Creado por la Fundación Agitos, el brazo de desarrollo del IPC, con el apoyo de la Nippon Foundation Paralympic Support Centre, I´m Possible tiene como objetivo atraer jóvenes al Movimiento Paralímpico.
El gobierno colombiano apoyará la iniciativa, que será lanzada en Bogotá el viernes 28 de abril con el Comité Paralímpico Colombiano (CPC).
Andrew Parsons, Vice-presidente del IPC, Julio César Ávila, Presidente del CPC, y Yaneth Giha, Ministra de Educación, firmarán un acuerdo de cooperación para implementar el programa en los próximos meses.
"Ésta es una gran oportunidad para los jóvenes de comprometerse y conocer más acerca de las maravillas del Movimiento Paralímpico", dijo Parsons.
"I´m Possible ayudará a continuar cambiando percepciones de la sociedad en torno a las personas con discapacidad alrededor del globo y apoyará a los Comités Paralímpicos Nacionales en su misión de promover los valores Paralímpicos de coraje, determinación, inspiración y equidad.
"Quiero agradecerle al Comité Paralímpico Colombiano, al gobierno de Colombia y a la Fundación Agitos por su gran trabajo llevando al Movimiento Paralímpico a todos los rincones del país, el continente y el mundo".
Ávila dijo: "El CPC está feliz de implementar I´m Possible en Colombia, fomentando la inclusión y promoviendo los valores del Movimiento Paralímpico."
Giha añadió: "El deporte paralímpico es un indicador del progreso de un país. Con I'm Possible, Colombia continuará avanzando en este proceso y llevando un mensaje de inclusión a todos los rincones del país."
I´m Possible está destinado a profesores y a alumnos de entre 6 y 12 años, e incluye 15 planes de aprendizaje sobre dos temáticas: los valores Paralímpicos y el Para-deporte.
La version japonesa de I´m Possible fue lanzada en Tokio en febrero de 2017 como parte del camino rumbo a los Juegos Paralímpicos Tokio 2020 y proveerá la base para el programa educacional de Tokio 2020.
El IPC lanzará oficialmente I´m Possible a mediados de 2017, haciéndolo accesible a NPCs y profesores en diferentes idiomas alrededor del mundo a través de un portal web.