INAS Global Games: Two years to go
World's biggest competition for intellectually impaired athletes comes to Brisbane in 2019
12 Oct 2017
Imagen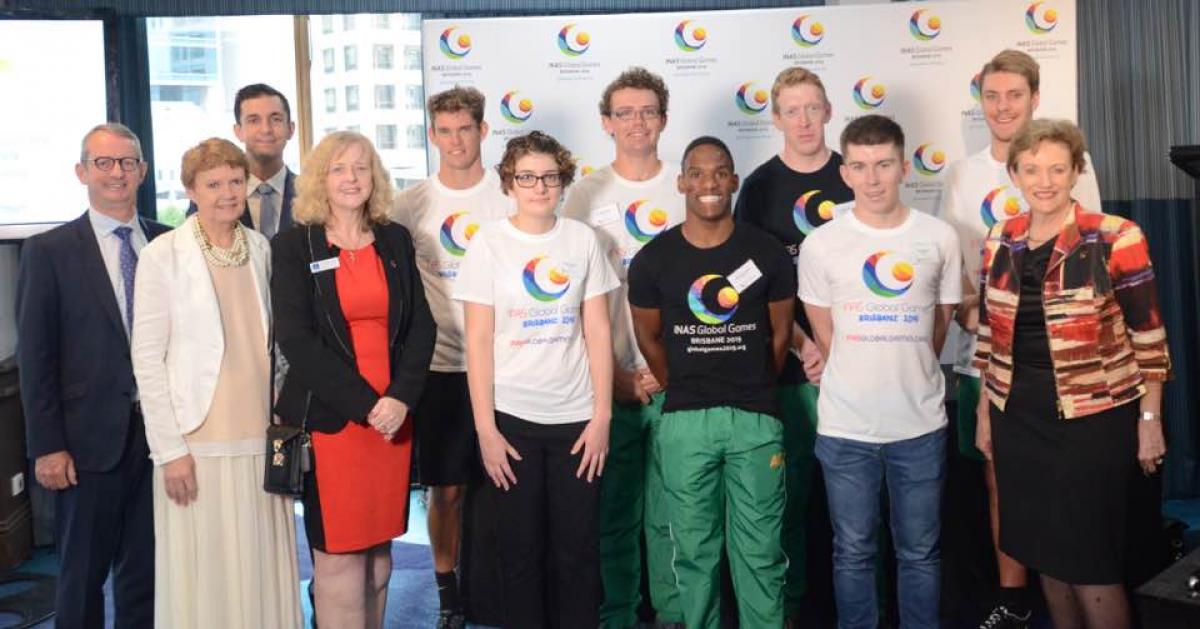 ⒸGlobal Games Sports Company
By Global Games Sports Company
The countdown to the 2019 International Federation for Intellectual Impairment Sport (INAS) Global Games in Brisbane, Australia, began on Thursday (12 October) with organisers making a series of announcements.
The Global Games Sports Company (GGSC) and the Gold Coast 2018 Commonwealth Games Corporation (GOLDOC) signed a Memorandum of Understanding (MOU) in which both organisations will share knowledge before, during and after the Commonwealth Games in April 2018.
The leadership teams from both organisations will work together to identify potential legacy projects, initiatives and programmes that benefit each event.
Over the term of the agreement the GGSC will work closely with GOLDOC and their workforce team. They will identify opportunities for volunteers and paid team members to transition or re-engage with the 2019 INAS Global Games.
"This is a monumental occasion for the area of inclusion and testament to the role sport plays in Australia to provide opportunities and pathways for athletes with an impairment," said Robyn Smith, Chief Executive Officer (CEO) of the GGSC.
"GOLDOC is committed to ensuring that the 2018 Commonwealth Games leaves a lasting legacy for all Australians on the power of sport to change lives. We are delighted to be working with the Global Games Sports Company in sharing information to assist the delivery of the INAS Global Games – Brisbane 2019," Mark Peters, CEO of GOLDOC, said.
The Gold Coast 2018 Commonwealth Games will take place on 4-15 April. It will be the largest sporting event in Australia since the Sydney 2000 Olympic and Paralympic Games.
"We are excited to bring the Games to Brisbane and to work with the Queensland Government and Brisbane City Council, to deliver the best Games ever. Australia did it in Sydney in 2000 and we have no doubt with the support of the Queensland Government, Brisbane City Council and the State and national sporting organisations and over 300 volunteers that we will do it again here in Brisbane in 2019." Smith concluded.
Lasting legacy
Along the way organisers hope to use the Games to challenge perceptions, change attitudes and strengthen communities locally and globally. This will leave a lasting legacy for the people of Brisbane, Queensland and Australia of the power of sport to break down barriers and create social inclusion.
The 2019 INAS Global Games will see more than 1,000 of the world's best athletes with an intellectual impairment compete across nine sports at some of Brisbane's iconic international sporting venues.
In addition organisers will also showcase the sports of netball, Australian rules football, cricket and hockey. Demonstrations were held in Brisbane's King George Square on Thursday, allowing members of the public to try some of the sports for themselves.
The full story can be found on the INAS website.