IPC Governing Board candidates' booklet published
A total of 26 nominees have been approved by the IPC to stand for election – one for President, one for Vice President and 25 for Members at Large positions
05 Nov 2021
Imagen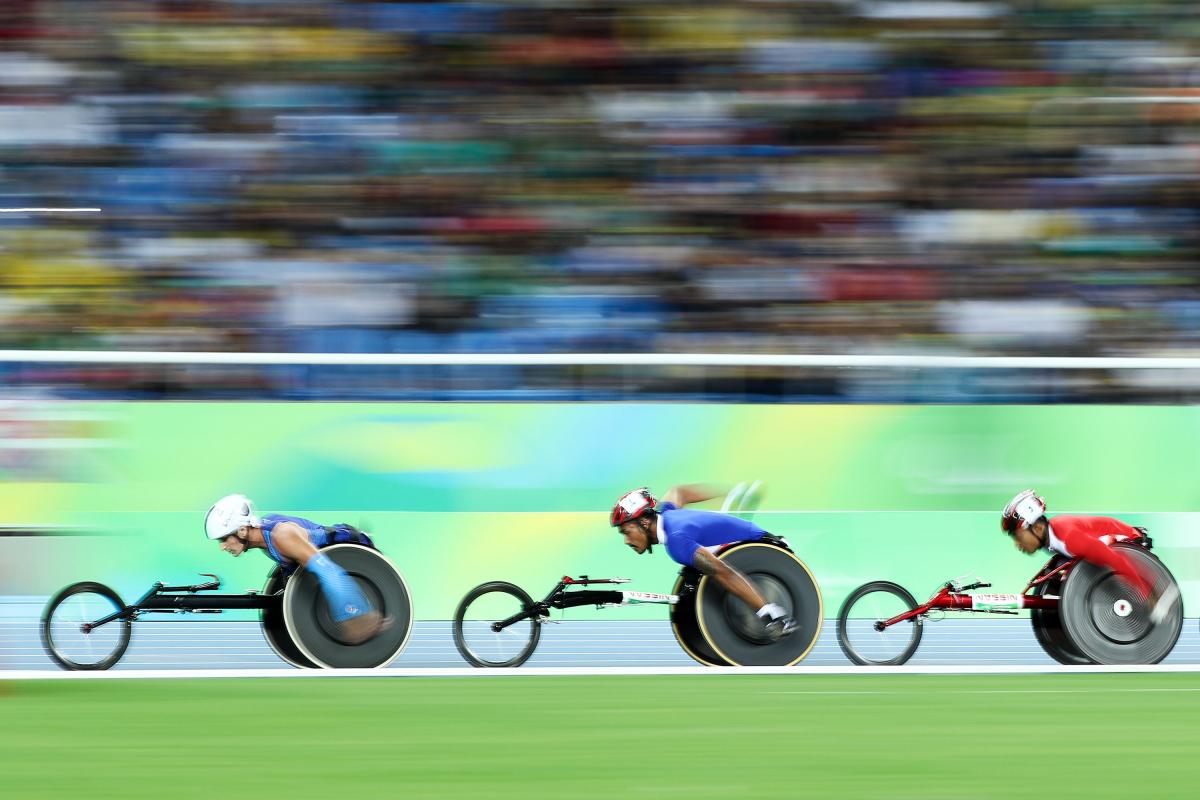 ⒸGetty Images
By IPC
With five weeks to go until the 2021 IPC General Assembly, the International Paralympic Committee (IPC) has published an online booklet presenting the manifestos of all candidates standing in this year's Governing Board elections.
Download the IPC Governing Board Candidates Booklet here.
At the 20th IPC General Assembly on 11 and 12 December 2021 – which will be held online for the first time - all IPC members in good standing - consisting of National Paralympic Committees, International Sport Federations, International Organisations of Sport for the Disabled (IOSDs) and Regional Organisations - will be invited to elect one President, one Vice President and 10 Members at Large.
A total of 26 nominees were approved by the IPC to stand for election – one for President, one for Vice President and 25 for Members at Large positions. On 15 November, Dr. Ming-Chu Mu, the President of the Chinese Taipei Paralympic Committee withdrew her candidacy.
Ahead of the election all candidates will have the opportunity to make an online presentation on their candidature to the IPC membership.
Incumbents Andrew Parsons and Duane Kale are the sole candidates for IPC President and IPC Vice President respectively, and both must secure 50 per cent of the votes cast plus one vote to be re-elected.
The nominees for all roles, listed in alphabetical order, are as follows (Nationality and nominating body in brackets): 
For IPC President (one to be elected) 
Andrew Parsons (Brazil – NPC/ International Federation for Equestrian Sports/ International Table Tennis Federation/ International Wheelchair and Amputee Sports Federation/ World Archery) 
For IPC Vice President (one to be elected) 
Duane Kale (New Zealand – NPC) 
For Member at Large (ten persons to be elected) 
Debra Alexander (South Africa – World Triathlon) 
Mohamed Alhameli (UAE – NPC) 
Jai-Jun Chung (Korea – NPC) 
Leonel da Rocha Pinto (Angola - NPC) 
Muffy Davis (USA – NPC) 
Chelsey Gotell (Canada – NPC) 
Khatab Hayat (Egypt – NPC) 
Sabrina Ibanez (Switzerland – FEI) 
Duane Kale (New Zealand – NPC) 
Tanja Kari (Finland – NPC) 
Miki Matheson (Japan – NPC) 
Luca Pancalli (Italy – NPC) 
John Petersson (Denmark – NPC) 
Juan Pablo Salazar (Colombia – NPC) 
Karl Quade (Germany – NPC) 
Majid Rashed (UAE – Asian Paralympic Committee) 
Ehud Rassabi (Israel – NPC) 
Tim Reddish (UK – NPC) 
Imran Jamil Shami (Pakistan – NPC) 
Gursharan Singh (India – NPC) 
Robyn Smith (Australia – Virtus) 
László Szabó (Hungary – NPC) 
Esther Vergeer (Netherlands – NPC) 
Jianmin Zhou (China – NPC) 
All nominee applications have been reviewed by the IPC Credentials Commission, which has declared that the nominations meet the formal administrative requirements for consideration for election to the IPC Governing Board as outlined in the respective Bylaws.