IPC prepares to decide Tokyo 2020 Paralympic sports
Between now and November 2014, the IPC will decide which sports should be included in the Tokyo 2020 Paralympic Games
06 Nov 2013
Imagen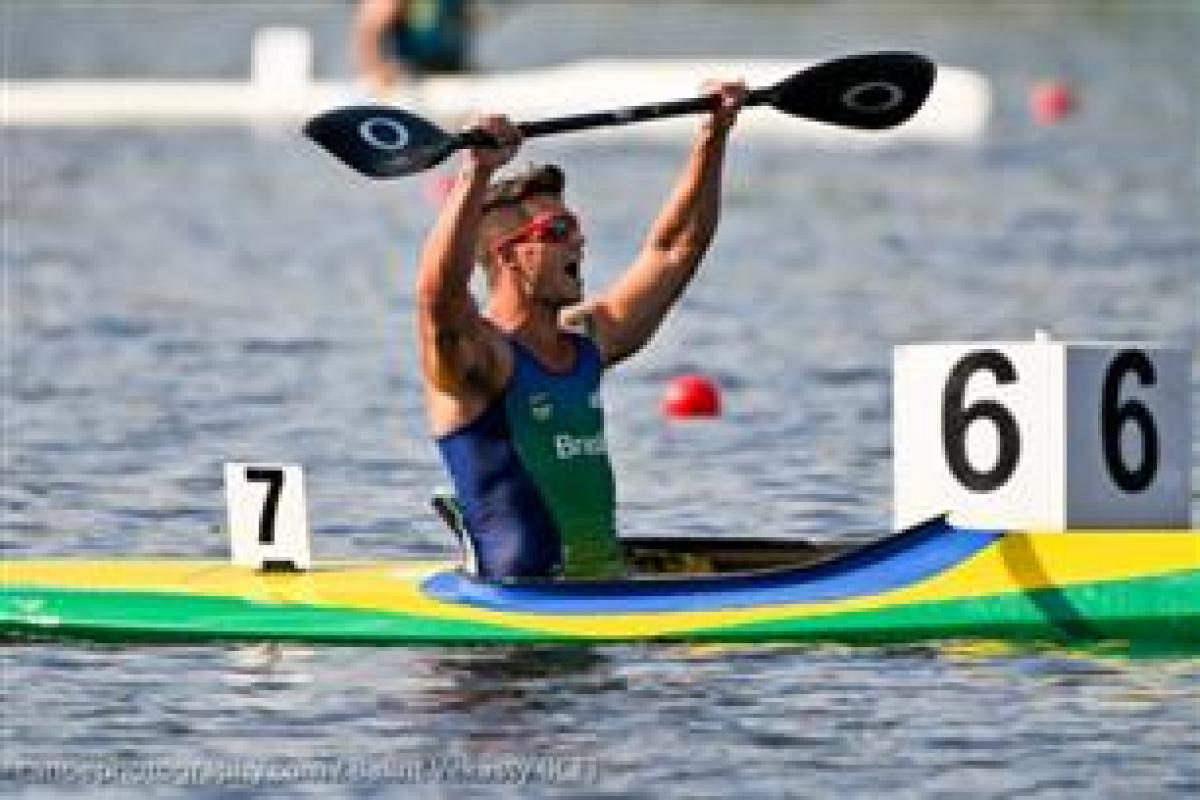 ⒸICF/ Balint Vekassy
By IPC
"This exercise dovetails in with the Paralympic Games Strategic Review we are currently undertaking. It is important for the whole Paralympic Movement that we build on the success and momentum of previous Paralympics and we hope this exercise ensures this."
The International Paralympic Committee (IPC) on Monday, 21 October 2013 started a 12 month long exercise that will eventually determine which sports are included in the Tokyo 2020 Paralympic Games.
Currently there are 22 sports on the summer Games programme – athletics, archery, boccia, canoe, cycling, equestrian, football 5-a-side, football 7-a-side, goalball, judo, powerlifting, rowing, sailing, shooting, sitting volleyball, swimming, table tennis, triathlon, wheelchair basketball, wheelchair fencing, wheelchair rugby and wheelchair tennis. The two latest additions are para-canoe and para-triathlon, and both will make their Games debut at the Rio 2016 Paralympics.
As part of the application process, recognised International Federations (IF) of summer sports not yet on the Paralympic programme have until 17 January 2014 to express an interest in being part of the Tokyo 2020 Games. The IPC currently recognises the following International Federations that are not part of the Summer Games programme: Badminton World Federation (BWF), International Federation of Powerchair Football (FIPFA), International Handball Federation (IHF), International Hockey Federation (FIH) and World Taekwondo Federation (WTF).
Furthermore, International Federations of sports already on the Paralympic programme have the opportunity to suggest additional disciplines for inclusion in the 2020 Games.
On 5 March 2014, the IPC Governing Board will decide which new sports and disciplines from those who have expressed an interest are eligible to enter Phase 2 of the application process. From 24 March 2014, the 22 established sports plus those additional sports and disciplines that have been approved by the Governing Board will be invited to complete a comprehensive questionnaire before 25 July 2014.
In November 2014, the IPC Governing Board will meet to decide which sports will make up the Tokyo 2020 Paralympic Sports Programme.
Xavier Gonzalez, the IPC's Chief Executive Officer, said: "Our aim with this exercise is to ensure that the sports programme for Tokyo 2020 remains fresh and features the best sports possible in terms of athletes, Paralympic values, quality of global competition, reach, gender balance and impairments catered for, as well as appeal to spectators, media and broadcasters. We will review all existing sports and consider applications from new sports who feel they are worthy of inclusion in the Paralympic Games.
"This exercise dovetails in with the Paralympic Games Strategic Review we are currently undertaking. It is important for the whole Paralympic Movement that we build on the success and momentum of previous Paralympics and we hope this exercise ensures this."
Since the first Paralympic Games in Rome, Italy, in 1960, the Paralympic Games have continued to grow in size and stature. The first Games featured 400 athletes from 23 countries competing in eight sports – archery, athletics, dartchery, snooker, swimming, table tennis, wheelchair fencing and wheelchair basketball.
At London 2012, the Games involved a record 4,237 athletes from 164 countries who took part in 503 medal events across 20 sports. A cumulated global audience of 3.8 billion watched the Games, whilst 2.78 million tickets were sold, making the Paralympics the third-biggest sporting event in the world behind the Olympics and FIFA World Cup.
In 2010, para-badminton, intellectually impaired basketball, para-golf, powerchair football and para-taekwondo all applied to be part of the Rio 2016 Paralympic Sports Programme but were unsuccessful with the IPC Governing Board instead choosing applications from para-canoe and para-triathlon.