IPC President Craven named Sports Innovator for 2014
Sir Philip Craven has been named "Innovator of the Year" by SportsBusiness International
28 Nov 2014
Imagen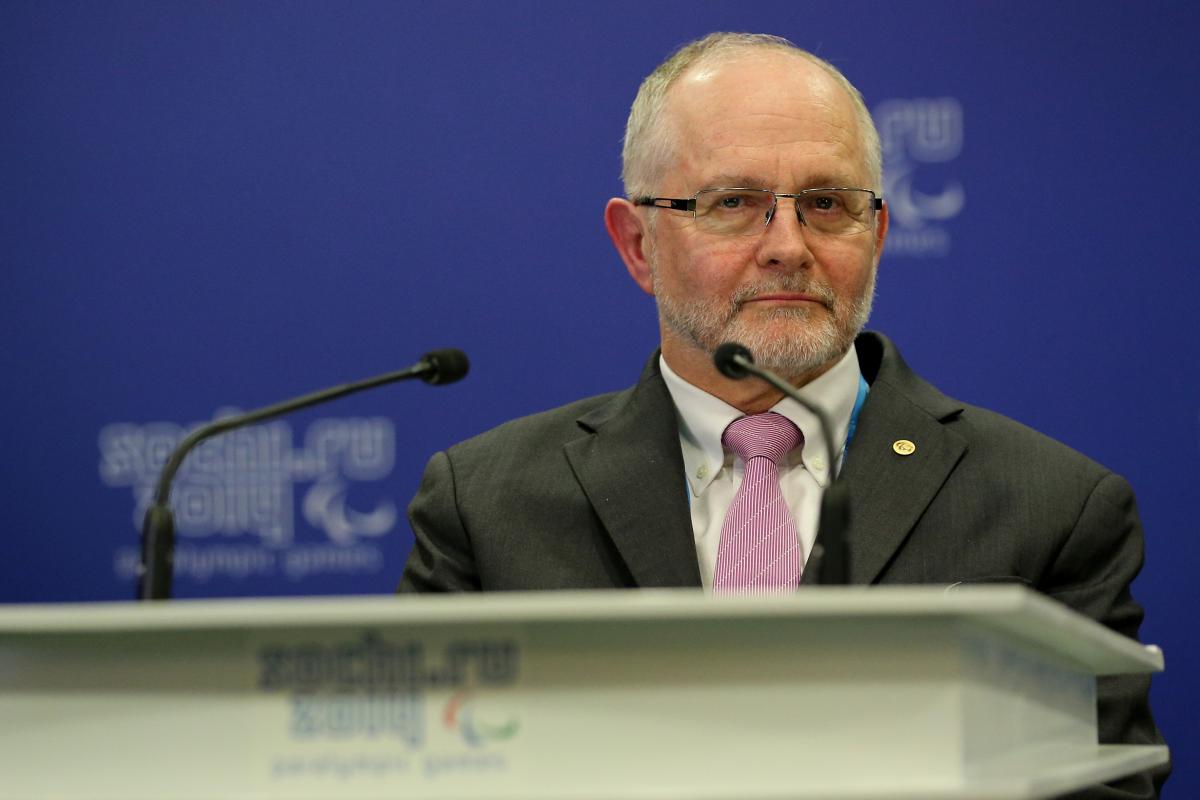 ⒸGetty Images
By SportsBusiness
"Our judges felt the collective innovation Sir Philip showed both on-the-ground in Sochi, and through maximising commercial and broadcast relationships with NBC and BP, led to the biggest and most impactful change we've seen in the sports industry over the last 12 months."
Sir Philip Craven, President of the International Paralympic Committee, has been named SportBusiness International's 2014 'Innovator of the Year'.
The prestigious annual Innovator of the Year rankings recognise the men and women in the sports industry who have been the biggest game-changers in the last 12 months. The list is compiled using votes from SportBusiness International subscribers and an expert judging panel*.
Sir Philip, who this year oversaw the largest winter Paralympics in history while simultaneously acting as a political peacemaker, took the top spot for a series of innovative commercial and policy strategies in 2014.
"This is fantastic result for me and the whole Paralympic Movement and really a great honour for this to happen," said Sir Philip. "I'm buzzing and excited. I'm so honoured that the Paralympic Movement has received this honour for 2014, but let me tell you, you ain't seen nothing yet."
"This was a great year for innovation in the sports industry, with organisations as varied as Manchester City and the International Olympic Committee making bold strategy decisions," said Owen Evans, Deputy Editor of SportBusiness International.
"However, our judges felt the collective innovation Sir Philip showed both on-the-ground in Sochi, and through maximising commercial and broadcast relationships with NBC and BP, led to the biggest and most impactful change we've seen in the sports industry over the last 12 months."
The complete 2014 Sports Innovator of the Year list:
20. Niclas Ericson (Director, FIFA TV)
19. Dorian Roldan (Vice-President, Lucha Libre AAA)
18. Poul-Erik Hoyer (President, Badminton World Federation)
17. Paul Rogers (Head of International Digital Development, Liverpool)
16. Jim Pallotta (President, AS Roma)
15. Simon Wardle (Chief Strategy Officer, Octagon)
14. Paul Kind (Head of Commercial, National Rugby League)
13, Kelly Fairweather (CEO, International Hockey Federation)
12. Don Garber (Commissioner, Major League Soccer)
11. Antonio De Zea (Former Director of Innovation, adidas)
10. Adir Shiffman (CEO, Catapult Sports)
9. Nenad Lalovic (President, United World Wrestling)
8. Dana White (President, Ultimate Fighting Championship)
7. Sir Keith Mills (Founder, Invictus Games)
6. Bob Bowman (CEO, Major League Baseball Advanced Media)
5. Michel Platini (President, UEFA)
4. Josh Harris (Owner of the New Jersey Devils, Philadelphia 76ers)
3. Thomas Bach (President, International Olympic Committee)
2. Ferran Soriano (CEO, Manchester City)
1. Sir Philip Craven (President, International Paralympic Committee)
A full commntary on the 2014 Innovator of the Year rankings will be published in December's issue of SportBusiness International, published 1 December.
* The 2014 judging panel comprised Nick Varley (CEO and Founding Partner, Seven46), Matt Cutler (Editor of SportBusiness International), Keld Strudahl (Former Marketing Director, Carlsberg), Phil Lines (Former Director of International Broadcasting, English Premier League), Matt Rogan (CEO and Co-Founder, Two Circles) and Frank Dunne (Editor of TV Sports Markets).