IPC President's speech regarding the ongoing suspension of Russian Paralympic Committee
Sir Philip Craven was speaking at a press conference in London on Monday (22 May).
22 May 2017
Imagen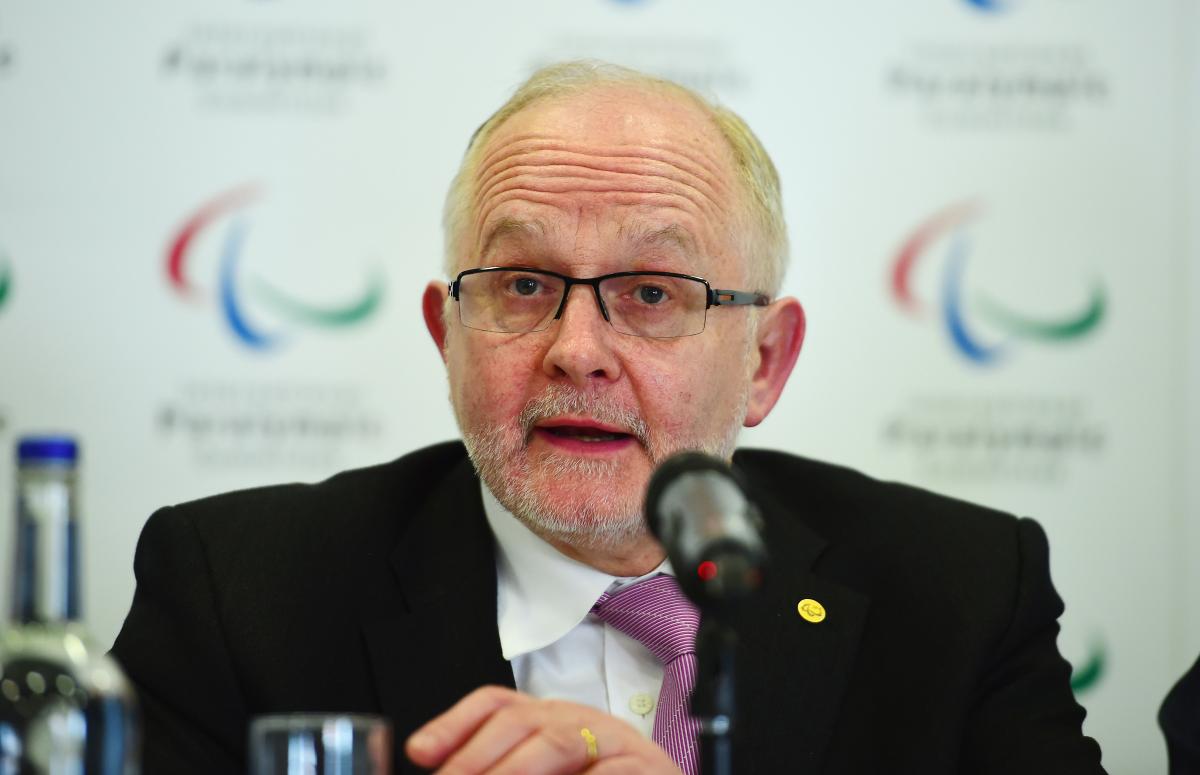 ⒸGetty Images
Good afternoon everybody,
Following the update and recommendation provided by the IPC Taskforce last Thursday in Barcelona, the IPC Governing Board unanimously decided to maintain the suspension of the Russian Paralympic Committee.
Despite this decision, I would like to highlight that overall the IPC Governing Board – a group of 15 people including six Paralympians – is generally pleased and encouraged by the co-operation and steps forward the RPC is making in various areas toward its reinstatement.
Working alongside the IPC Taskforce and in alignment with the agreed roadmap they have produced, the RPC is doing a good job and there are certainly some promising signs.
Last week's update from the WADA Foundation Board about RUSADA potentially resuming testing as early as June is cause for optimism, and it is imperative that Para athletes are amongst those who are tested.
Although we are pleased with the progress to date, a number of key criteria still need to be met. At the moment there are a lot of good plans with timelines on paper, but we now need to see plans in action and delivering concrete results. I am a firm believer that actions always speak louder than words.
With 291 days to go until the PyeongChang 2018 Paralympic Winter Games, there is not a moment to waste. The IPC Taskforce will next update the IPC Governing Board in September and if the obligations have not been fully met by then, it will be very difficult for the RPC to have its suspension lifted in time to enter its athletes into the Paralympic Winter Games.
Clearly with this timeline in mind, unless something dramatically changes in the next few weeks, the Russian Paralympic Committee due to its ongoing suspension will not be able to enter its athletes into the London 2017 World Para Athletics Championships.
The IPC suspended the RPC last August due to Professor McLaren's findings, findings that shocked the Paralympic Movement and findings that highlighted that the RPC was unable to fulfil its IPC membership obligations and particularly its obligation to comply with the IPC Anti-Doping Code and the World Anti-Doping Code.
The principles that drove our decision have not changed. The IPC's duty as the Paralympic Movement's global governing body is to ensure fair competition so that athletes can have confidence that they are competing on a level playing field. This is vital to the integrity and credibility of Paralympic sport.
Therefore meeting the reinstatement criteria is not just a simple tick box exercise for the RPC. As we have stressed all along, we must also witness cultural change in regard to anti-doping activities in Russia and, decisively, the RPC and Russian authorities must establish new processes in order to right the wrongs revealed by Professor McLaren's investigations. They must put measures in place to ensure that we never see such a deplorable abuse of sport and athletes again.
Ultimately Russia has to restore confidence in the wider sporting world. The RPC and Russian authorities need to build trust in their actions and prove to us all that from now on sport really is about morals over medals and not the other way round.
As IPC President I want to get this situation resolved as quickly as possible. Russia is a great sporting nation and the Paralympic Movement would like to see Russia back competing as soon as it can prove it has met the reinstatement criteria in full.
So committed are the IPC to this situation, that our mind set currently is on doing all we can to have the Russian Paralympic Committee at PyeongChang 2018.
We will do our utmost to help the RPC meet the reinstatement criteria in time.
Today, we call on others in Russia to share our commitment and make the necessary changes before it is too late.
Thank you.
Related Documents