IPC reveals three Paralympic Hall of Fame inductees
Find out which two athletes and which coach will be inaugurated during the Sochi 2014 Paralympic Winter Games.
27 Feb 2014
Imagen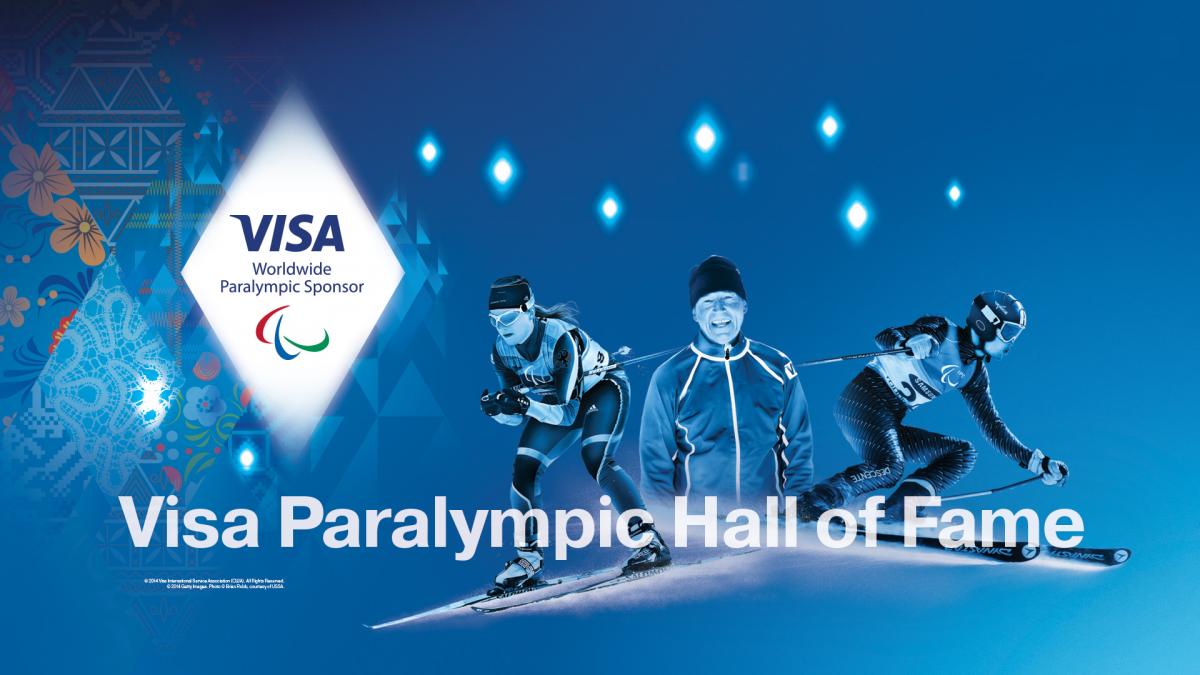 ⒸIPC
By IPC
"The Hall of Fame features only the best athletes, coaches and role models in the world. They will join an elite group of people as the Visa Paralympic Hall of Fame only features 16 other inductees."
The International Paralympic Committee (IPC) has announced the three individuals who will be inducted into the Visa Paralympic Hall of Fame during the Sochi 2014 Paralympic Winter Games
Spanish visually impaired skier Eric Villalon Fuentes, German visually impaired skier Verena Bentele and American cross-country skiing coach Jon Kreamelmeyer will all be inducted into the Hall of Fame on 8 March at the Ayvazovsky Hotel in Sochi's coastal cluster.
Launched in 2006, by founding partner Visa, the Paralympic Hall of Fame aims to recognise retired athletes and coaches who have a track record of excellent athletic performance, history of fair play and participation in community activities.
With this latest induction coinciding with the Sochi 2014 Games, only athletes and coaches involved in winter sports were considered.
Villalon Fuentes competed in three Paralympic Winter Games from 1998-2006 as a visually impaired skier. He won five golds, three silvers and a bronze, making him Spain's most successful winter Paralympian of all-time. From 2000-2004, he also won five world titles and a bronze medal.
Since retiring from competition, he has become an ambassador for Play and Train, an international organisation with the objective of providing access to the practice, learning and training of leisure and elite sport activities for people with an impairment.
Villalon Fuentes said: "Having the opportunity and the pleasure to receive this valuable award represents for me the culmination and recognition of a job well done by many people who have worked with me. Thanks for giving me the opportunity to practice the sport that I love, and thank you all for believing in me."
Bentele is the most successful female biathlete of all-time and the second most successful cross-country skier. In four Paralympic Winter, she won 12 golds, two silver and two bronze medals in the visually impaired class.
She saved her best for last by winning five golds in as many events at the Vancouver 2010 Games. After Vancouver, she retired at age 29 and in 2011 was named Best Female at the Paralympic Sport Awards and won the Laureus World Sportsperson of the Year with a Disability award.
Bentele said: "I feel very honoured to be inducted to the Visa Paralympic Hall of Fame. Sport has taught the most important lesson of my life: With an uncompromising will to win, persistence and hard work, you can overcome every hurdle and reach the goal you want to achieve. Being inducted to the Hall of Fame will keep this lesson alive whenever a challenge crosses my way."
Kreamelmeyer was an athlete guide for cross-country skier Michelle Drolet at the Albertville 1992 and Lillehammer 1994 Paralympics, winning a bronze in the 1994 Games.
He then served as the head coach of the USA's Paralympic cross-country skiing team from 1998-2006, during which time US athletes claimed 11 Paralympic podium positions, as well numerous World Cup wins and podium finishes.
Kreamelmeyer said: "I am truly honoured and humbled by this award. In life we all are connected and I was blessed to be connected with two elite assistant coaches in Jon Zdechlik and Scott Peterson and a group of amazing athletes. All of these athletes have overcome more adversity in their lives than I will ever experience. This honour would not have been possible without them."
The IPC received nominations from members of the public and the IPC membership for the Hall of Fame, and the IPC Governing Board was asked to vote on who they felt should be inducted.
Sir Philip Craven, IPC President said: "I would like to congratulate Eric, Jon and Verena on their induction in the Visa Paralympic Hall of Fame.
"The Hall of Fame features only the best athletes, coaches and role models in the world. They will join an elite group of people as the Visa Paralympic Hall of Fame only features 16 other inductees."
"Visa is proud to recognise the incredible accomplishments of these talented Paralympians and help to share their inspiring stories as the founding partner of the Visa Paralympic Hall of Fame," said Ricardo Fort, Senior Vice President of Global Sponsorship marketing for Visa, Inc. "Eric, Jon and Verena have each made tremendous contributions to the Paralympic Movement and we are privileged to honour them with this induction."
Athletic performance, fair play, a contribution to a team or team spirit and behaviour away from the field of play were all vital factors in the decision process.
Only those who had competed in two Paralympic Winter Games, had won medals as an athlete or coach and had not competed since the Vancouver Games were considered for induction.
Muffy Davis, an American Paralympic champion in both alpine skiing and cycling, will be the Master of Ceremonies for the induction event from 9:30-11:00 (MSK) on 8 March.
Previous winter sport inductees into the Visa Paralympic Hall of Fame include:
2010
• Chris Waddell (USA) – five golds, five silver and two bronze medals in alpine skiing
• Tanji Kari (FIN) – 10 golds, one silver and one bronze medal in cross-country skiing
• Rolf Hettich (GER) – 39 golds, 47 silvers and 34 bronze medals coaching Nordic skiing
2006
• Annemie Schneider (GER) – four golds, one silver and two bronze medals in alpine skiing
• Jouko Grip (FIN) – 10 golds and three silvers in Nordic skiing and athletics
• Una Renvall (NOR) – 14 golds, one silver and one bronze medal coaching Nordic skiing and athletics