IPC starts search for 2015 IPC General Assembly host city
Cities have until 15 June 2014 to submit thir bids for the biggest IPC membership event outside of the Paralympic Games.
17 Apr 2014
Imagen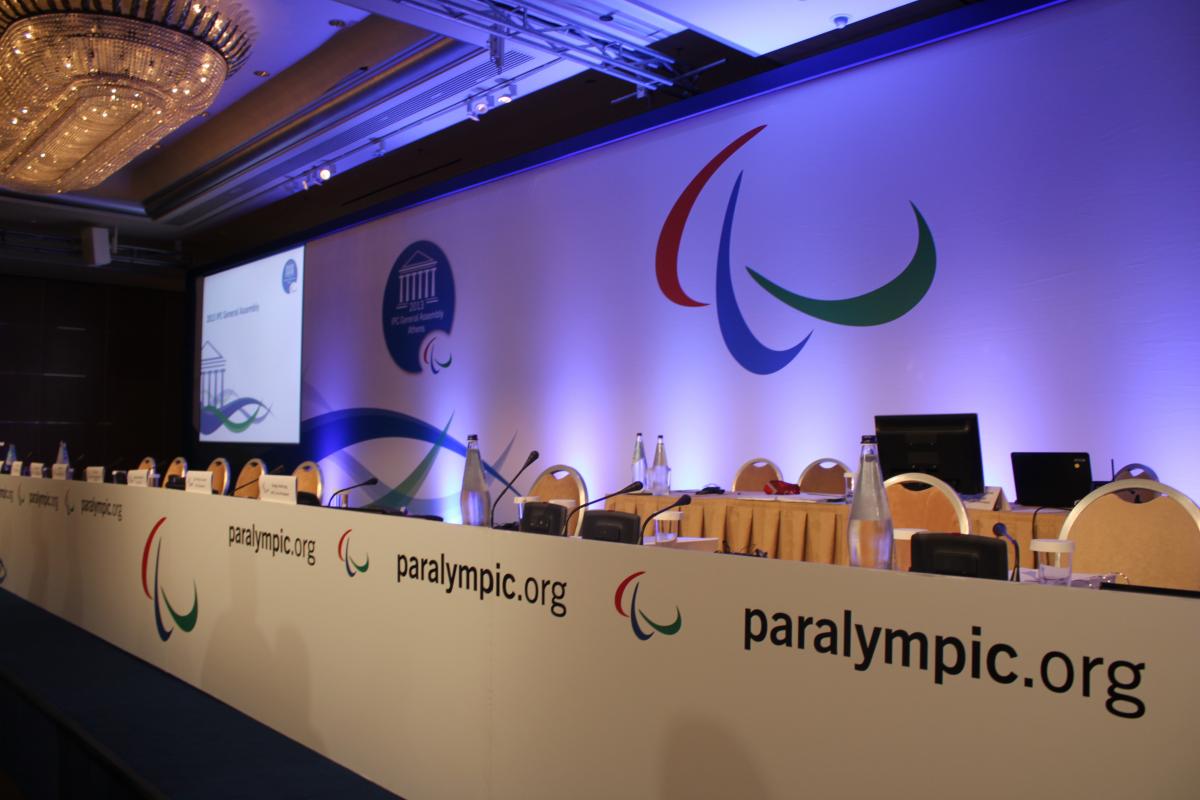 ⒸIPC
By IPC
"This is a high profile event which has greatly benefitted previous host cities including Athens, Beijing and Kuala Lumpur and we are confident that a similar impact will be achieved in 2015."
The International Paralympic Committee (IPC) has opened the process for cities to bid to host the 2015 IPC General Assembly, an event staged every two years which regularly attracts hundreds of attendees from around the world.
Last held in November 2013 in Athens, Greece, the IPC General Assembly is the supreme authority of the IPC and is composed of representatives of National Paralympic Committees, International Organisations of Sport for the Disabled, Regional Organisations, International Sport Federations, IPC Sports, guests and observers.
In 2015, the General Assembly and its related meetings will last a total of four days attracting around 350 people from more than 100 countries.
As well as staging the General Assembly, the successful bid city will also need to host a two-day meeting of the IPC Governing Board, the Allianz Paralympic Sport and Media Awards which recognise the achievements and contributions to the Sochi 2014 Paralympic Winter Games, and a one-day long Forum.
Stephanie Keller, the IPC's Head of Protocol, Hospitality and Events, said: "The IPC General Assembly is the biggest gathering of the IPC membership outside of the Paralympic Games and attracts people from all over the world.
"This is a high profile event which has greatly benefitted previous host cities including Athens, Beijing and Kuala Lumpur and we are confident that a similar impact will be achieved in 2015."
"Bidding cities, amongst many other areas, need to consider the accessibility requirements that come with an event of this nature – covering transport, meeting venues and accommodation"
Prospective bidders have until 15 June 2014 to submit their applications which must address the requirements that are outlined in the bid document, including accessibility. Bid documents and factsheets can be found at www.paralympic.org/events/open-bids
Related Documents