IWBF launches new website heading into Rio 2016
The IWBF's newly-structure website provides more user-friendly wheelchair basketball information ahead of the Paralympics.
27 Aug 2016
Imagen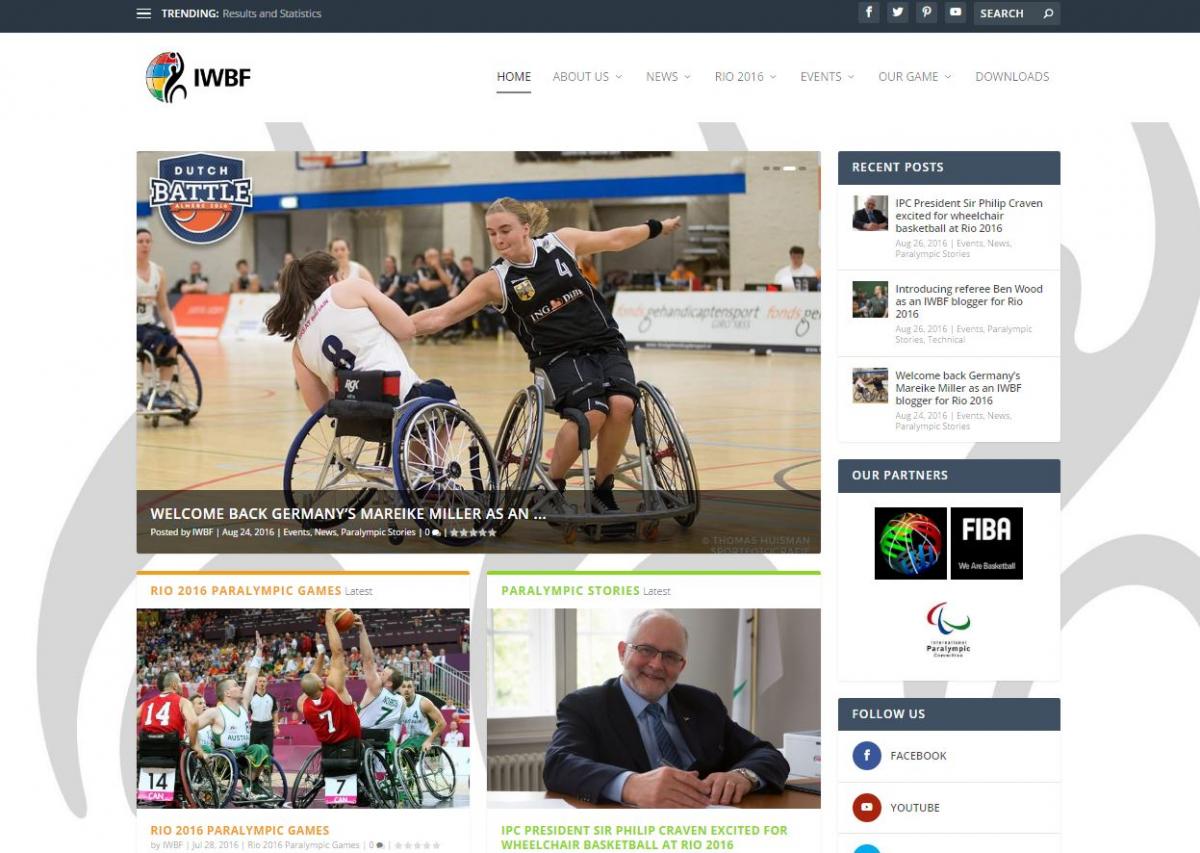 By International Wheelchair Basketball Federation
The International Wheelchair Basketball Federation (IWBF) have revealed a new website ahead of the Rio 2016 Paralympic Games. Phase one of the new online presence has been completed in time for the Games to ensure that the interest and exposure the sport receives is monopolised.
The website was been designed to provide the ultimate user-friendly experience with improved navigation and functionality throughout, allowing the general public to access information about the sport including news and events.
Following Rio 2016, the website will go under further work to ensure it is the online hub for wheelchair basketball information worldwide.
President of IWBF, Ulf Mehrens, said: "A new website for IWBF has been an immediate priority over the last few months. We know the Paralympic Games drives a huge amount of awareness for the sport and we wanted to make the sport as easily accessible as possible to the wider public, as well as providing more information on the happenings of wheelchair basketball to our wheelchair basketball community."
To keep up with all the wheelchair basketball action at Rio 2016, you can also follow IWBF's social media accounts:
Facebook: www.facebook.com/IWBF.org