Joany Badenhorst announces retirement
Australia's pioneer female Para snowboarder decides to leave elite competition
13 Sep 2019
Imagen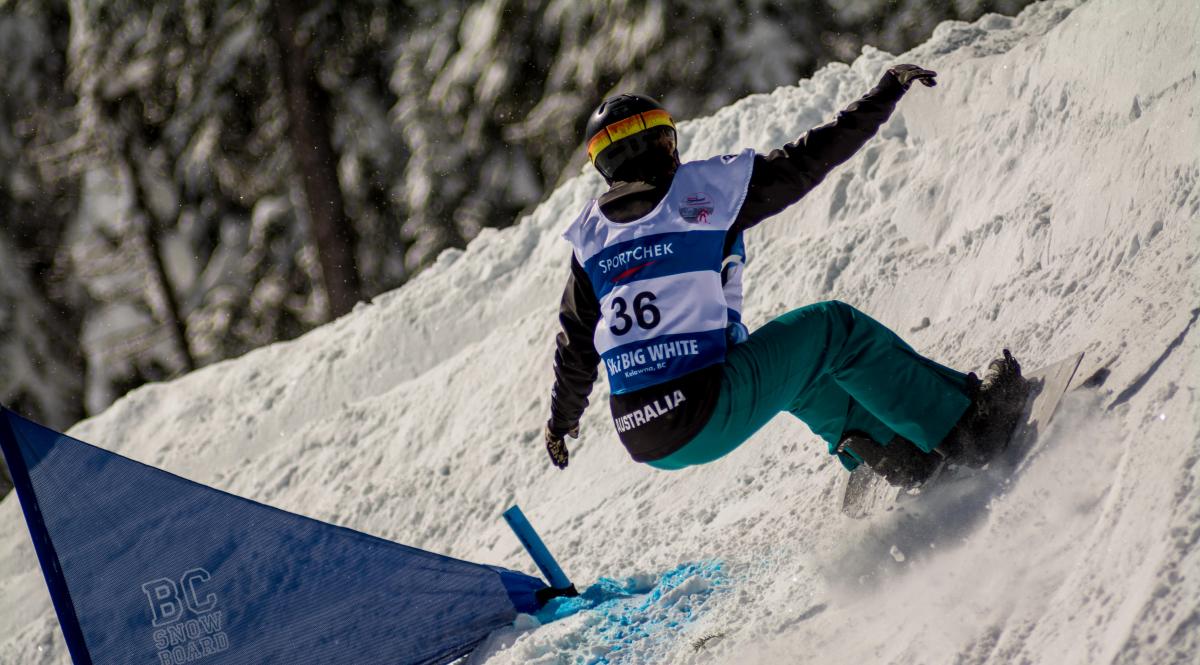 ⒸJim Hall Media
By Ski & Snowboard Australia
Australia's first female representative in Para snowboard Joany Badenhorst has announced her retirement from elite competition on Friday.
Badenhorst was a pioneer for females in Para snowboard, winning five World Cup gold, seven silver and 10 bronze medals.
She also claimed World Cup Crystal Globes in the 2016-2017 and 2017-2018 seasons.
The 25-year-old said the decision to retire from a sport that she loves was certainly not an easy one.
"I don't leave disappointed, angry or upset – I still love snowboarding, but now I just have to learn to love the sport in a different capacity," Badenhorst said.
"The decision was made more difficult by the fact that when I do move on from snowboarding, I move on without something I've dedicated myself to for the last seven years."
For Badenhorst, she admitted that success was never based on a medal tally but was more about people recognising the contribution she had made to the sport.
Sport has been a big part of Badenhorst's life – before she made the transition to Para snowboard, she competed in Para athletics.
There was one highlight, however, that Badenhorst said trumps all of her track and on-snow achievements.
"Being the first female flag-bearer at the 2018 PyeongChang Paralympic [Winter] Games was the highlight for me," she said.
"I struggle telling people about that moment because I don't think that anyone will ever really understand what it meant to me. It opened up a door for females in Para sport and I was just lucky enough to be the one to walk through first."
Paralympics Australia's Chief Executive Officer Lynne Anderson congratulated Joany on a great career.
"Joany has been a pioneer of Para-snowboarding in Australia and her legacy will continue for many years to come," Anderson said.
"Her contribution and impact has extended beyond snowboarding. Her leadership as co-captain and flag-bearer for the 2018 Australian Paralympic Winter Team was simply outstanding and her passion for promoting Paralympism and women's sport is something I have always admired about Joany," she said.
Joany will now focus her time on studying, as she is completing a Bachelor of Journalism, but she is also looking forward to spending some quality time with her family.