Jochemsen studying for success at PyeongChang 2018
Paralympic alpine skier hopes education will boost medal chances at Winter Games.
16 Jun 2017
Imagen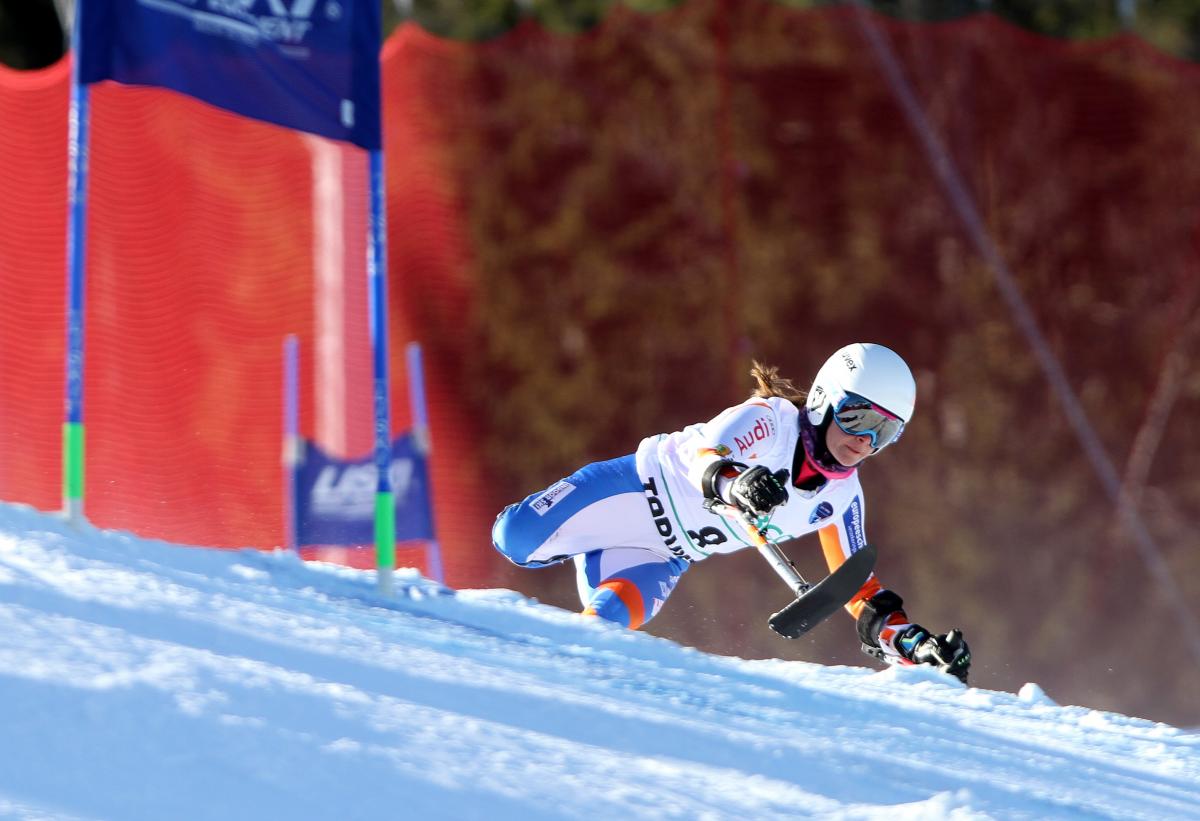 ⒸAndrea Carloni for the IPC
By Ryan Wilson | For the IPC
"Studying nutrition is all about, 'What is the proof? What is the evidence?' That's how I think of skiing."
With PyeongChang 2018 less than a year away, Netherlands' alpine skier Anna Jochemsen is adding a new dimension to her training in the hopes of improving her chances of finishing on the podium.
Jochemsen finished studying nutrition at the University of Wageningen last August. She learned about healthy eating from evidence-based research and experimentation, and the 32-year-old said she plans to apply that technique of research to her skiing this offseason.
"It [studying nutrition] is all about, 'What is the proof? What is the evidence?'" she said. "That's how I think of skiing: 'What is the evidence? Why do we do what we do? How do we get better? And what does the research say?' That's what I learned in school."
While still trying to maintain a healthy balance of protein, the Paralympian said that newfound curiosity might help her work on her speed, explosiveness and turning in competitions.
"When you ski on one leg, there is only one turn that is worse than the other, and I need to work on my bad turn," the class LW2 skier said. "I need to improve that for every discipline, and also in the speed [events], I want to work on the transition of one turn to the other."
In improving her skills, Jochemsen wants to be open to experimenting with new techniques.
"I don't want to leave something and then afterward think, 'Oh yeah, maybe we should have done that differently,'" she said. "I do everything. I try to do it 100 percent from the start, so I don't forget anything later."
Jochemsen is working her legs and core off the snow to improve her turning. Additionally, she and her team will be traveling to Norway in late June to train on the snow. They may add in another trip to bolster their training for the Paralympic year.
"Improving turning is an ongoing process," Jochemsen said. "It's all about timing, strength, pressure, body stability. The best way to improve the turns is to train on the snow."
The 2018 Paralympics will take place in PyeongChang, South Korea, from 9-18 March. Though a medal would be amazing, Jochemsen is not motivated by success. She is motivated by personal growth.
"If I work hard, I get better every time, and I still get better every week or every season," she said. "That's amazing to see. To take into account all these different aspects of skiing where you can improve and put all that together and work hard on every aspect that really makes a difference, I still can improve."