Kampschreur: World titles not an accident
The 17-year-old won three gold medals from the alpine skiing World Championships and is gearing up for the PyeongChang 2018 Test Event.
10 Mar 2017
Imagen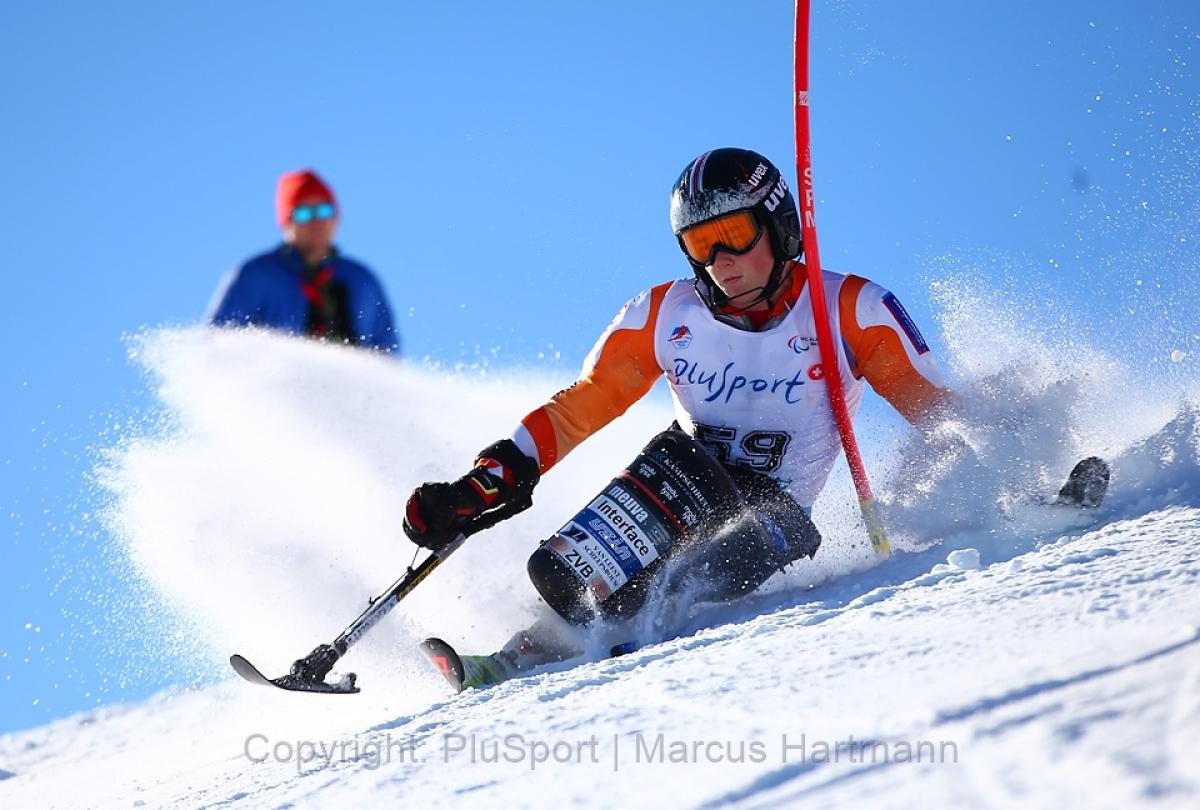 ⒸMarcus Hartmann
"I have always raced against these guys. They were always better than me but suddenly you just beat them. You're not intimidated anymore and you beat the guys you look up to."
Dutch teenage sensation Jeroen Kampschreur believes his three titles from the 2017 World Para Alpine Skiing Championships were no accident, and that he has proved himself to be one of the best sit skiers in the world.
The 17-year-old's comments came ahead of the PyeongChang 2018 Paralympic Winter Games Test Event and World Cup Finals which gets underway at the Jeongseon Alpine Centre on Sunday (12 March).
When asked if he thinks he can make it onto the podium at his first Paralympic Winter Games in one year's time, Kampschreur said: "I think so. I've proved myself. I'm not a coincidence, I've got a lot of podiums now.
"I'm looking forward to the Test Event – if it's steep. I am very curious about how the skiing is there. I like a technical course. It has to be pretty regular. I will try to get a medal at the Test Event, that will give me a lot of hope for the Paralympics."
Skiing to triple gold in the men's super combined, slalom and giant slalom, Kampschreur beat some of the best athletes in the world. That included New Zealand's Paralympic slalom silver medallist and former downhill and super-G world champion Corey Peters, and giant slalom Paralympic title holder Christoph Kunz.
The slalom World Cup leader described the moment he realised he had won his first world title in the super combined.
"I knew it was a good run [the super-G]. Knowing that slalom was next, I was pretty confident," Kampschreur said. "I came down, two guys still to come. I was watching the other two guys. Secretly I knew I had already won it.
"[…] Waiting, waiting. The guys came down and Corey didn't finish. It was going really fast, my parents were there. Everyone came to me like 'you're the world champion.' I didn't realise it until the next day.
"The World Championships is something different. It says you're the best in that discipline in the world."
Despite being young, Kampschreur is realistic about what he can achieve in the early years of his career.
"We can always improve. I'm having difficulties with speed; I am young and light. I can improve in super-G. I am going to stay on top by training. It's not that I ski perfect runs all the time but I will try to do that consistently."
A product of the European Youth Para Snow Circuit in 2013 and 2014, a development camp for young skiers run by the International Paralympic Committee and various partners, Kampschreur believes that gave him a good base to build from.
"I was racing IPCAS [lower level competitions for skiers of all ages and experience] races at that time," he said. "I was skiing against Paralympic champions. The guys were older and had more experience. With the youth races, you were racing with guys your own age. It was cool to meet people of your own age and from your generation. There was more hope to win and it was more fair."
From there he travelled to Sochi, Russia, where he watched his idols race at the 2014 Paralympic Winter Games.
Now being able to go and challenge them for medals on the biggest possible stage in 2018 will be something very special.
"It would be so cool," Kampschreur said. "I have always raced against these guys. They were always better than me but suddenly you just beat them. You're not intimidated anymore and you beat the guys you look up to."
The World Cup Finals and PyeongChang 2018 Test Event will begin with downhill on 12 March and includes a full programme of technical and speed events.
Live results will be available at World Para Alpine Skiing's website.